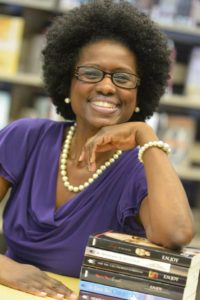 Joylynn M. Ross, writing as BLESSEDselling Author E. N. Joy, is the author behind the "New Day Divas" series, which has been coined "Soap Operas in Print." She is an Essence Magazine and National Bestselling Author who wrote secular books under the names Joylynn M. Jossel and JOY. Her title, If I Ruled the World, earned a book blurb from Grammy Award-Winning Artist, Erykah Badu. An All Night Man, an anthology she penned with New York Times Bestselling Author Brenda Jackson, earned the Borders Bestselling African American Romance Award. Her Urban Fiction title, Dollar Bill, appeared in Newsweek and has been translated to Japanese. Her children's book, The Secret Olivia Told Me, written under the name N. Joy, received an American Library Association Coretta Scott King Honor. Scholastic Books acquired the book club rights, and the book has sold over 100,000 copies to date.
Today, Joylynn is a literary consultant, publishing coach, and self-publishing companion. She also serves as a literary agent for clients who have book deals with Simon & Schuster, Kensington, and Urban Books. Having been on every corner of the literary map as a developmental editor and former acquisitions editor as well, Joylynn now chauffeurs authors toward literary success.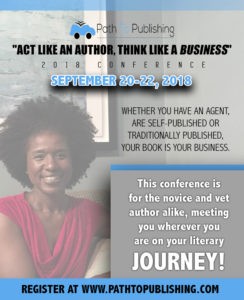 The CEO & Founder of Path To Publishing, a literary educator, service provider, and consulting firm, Joylynn's book, Act Like an Author, Think Like a Business: Ways to Achieve Financial Literary Success, is slated to release March 2019. As the main instructor at the "Act Like an Author, Think Like a Business" 2018 Conference, Joylynn's passion, purpose, and profit is in educating authors about the publishing and business side of being an another, as well as helping them develop and accelerate their literary careers. Coined "The Literary Know-It-All," with over 20 years of experience in the literary industry, Joylynn is a respected literary professional and publishing expert. You can visit Joylynn's author website at www.enjoywrites.com, her consulting website at www.joylynnMross.com, and her company website at www.pathtopublishing.com.
Joylynn M. Ross writing as BLESSEDselling Author E. N. Joy
Literary Educator for Path To Publishing www.PathToPublishin g.com
Listen to our interview: