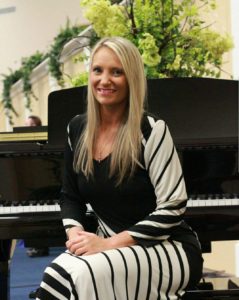 Author/Evangelist Amber Brown doesn't look like what she's been through!
As a Child, she struggled in an abusive and alcoholic household, grew up with sexual abuse, became addicted to cocaine, and almost committed suicide, but because she chose a life with Jesus Christ, her dreams that she thought was unobtainable, are now possible!
In her book Rise To The Mission, she discusses the steps to take in finding out who you are, what your purpose is, and how to keep going even when you want to give up! We are all called for something, so what is your mission and are you willing to Stand on your promise and stop sitting on your doubt?
Rise To The Mission will charge you, challenge you, motivate you, and encourage you to
GET UP AND GO! It's a Call to Action!
"Anyone who is struggling with moving forward or who have wanted to throw in the towel, this book is for You!"
Many Youth Groups, Women's groups, Recovery Groups, and many organizations have also bought the book for faith-based teaching, personal development, Recovery, and Motivation.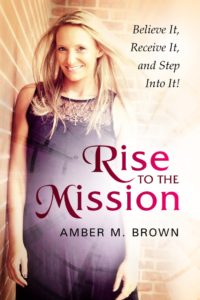 You can connect with Amber on Facebook at Amber Brown Ministries or Amber Marie Brown. Her book, Rise To The Mission is available at bookstores worldwide, Amazon and Barnes & Noble.  For Speaking Engagements and Conferences or to obtain a signed, contact Amber at Risetothemission@gmail.com
It's great to be blessed but it's even greater to be a blessing to others!
God Bless You All and Remember to RISE TO YOUR MISSION!
See her live interview tonight (June 12, 2018) at 8 pm EST on Courageous Woman FaceBook Page
See her article in Courageous Woman Magazine