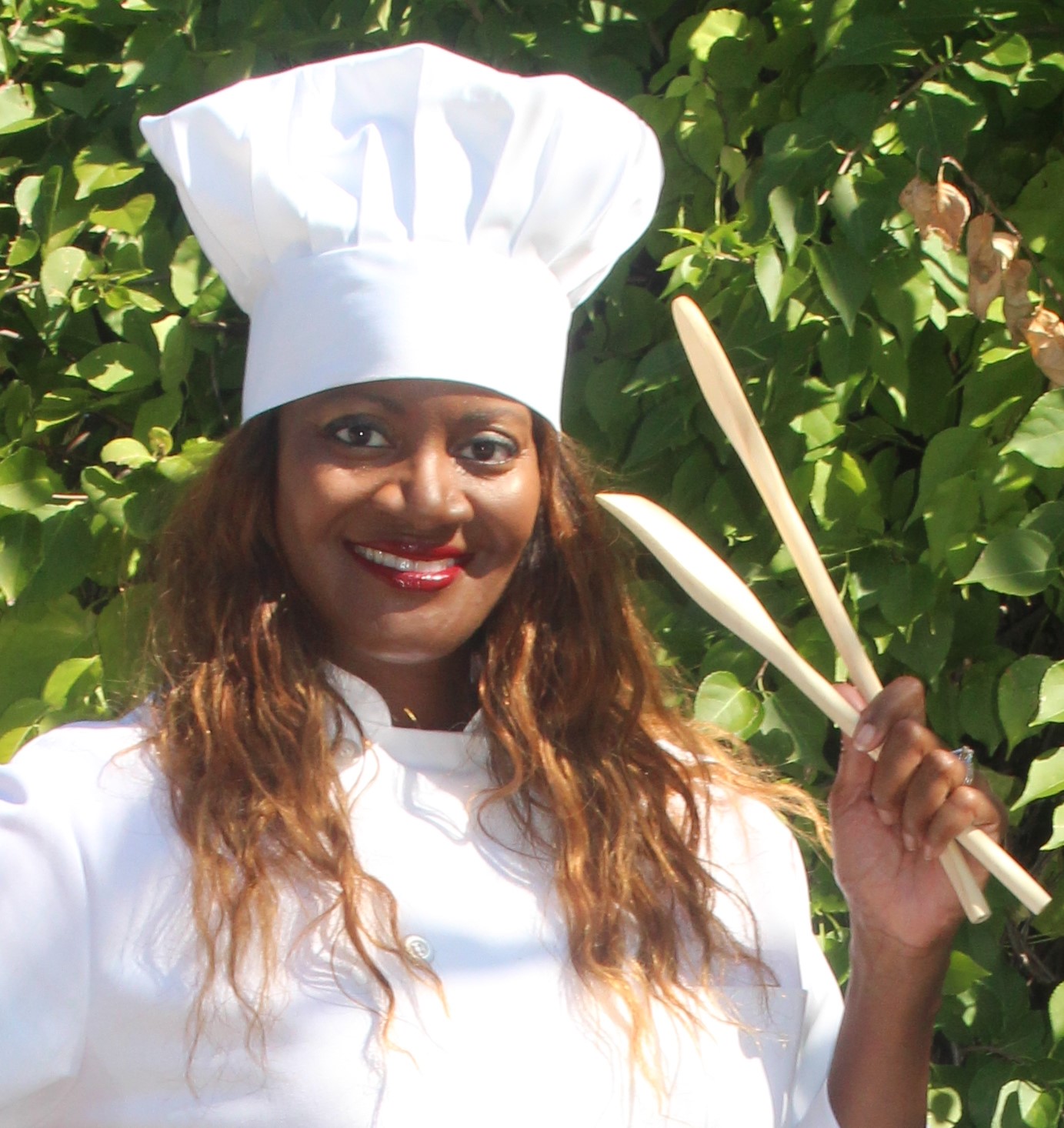 Chef Angela-Michelle has been cooking since the age of 6 and baking since she was 8 yrs old. I guess you can say she was "born to cook." Her mom a cook and her dad a chef, she's a product of a grand culinary creation. As an adult, she's practiced and learned how to prepare dishes of various cultures and origins. All of this knowledge and experience has led Chef Angela-Michelle to retire from her 25-year modeling career and start her own cooking company, Culinary Kisses (www.CulinaryKisses.com).
That was 8 years ago. Now, with the release of her first cookbook, From the Catwalk to the Kitchen: A Collection of Healthy Southern Recipes, Chef Angela-Michelle is paying culinary tribute to those who contributed to her culinary foundation. It's her desire to inspire her people, and the world, with her true-to-flavor, soulful dishes.
This is just the beginning. Chef Angela-Michelle has been cooking and experimenting with food and flavor profiles for over four decades, so you better believe she has more cookbooks coming your way.
Follow her author's profile on Amazon at 
www.Amazon.com/author/ChefAngelaMichelle
. You can also follow Chef Angela-Michelle on Facebook, Twitter, Instagram, YouTube, SnapChat, and TikTok under the handle, @CulinaryKisses.