Kimberly M. Ross is an 8x Published Author. Kimberly launched her 1st book in 2011 entitled "NOTHING BEATS A FAILURE BUT A TRY, A Memoir About My Three Husbands."
She hosts an annual event, "The Arts & Authors Extravaganza," as an Anniversary of her book, and through the event, Kimberly taught and inspired hundreds to write, publish, and market their books. In 2020, Kimberly launched her Online School, Book Builders Academy- in which now she teaches people online and at their own pace how to write their books! Her latest book, "Write Publish, & Market Your Book, In 30 Days or Less," launched in April 2020, and now step-by-step courses have been established to educate Aspiring and Published Authors and get them to the Next Level!
"If you want to write a book, just do it!"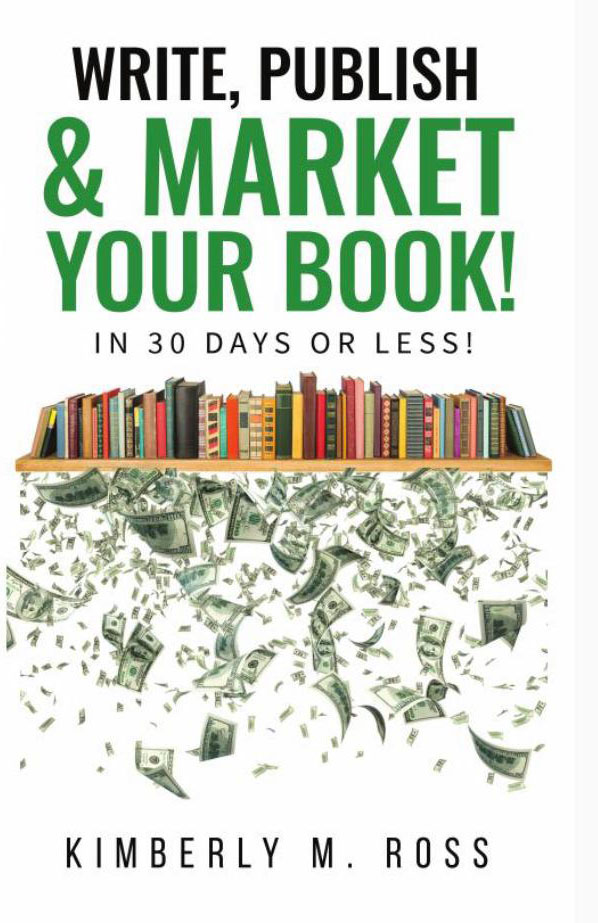 What is the premise of your book? 
Write, Publish, and Market Your Book in 30 days or less! 
What motivated you to write it?
My Annual Arts & Authors Extravaganza event. To prepare aspiring authors before coming out to the event every August. 
Give three points, tips, or lessons from your book.
Have an organized outline to write your book. 2. Get professional editing and find out who you'd like to publish through. 3. Know your target market so you can market your book to them.
What do you hope readers will gain from it?  
I hope readers realize that it is not so hard to write a book if you want to do it. It's easier than you think.
How can readers connect with you?  https://www.kimrosshollingsworth.com