Tiffani Teachey is a Sr. Mechanical Engineer, Science, Technology, Engineering, and Math (STEM) advocate, professional speaker, and author of the children's book What Can I Be? STEM Careers from A to Z. She holds a Bachelor of Science degree in Mechanical Engineering, as well as a Masters of Science degree in Engineering Management, both from the University of North Carolina at Charlotte.
​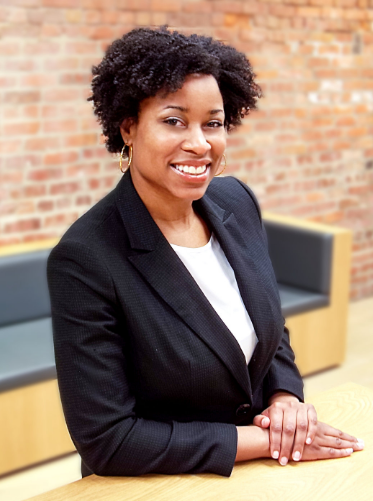 As an engineer with more than fifteen years of experience, Tiffani has a passion for inspiring the next generation to engage in STEM careers. She is a member of the Society of Children's Book Writers and Illustrators (SCBWI). Tiffani was born and raised in Winston-Salem, North Carolina, enjoys traveling and being a youth mentor.
What is the premise of your book, What Can I Be? STEM Careers from A to Z?
This book provides colorful illustrations of six diverse children representing various STEM careers (i.e. astronauts, doctors, scientists, and engineers, etc), helping children (5 to 8 years old) see themselves in one of the STEM careers, and motivates them to shape their future through STEM!
What motivated you to write it?
As an engineer and STEM advocate, I've always had a passion to promote STEM to youth. This motivated me to put it in writing, become an author by showing kids STEM representation matters, and to inspire kids to explore STEM careers. 
What do you hope readers will gain from it?
I hope young readers will be able to learn more about the various types of STEM careers that they can be and encourage them to pursue STEM careers.
What's next for Tiffani Teachey?
I plan to continue to promote and sell my book What Can I Be? STEM Careers from A to Z. Upcoming supplemental books include a guided journal to inspire kids to explore STEM careers, a teacher's edition, and a coloring & activity book. 
How can readers connect with you?

TiffaniTeachey.com 
www.facebook.com/tiffaniteacheyauthor
www.instagram.com/tiffaniteachey