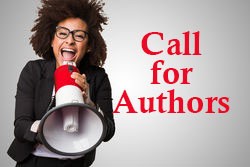 We're featuring
25 AMAZING AUTHORS
in our
Books You Should Read in 2019
Special Edition Book Series
We love promoting books!
AUTHORS SUBMIT YOUR BOOKS NOW to be featured among some of the most amazing authors on the planet!
Have you written an awesome book and want to get the word out about it?
We love books and we want to celebrate authors in our special edition BOOKS YOU SHOULD READ IN 2019 to be released in February 2019
About the edition:
• This special edition will be distributed online on our website and directly into the emails to over 10,000 subscribers.
• Digital issues have over 200,000 reads
50 books stores will receive a printed copy
• Over 100 books stores will receive a digital copy
• Shared on our social media channels
• Copies will be available for purchase
This is a paid media promotion
Select your option and fill out the form below, make payment, and you will receive further instructions via email.
Options 1 – Book feature
Includes:
• Your book cover photo
• Up to 25-words book description
• Authors website URL
• Book cover included on poster/ad
Cost: $35
Option 2 – Author Mini-Feature
Includes:
• Up to 40-words book description
• Up to 30 words about the author
• Authors name and photo
• Authors website URL
• Book cover included on poster/ad
Online Promo article
Cost: $45
Option 3 – Author Full Feature
Includes:
• Full page article/book promotion
• Book cover photo
• Authors Photo
• Website URL
• Social media channels
• Social media shares
• Book cover included on poster/ad
• Featured in our "Authors You Should Know" article 2
• Promotional card with authors photo and book cover to share on social media
Online Promo article
Cost: $95
Submit as many books as you like