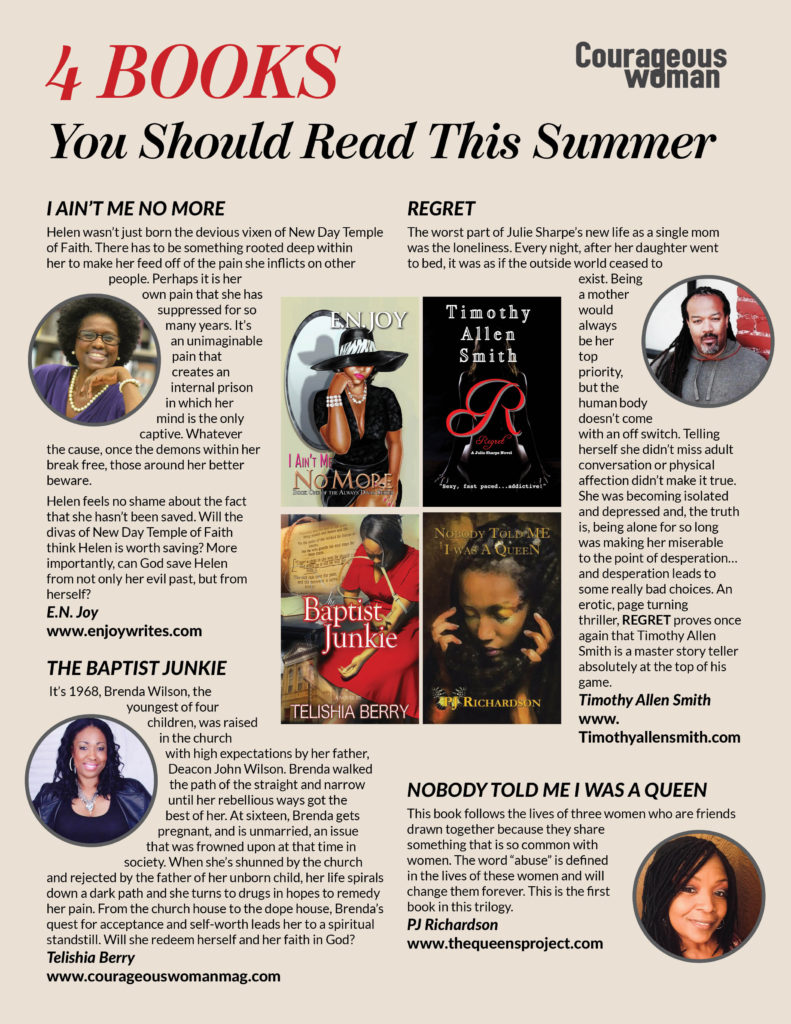 Got an awesome book and need more people to know about it?
Courageous Woman Magazine loves books. We'd love to tell everyone about your book. When we feature books, we share them on our website and across all of our social media platforms, including Facebook, Instagram, Twitter, LinkedIn, and Google Plus and YouTube. The response is awesome. We have thousands of magazine readers and subscribers that will learn about your book.
Submit your book now to be included in our next book promotion?
Got questions? Email Us
Here's what's included in a book feature:
Feature #1
1. Your Book featured in the CW digital issue and Courageouswomanmag.com in "Books of the Month" section ( like the photo included in this post)
2. Article about the author on our website
3. Book Eblast profile to our mailing that includes links to your website
Cost: $59