It's Finally HERE!
COURAGEOUS WOMAN MAGAZINE PRESENTS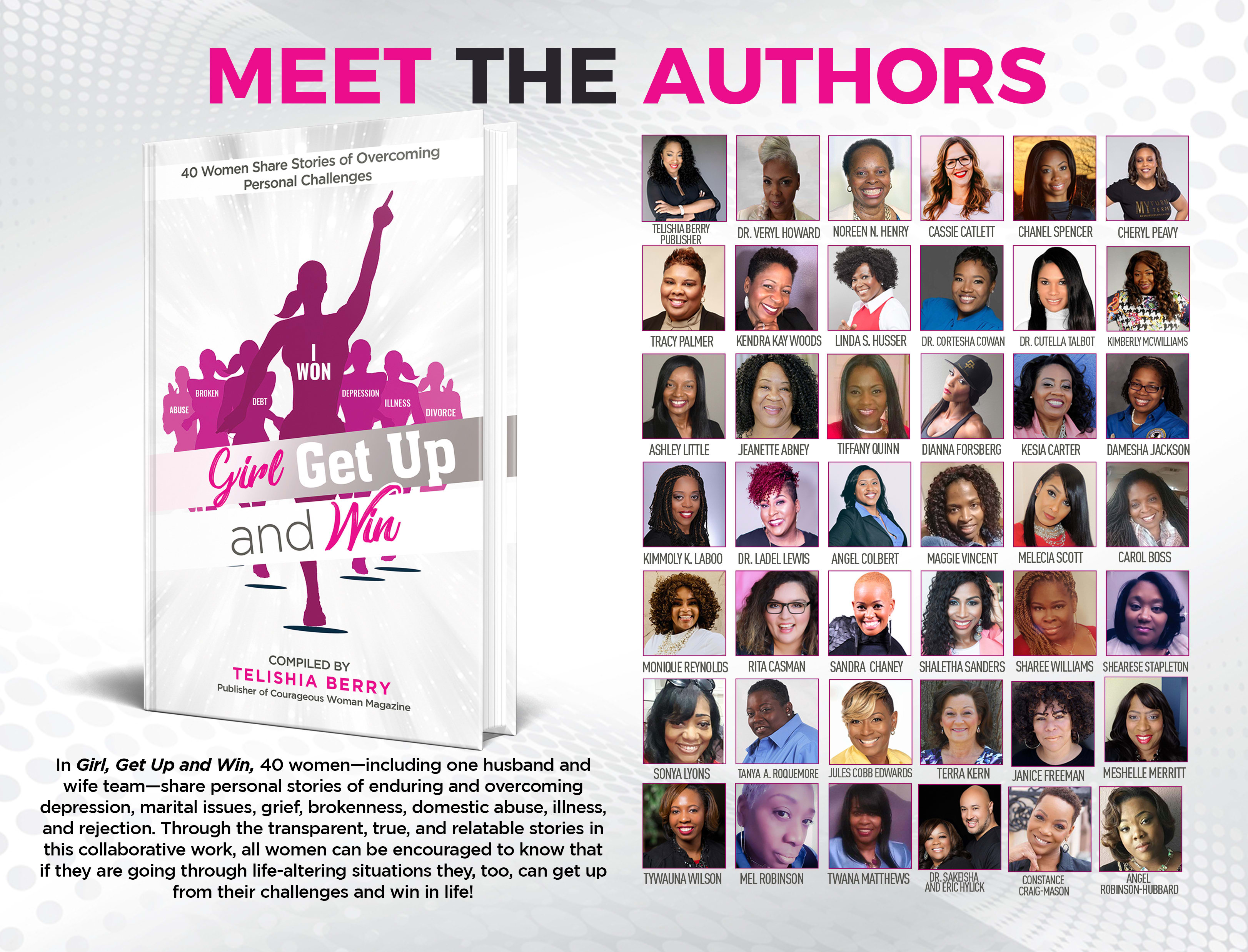 Girl, Get Up and Win!
 
In the book Girl, Get Up and Win, 40 women—including one husband and wife team—share personal stories of enduring and overcoming challenges, such as depression, marital issues, grief, brokenness, domestic abuse, daddy issues, illness, and rejection. Through the transparent, real, and very relatable stories presented in this collaborative work, all women can be encouraged to know that if they are going through life-altering situations they, too, can get up from their challenges and win in life!
Look at the first pages of the book and buy it on AMAZON

Book Signing Event!
Get your complimentary tickets now.
Seating is limited.