Latasha Wesley Evangelist is the Visionary Author and an accomplished Woman of God, who is passionate about ministering to the soul of every Woman. She is a native of Washington, DC and is the Founder of Victory In The Vision, A Social Media Ministry focused on empowerment and spiritual growth . 
What is the premise of your book? 
Never underestimate the Power of a Praying Woman! She's been through the Fire and the Flood, But Never Has The Lord Forsaken Her. "She Is Strong: Chronicles Of A Praying Woman", A dynamic and inspiring compilation told through the voices of several African American Women who have overcome life's various test and trials by faith. 
What motivated you to write it?
 It really all started with a prayer, I was going through so much in my own life; in a tear-filled prayer I cried out to God and I received the Words clearly "She Is Strong"; I went on to host my first virtual Women's Conference in November 2020 and by His grace, the book was born.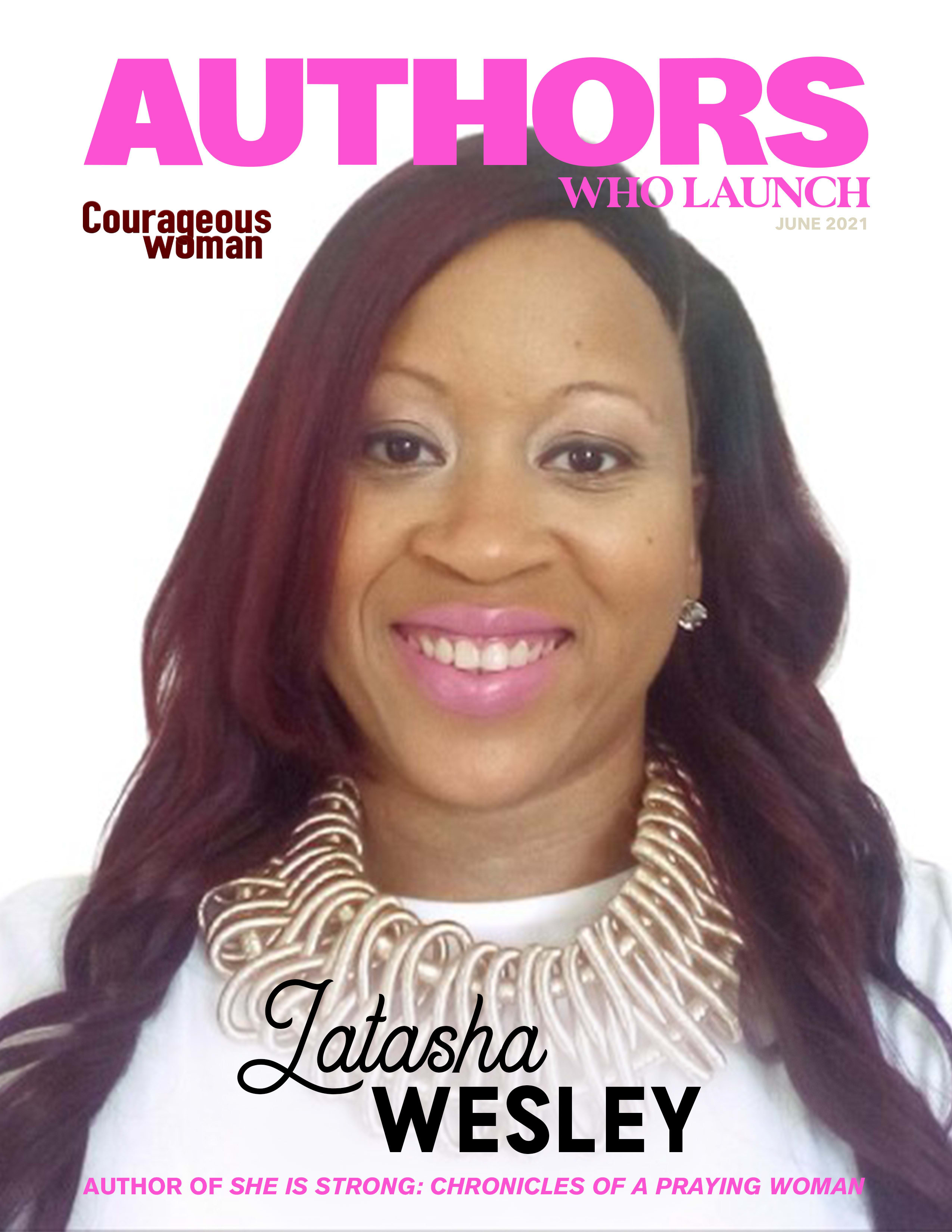 Give three points, tips, or lessons from your book.  
Pray without ceasing, God hears our prayers and He will provide. 

Learn to speak life through the darkness; greater is coming. 

Be willing to let go; too often we as women are the carriers of so much, it's time to release it to qualified hands. 
What do you hope readers will gain from it?
I pray that readers can see themselves in the stories told in "She Is Strong Chronicles Of A Praying Woman" and be restored. 6. Provide a personal quote (Your own quote not Oprah's in one-sentence max) "I Want To Help Desperate Women Get Faithful"- Latasha Wesley 
How can readers connect with you? 
FB@LatashaWesley FB@Victory In The Vision 
IG@latashawesleyministries