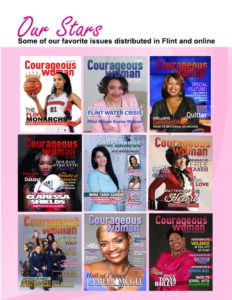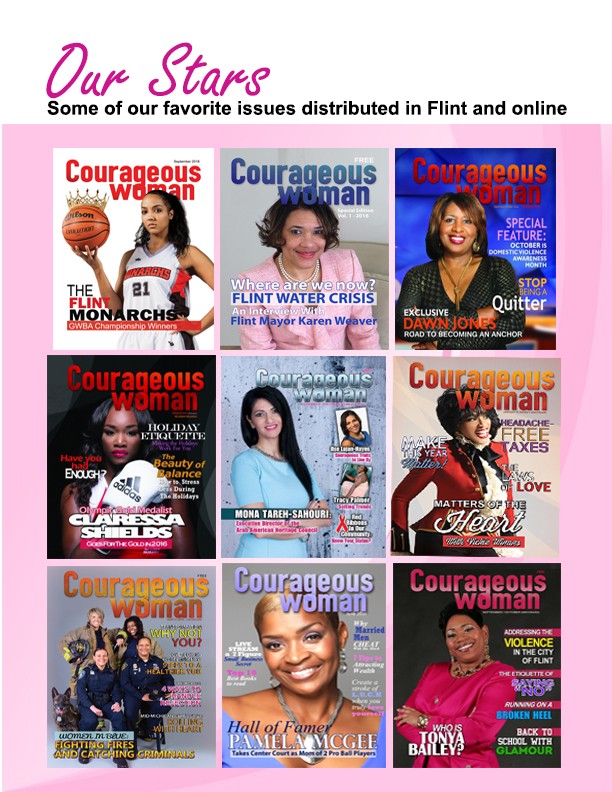 We're looking to feature 20+ women in this issue
Courageous Woman Magazine is an inspirational publication that highlights extraordinary women. Established in 2011, Courageous Woman Magazine has shared the stories of some of the most amazing women from celebrities to Emmy Award-winners, to an Olympic Gold medalist.
While the Flint Water Crisis became world news, the citizens of Flint continued to work together to not only conquer the crisis but help make the city better.
This Special edition, Women Moving Flint Forward is dedicated to the women in the city who work to make a difference in the lives of others. These women reflect the of the heart of the city.
The WOMEN MOVING FLINT FORWARD edition will highlight some of those women.
This complimentary issue will be distributed in Flint and will be available online.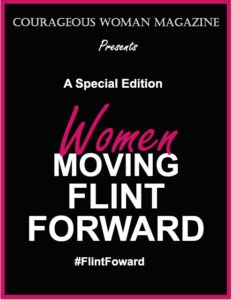 If you are a woman making a difference in the city of Flint, Michigan and would like to be featured in the Women Moving Flint Forward issue, please fill out the form below. Numerous women will be featured and highlighted in this special edition.

Please read and follow the instructions carefully to be eligible. There is a 75-word maximum words count for each submission. Submissions over word count may not be selected.
In 75 words or less answer these questions In one paragraph
What do you do? (1-2 Sentences about your job, organization or service as it relates to moving Flint forward)
Why are you making an effort to make a difference in the lives of people in Flint (1-2)
What is your hope for Flint? (1-2 Sentences)
Please check word count before submitting 75 words Max
SUBMIT ASAP! DEADLINE IS SEPTEMBER 5, 2018
PHOTO
Submit a quality photo
Got questions/ For more information, email us
FOLLOW US
Don't forget to follow Courageous Woman Magazine on Instagram and Facebook and subscribe to the magazine free