Cortne' Lee Smith, is a Student of Numbers, Instructor of Law, and a woman that Lives by Love.
Her life journey has combined all three. She comes to always provide a formula that will allow you to add and/or multiple to be more to bring out the best in others.
As a wife again, a widow who married a widower she is an example of #loveafterlove living fully and loving unconditionally
The Relationship/Life Coach & Grief Specialists, she empowers the left behind to thrive with the loss of a loved one.
Tell us about your business/products/services
Everything that the Relationship Service Station offers Coaching, Content, and Courses is to equip one to have their best relationship at all stages through the good, the bad, and after death does us part.
What has been your journey to becoming a Life Coach-Grief Strategists?
Becoming a great word choice. We should always be becoming a better version of our yesterday self. My journey is walking my own talk. I am a product of all my products. It began as an outreach ministry, then GOD as always asks us to dig a little deeper.
My deeper dig was a better understanding of God's word and as the word revealed areas, I needed to become stronger. I began to Reinvent myself by embracing life coaching for a personal transformation with a special concentration on grief. Now I can confidently introduce myself as a Life Coach – Grief Strategists based on experience and education.
Can you define "Rediscovering Reinventing Reintroducing the ME after WE"
Yes, definitely in life we are attached to people, titles are situations that create a WE. Becoming one in marriage through this unity you take on a title as wife and specific situations are a reality of this relationship. However, when this unity of flesh is broken different titles are used ( widow, divorcée, single ….), and then another set of reality is a part of this relationship. But no matter what, you must take time to :
Rediscover who you have become based on that portion of the journey.
Make space to Reinvent you
Keep what you like about who you are
Release what will hinder you from meeting your future self.
Began to Walk and Talk out the person you are becoming as a ME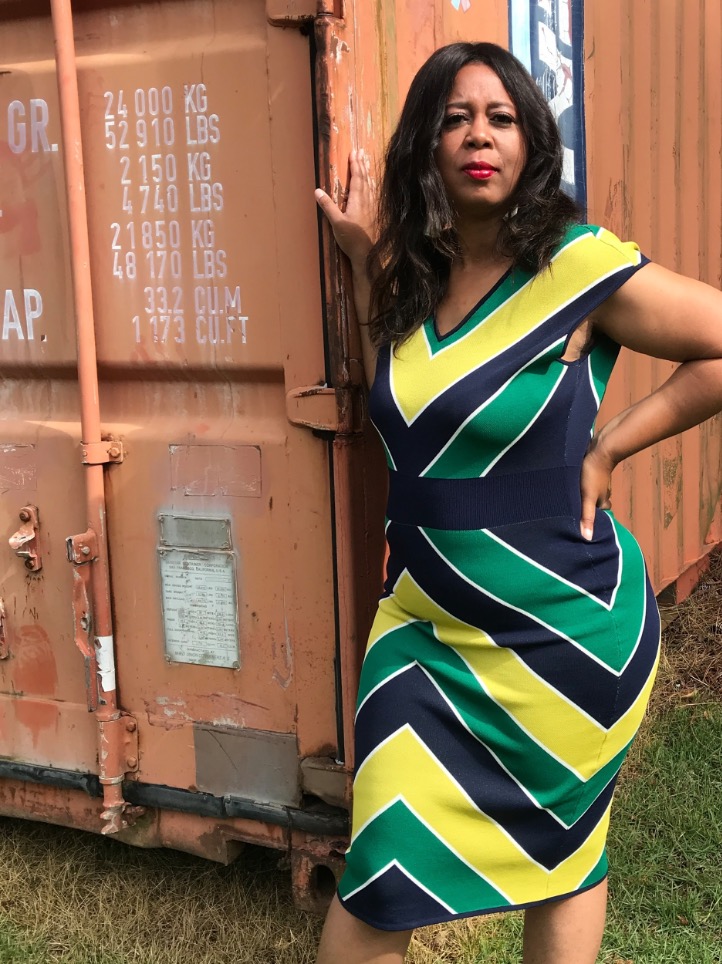 How has COVID19 impacted your business?
COVID19 has pushed me to show up in the business in a different way. Yes, when possible be present with those that have experienced the loss of a loved one. (Graveside, Porch, Virtual)
I created a platform to interact with #healthygriefconversations in a variety of ways enabling one to leave comments and receive feedback. To make those in grief not to have to suffer in silence or feel alone.
During a period of isolation and quarantine from some of the norm grief resources.
What tools do you provide to help people navigate grief during COVID19?
Thankfully all my tools at the Relationship Service Station can be utilized during and post COVID19 because they can be accessed virtually on various platforms to give access to Coaching Conversations.
You can JOIN the 90-day Journal Journey through the Rediscovery- Reinvent – Reintroduce process of grief
You can GRAB a copy of Release to Have Peace ebook
Two On-Demand 8 Module programs to assist with transitioning through grief:
✔Pain to Peace
✔I Can Say I Do Again
Get Notifications of LIVE #healthygriefconversations
Text "Grief" to 31996
What are 3 ways to get past grief and the death of loved ones?
Grief is not something one moves past but learns to carry grief in a different way as they progress along the grief journey.
Three ways to move forward in a positive direction:
Accept things will be different #newnormal
Adopt a philosophy of being intentional about moving forward
Asses what is driving you
Tell us about your upcoming YouTube show.
Transparent Thursday ReLaunching Live on YouTube to
#TransparentThursday is a time set
aside to remove the facades that are holding us back from achieving the next & new from God after losing a loved one. Removing the victim stigma to be able to live in victory.
CONNECT WITH CORTNE SMITH
relationshipservicestation.com
Follow us on Instagram
www.instagram.com/masterrelationshipmechanic
Subscribe to YouTube
https://www.youtube.com/channel/UCpKvrH55aZi4GM2JhY6-wwA