TITUS SHOWERS: The Challenges of a Single Christian Man
challenging as a real man and a Christian man to be single in this day and time. You have beautiful women all over social media and on various dating sites that are amazing to behold! It's like a buffet. Pick the site which satisfies your appetite! The more you look, the more you see, and the more temptations will arise.
As a Christian man, I've learned what must be done in order to offset those things that so easily deter me from doing what I want to do. And that is to walk by faith and not by sight. My father shared with his disciples which the Lord allows him to shepherd over. That when you're looking for a woman (MEN) and ladies when you're waiting to be found by a (MAN) to close your eyes. The Bible says to walk by faith and not by sight. Sight has gotten a lot of us into trouble even in the Bible days with David and Bathsheba. Yet if we're going to live right and do right, we must close our eyes (spiritually) to the temptations of life and allow our faith to be our guide. I'm thankful that the Lord has opened up my heart and cleared my sight to see what l needed in the woman he has made for me.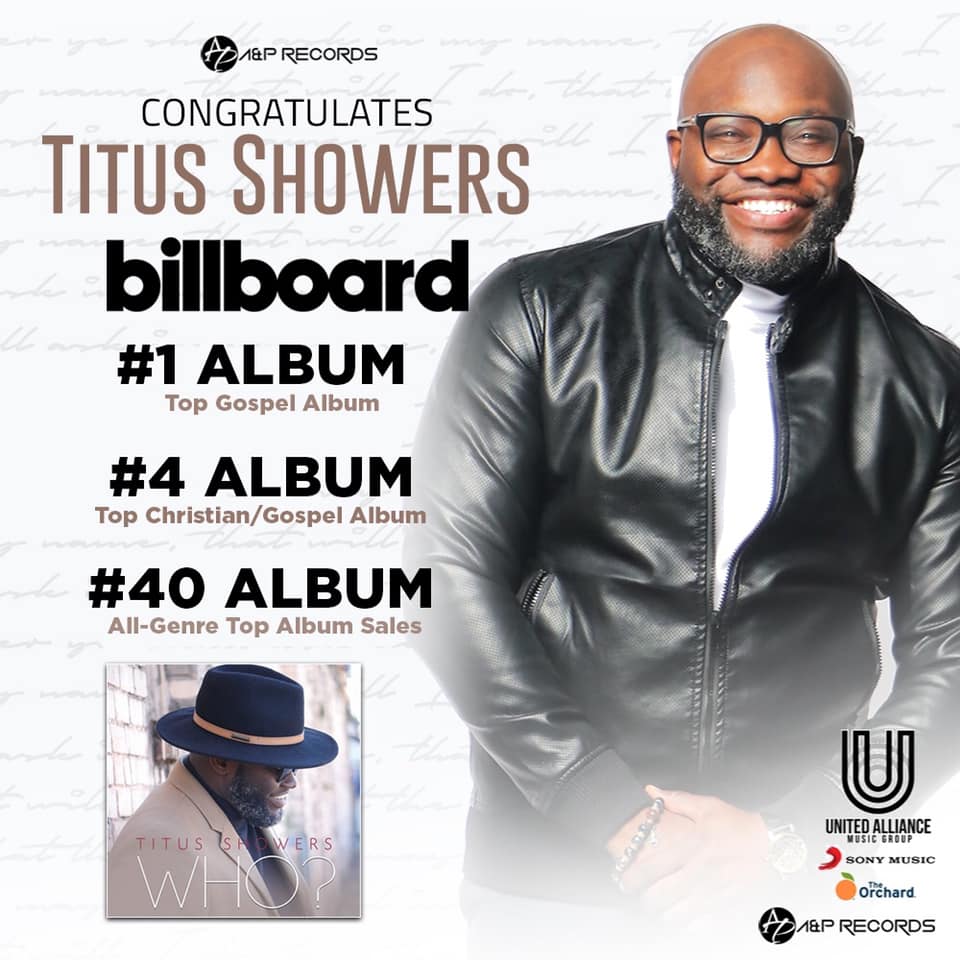 Who is Titus Showers?
Multiple Billboard chart-topping recording artist and songwriter Titus Showers is undoubtedly an artist to watch.
He's a two-time Stellar Award nomination, two #1 gospel albums, #1 radio single, and five top 30 songs. On YouTube, he has eclipsed 1 million views. And he's rocked national TV appearances such as the 2021 Presidential Inauguration Gospel Celebration, BET's 2020 Stellar Awards, and CBN's The 700 Club.
He digitally released a powerful new song, "We Need You," which was produced by Vaughan Phoenix and written by Titus, Ernest Vaughan, and Owen Nixon. The song is the follow-up to his 2020 radio hit "It's Gonna Be Alright" remix featuring Jermaine Dolly, which reached #1 on the Billboard Gospel Airplay chart spending 11 consecutive weeks in the Top 10. On the Hot Gospel Songs chart, the song cracked Top 10, peaking at #9. His digital release of the classic cover tune "Have Yourself A Merry Little Christmas" landed on iTunes Top 200 Holiday Digital Song chart.
Titus released his debut EP WHO? In May 2019, which debuted at #1 on Billboard's Top Gospel Albums chart, #9 on the Independent Albums chart, #18 on Emerging Artist chart, #32 on Current Album Sales chart, #42 on Album Sales chart, and a #38 position on Billboard's 2019 Year-End Top Gospel Album chart. The EP featured three hit songs, including "In His Name" (#7, Digital Gospel Single Song Sales), "Better" (#13, Gospel Airplay), and "Immediately" (#24, Gospel Airplay)
Titus first turned heads as the lead singer for the popular two-time Stellar Award-nominated group The Showers. Growing up in Hammond, Louisiana, he is among the area's most famous and respected. Whenever he is back home, Titus serves as COO of O&M Family Care, a community-based mental health care agency.
FOLLOW TITUS on IG
ORDER PRINT COPIES