Doreen Lettsome Reid 
Leaders Rising: The Confident Woman World Tour
"Women from around the world who are ready to ARISE and BOLDLY proclaim their FAITH in the worldwide marketplace should attend"
Doreen Lettsome Reid is a Kingdompreneur Coach, sent to Unlock What's Inside You, the Confident Woman, clarifying your Mission, Message, Mandate to BOLDLY proclaim your FAITH in the worldwide marketplace.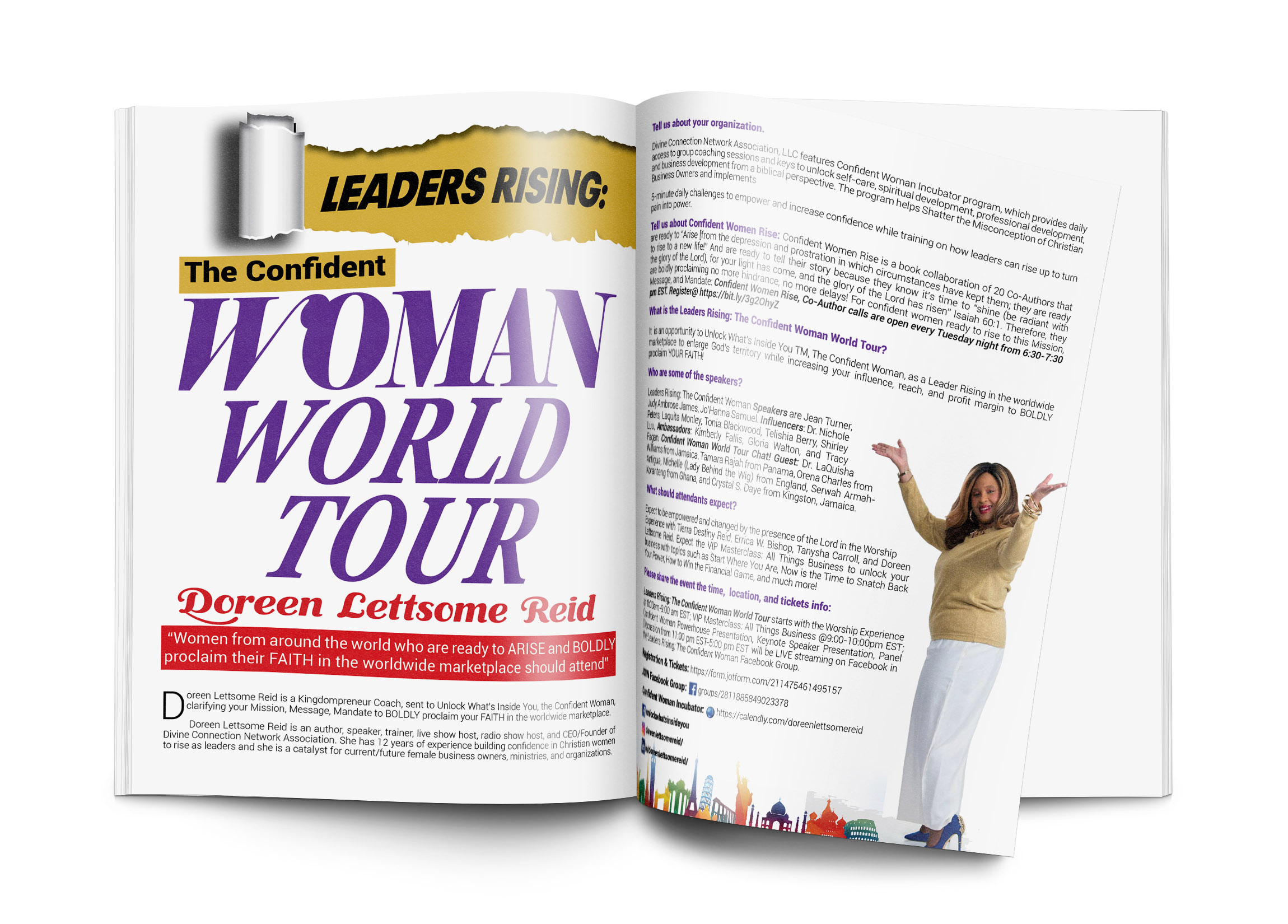 Doreen Lettsome Reid is an author, speaker, trainer, live show host, radio show host, and CEO/Founder of Divine Connection Network Association. She has 12 years of experience building confidence in Christian women to rise as leaders and she is a catalyst for current/future female business owners, ministries, and organizations.
Tell us about your organization.
Divine Connection Network Association, LLC features Confident Woman Incubator program, which provides daily access to group coaching sessions and keys to unlock self-care, spiritual development, professional development, and business development from a biblical perspective. The program helps Shatter the Misconception of Christian Business Owners and implements 
5-minute daily challenges to empower and increase confidence while training on how leaders can rise up to turn pain into power.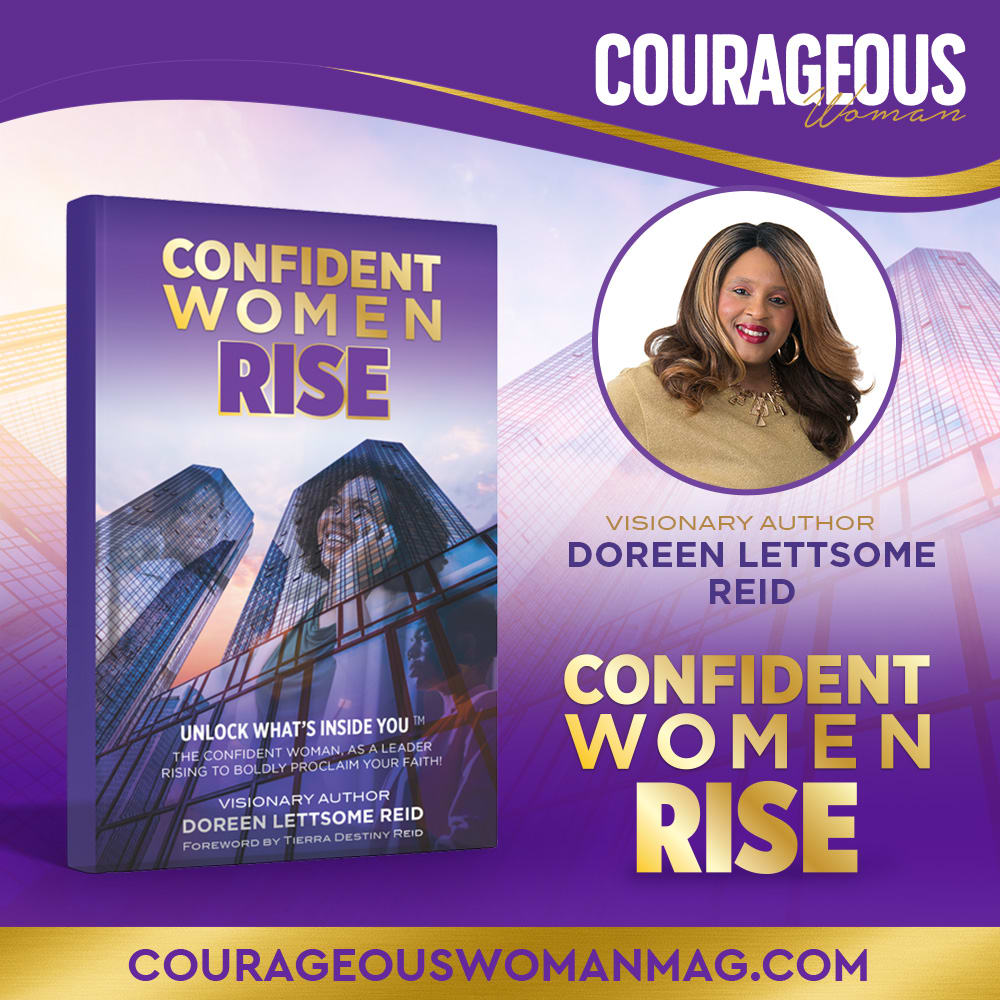 Tell us about Confident Women Rise: Confident Women Rise is a book collaboration of 20 Co-Authors that are ready to "Arise [from the depression and prostration in which circumstances have kept them; they are ready to rise to a new life!" And are ready to tell their story because they know it's time to "shine (be radiant with the glory of the Lord), for your light has come, and the glory of the Lord has risen" Isaiah 60:1. Therefore, they are boldly proclaiming no more hindrance, no more delays! For confident women ready to rise to this Mission, Message, and Mandate: Confident Women Rise, Co-Author calls are open every Tuesday night from 6:30-7:30 pm EST. Register@ https://bit.ly/3g2OhyZ
What is the Leaders Rising: The Confident Woman World Tour?
It  is an opportunity to Unlock What's Inside You TM, The Confident Woman, as a Leader Rising in the worldwide marketplace to enlarge God's territory while increasing your influence, reach, and profit margin to BOLDLY proclaim YOUR FAITH!
Who are some of the speakers?
Leaders Rising: The Confident Woman Speakers are Jean Turner, Judy Ambrose James, Jo'Hanna Samuel. Influencers: Dr. Nichole Peters, Laquita Monley, Tonia Blackwood, Telishia Berry, Shirley Luu, Ambassadors: Kimberly Fallis, Gloria Walton, and Tracy Fagan. Confident Woman World Tour Chat! Guest: Dr. LaQuisha Williams from Jamaica, Tamara Rajah from Panama, Orena Charles from Antigua, Michelle (Lady Behind the Wig) from England, Serwah Armah-Koranteng from Ghana, and Crystal S. Daye from Kingston, Jamaica.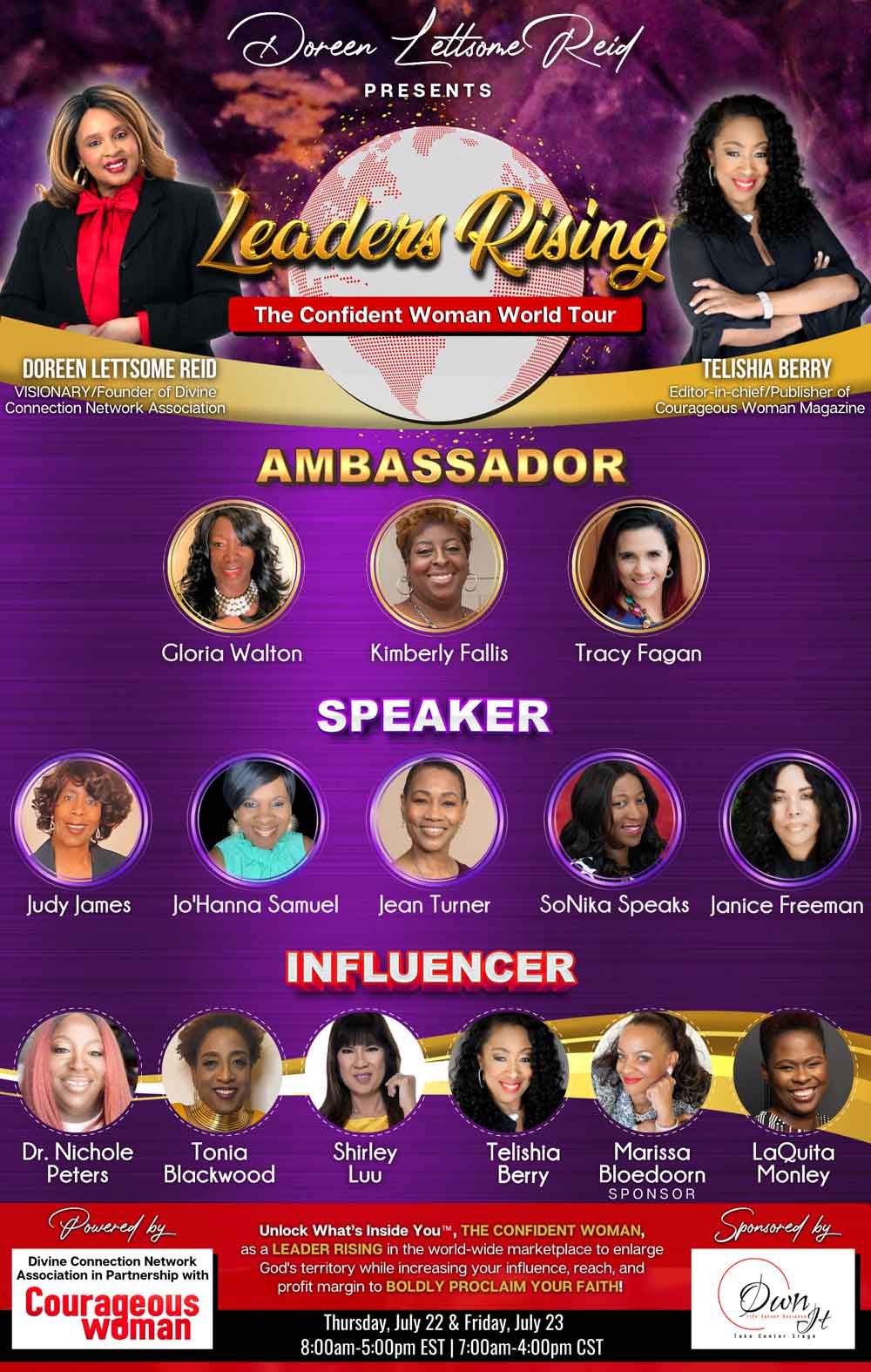 What should attendants expect?
Expect to be empowered and changed by the presence of the Lord in the Worship Experience with Tierra Destiny Reid, Errica W. Bishop, Tanysha Carroll, and Doreen Lettsome Reid. Expect the VIP Masterclass: All Things Business to unlock your business with topics such as Start Where You Are, Now is the Time to Snatch Back Your Power, How to Win the Financial Game, and much more!
Please share the event the time,  location, and tickets info:
Leaders Rising: The Confident Woman World Tour starts with the Worship Experience at 8:00am-9:00 am EST; VIP Masterclass: All Things Business @9:00-10:00pm EST; Confident Woman Powerhouse Presentation, Keynote Speaker Presentation, Panel Discussion from 11:00 pm EST-5:00 pm EST will be LIVE streaming on Facebook in the Leaders Rising: The Confident Woman Facebook Group.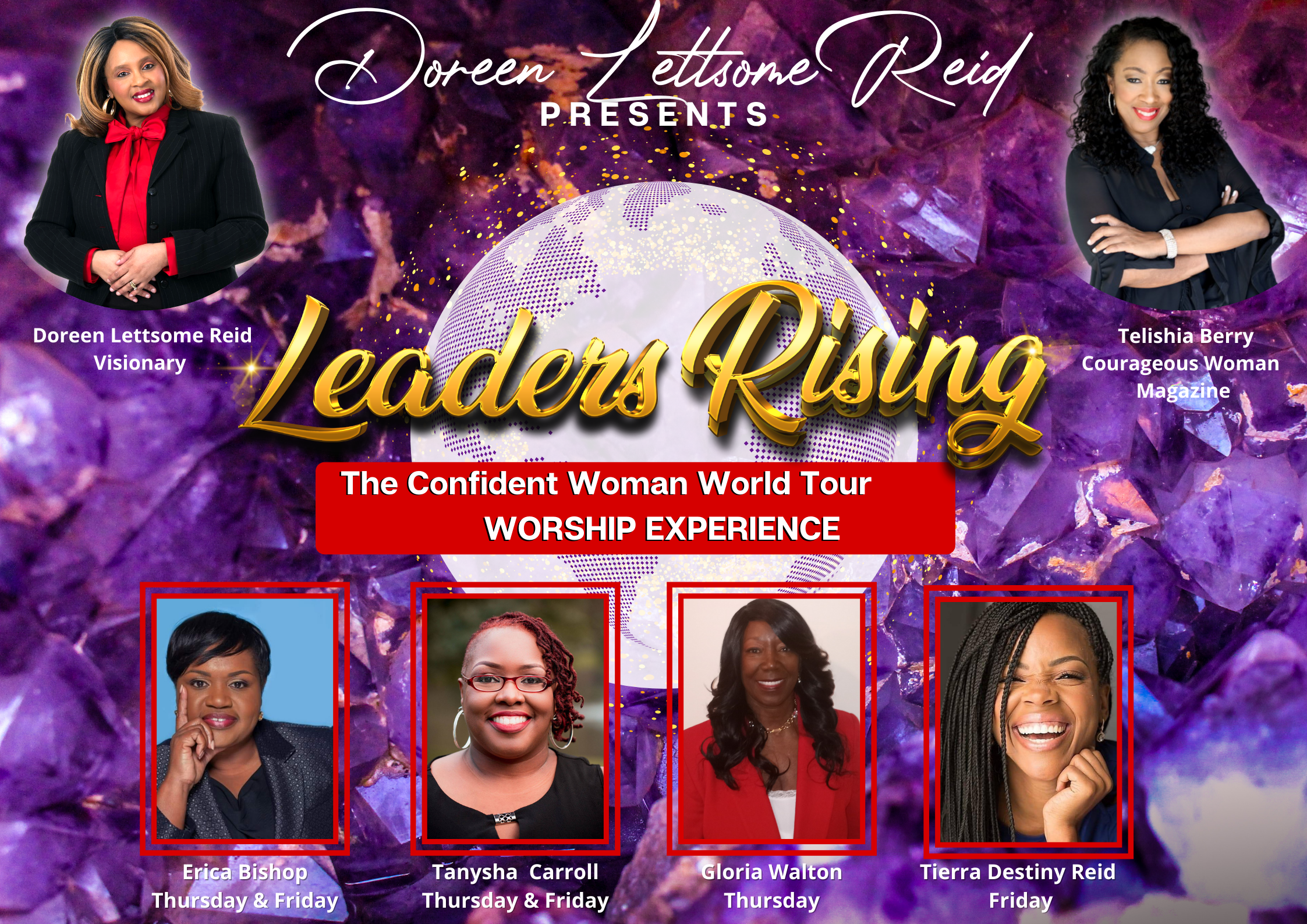 Registration & Tickets: https://form.jotform.com/211475461495157
JOIN Facebook Group: https://www.facebook.com/groups/2811885849023378
Confident Woman Incubator: https://calendly.com/doreenlettsomereid
https://www.facebook.com/unlockwhatsinsideyou
https://www.instagram.com/doreenlettsomereid/
https://www.linkedin.com/in/doreenlettsomereid/c