Dr. Cheryl Wood is a woman who is passionate about living life to its fullest every day and using her gifts to empower, inspire, and impact others as she creates a living legacy. She is a wife and mother of three who loves family time including international traveling with her family. She is an international empowerment speaker, 2x TEDx speaker, 15x best-selling author, and executive speaker development coach who equips women with the tools to unleash the full power and potential of their voices.
We had an opportunity to speak with her about her upcoming event, SpeakerCon
Tell us about SpeakerCon and the motivation behind it.
I launched SpeakerCon because I was searching for an exclusive space where speakers, orators, and communication experts could connect with like minds, learn, grow, and celebrate their impact of positively transforming the world one word at a time, but it didn't exist. So, I created it, and I plan to continue growing it to become the #1 anticipated annual conference, convention, and awards gala for speakers, orators, and communication experts.
What can attendants expect from this year's SpeakerCon event?
 Expect to have the fire inside of you ignited to share your story, your message, and your expertise with the world without hesitation. Expect to be inspired, empowered, and educated with tools to make your voice count and to walk away with a new commitment that what you know is too important for you to ever stay quiet!
Who are your speakers this year?  
Our speaker lineup includes Les Brown, Trent Shelton, Mikki Taylor, Lynn Richardson, Dr. George Fraser, Dr. Stacia Pierce, and Audria Richmond to name a few.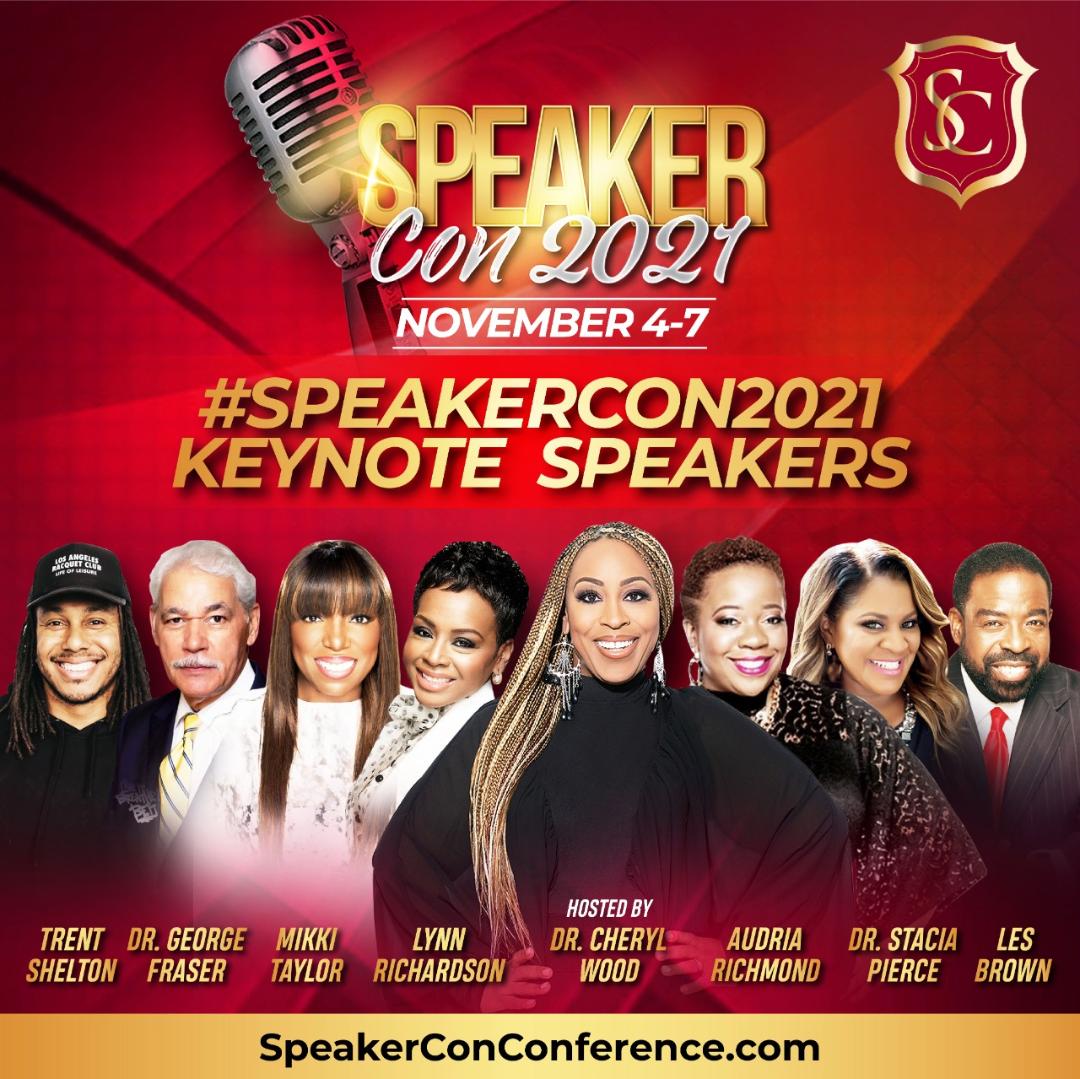 What are the top 3 things aspiring speakers should do on their journey to become a speaker?  
#1: Gain Clarity. Take the time to gain clarity about: (i) what your signature message is in the marketplace, (ii) what the Unique Selling Proposition of your message is, and (iii) who your message is primarily designed to target.
#2: Become a student. Value the potential impact your message can have on other people's lives enough to invest in mastering the skill of speaking. Take a speaker course, hire a speaking coach, attend live and virtual speaker training events, get a speaker certification, etc.
#3: Start Speaking. The best way to gain traction and momentum in speaking is for people to see you actually doing it. Your best marketing for future speaking opportunities is a well-delivered speech. 
What must speakers do to set themselves apart and gain more visibility?
Speakers must show up consistently with a consistent message that speaks directly to the pain their target audience wants to eliminate or a desire they want to fill. In showing up, you must be authentic and transparent. To maximize your visibility, be intentional in going to the spaces where you can find your target audience and be sure to exude confidence, credibility, competence, and compassion for those you are called to serve.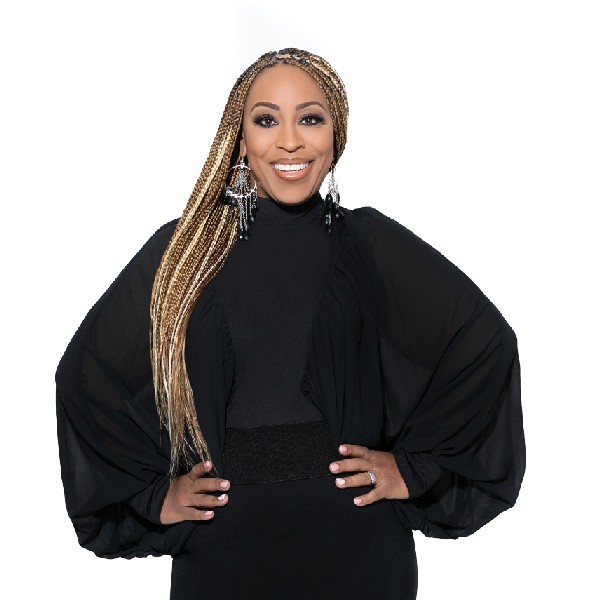 What are some of the most important things speakers must do to get booked?
Get your speaker assets in place including your professional headshot, speaker sheet, media kit, and speaker reel…

Be ready so you don't have to get ready!
Know your value, know your speaker fee, and own your fee. Be ready to confidently discuss your fee with decision-makers and negotiate if necessary.

Be active in seeking speaking opportunities, don't wait for them to fall into your lap. Search online, contact past clients to inquire about opportunities, and host your own events where you spotlight yourself as a featured speaker.
Do you offer training for speakers?  
Yes, my company offers an intensive speaker certification program for speakers who want to maximize and monetize speaking at its highest level, and at this year's SpeakerCon, we are launching a new speaker training course called CENTER STAGE SPEAKERS which will incorporate speaker training and development, stage and video preparation and practice, speaker asset enhancement, featured speaker opportunities, and more.
How can speakers connect with you? 
Become a part of my VIP community list at

www.cherylempowers.com

Follow me on social media at @CherylEmpowers on IG, FB, LI, and Twitter

Join my FREE online speaker's community, The Speakers Spot, at

www.facebook.com/groups/thespeakersspotcommunity