Dr. Missy is a breast cancer survivor, a Fearless, Courageous and Resilient woman that believes in the power of prayer.
Dr. Missy Johnson is an ordained evangelist, neuroscience leadership coach, speaker, and international best-selling author.
Living in a world of silence is how I grew up. What I mean is being a church girl from Detroit, I was taught to never tell anybody what goes on in the home. Therefore, I lived silently in my pain from childhood experiences that were oftentimes challenging. The one thing I knew for sure is a song we often sing, "Yes Jesus Love Me", but I did not know how to love myself.
 "When the whole world is silent even one voice becomes powerful."  Malala Yousafzai.
I Wanted to Give Up 
My world was still silent, but one voice made an impact on my life that I will never forget. When I became an adult, I started working with my Aunt Mattie and the kids at the church. I did not like kids, but I gave in. She passed a few years later. Her daughter passed twenty-four hours after she did from breast cancer. That was devasting!! Aunt Mattie was my best friend. I asked God. "what can I do to keep her legacy alive?" He told me to continue working with the youth. For several years, I worked with the youth and their parents and eventually that opportunity open doors for me to start a coaching practice.
It all came to a halt because I was involved in three near-death experiences back to back. I became angry with God because I did not understand why. My life was great, a six-figure salary and married. I was living the American dream. It was not until the breast cancer Stage Three C diagnosis is when I wanted to give up. I was sick of all the doctors, hospitals, bills and so much more. I really just wanted to die. I cried so much during that time because I did not know if mentally or physically, I could handle anything else. I even cursed God. Weeks later, I asked God for forgiveness. If you allowed it, I asked you to give me the strength to carry it even though I do not know what the end looks like.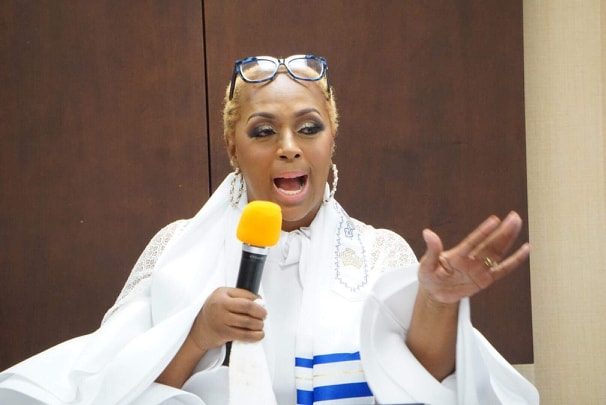 The Voice of God 
During that time, I had so many disappointments. Chemo was not working at first and they had to change my prescription. Radiation almost killed me because I started having severe headaches and they had to perform another MRI. At this point, I told my oncologist, I was done. I was not coming back to any more appointments because the last three to five years have been nothing but doctors, tests, and surgeons. It was too much!!! Relationships with people ending and my marriage were rocky. Then God spoke to me and said write a book. In the middle of me writing the book, God said to write another book. I did not understand the request. God told me that I have an assignment on your life to show women how to live fearless through faith, courageous through calamity and resilient through rough times. It was through that one voice from God in my silence is when fearless faith became so powerful and alive within my soul. I decided if I was going to die, I will do it fighting with every DNA in my soul.
"Silence is often a sign that you are significant but because the world is moving so fast, we often miss our call"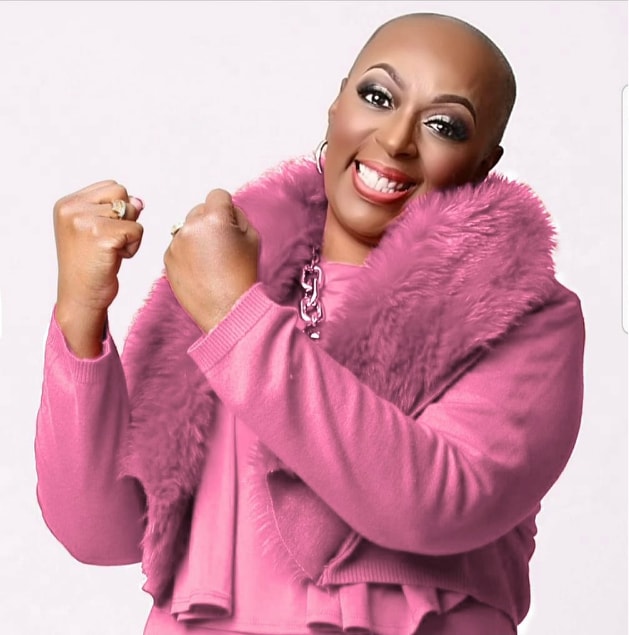 You Must Fight
For women who experience breast cancer on any level, you must decide to not give in. You must fight cancer with a mindset that I can survive. I am an overcomer. Remove all negative people. Focus on your healing and not your hurt. Silence is often a sign that you are significant but because the world is moving so fast, we often miss our call. Fearless Women Rock is the movement that was created to help women live their courageous and resilient life. Fear or Faith does not have a race it merely is a powerful movement to show women they are not alone on the journey. I am building an empire of Fearless Women Rock by resetting the mindset and skillset to help women build brands, build, businesses and create books so that they can create bank.
What is next for Dr. Missy is podcasting, magazine and taking the movement internationally.
Connect with Dr. Missy
@AskDrMissy on IG and FB.