Dr. Pamela Gurley is the CEO and Founder of Clark and Hill Enterprise, a business planning and business writing company that provides practical solutions to support new or existing small businesses.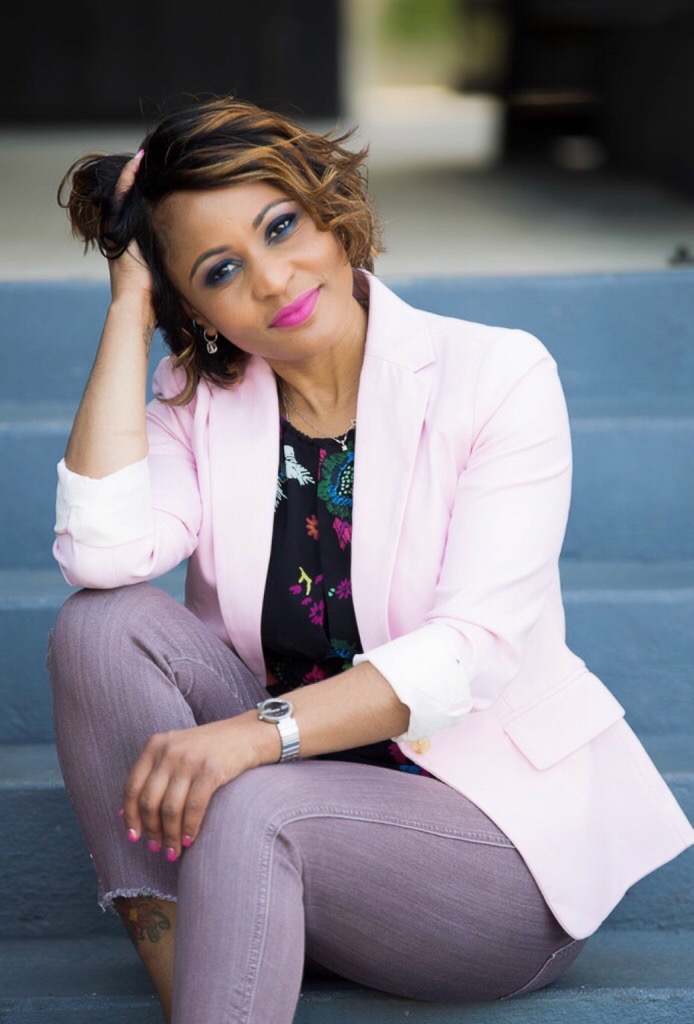 By Ashley Little
Who is Dr. Pamela Gurley at her core?
Our goal is to create an attainable foundation to ensure the success of start-ups, or to existing small businesses that may not be striving the planned. Most often it is because they lacked a business plan. Most of what is requested are business plans and blogs; though we offer editorial services and training content. I am so many things to so many people and, at the same time, I am even a lot to myself at times. First and foremost, I am a loving daughter and sister, a phenomenal auntie, and a loving companion. I'd also like to think I am a pretty darn awesome friend, as well. And I do not use that term loosely. 
Outside of those things, I am an extremely driven, ambitious, and goal-oriented woman. I guess you say, I like to consider myself to be extraordinary. There is a saying, "To much is given, much is expected", and I live and mentally operate in this motto. You see, God does not make mistakes. He will never lead you where His grace will not protect you, and for me, if my gut tells me I need to act, I do.  
Dr. Gurley, you are operating multiple businesses, what prompted you to brand YOURSELF?
I Am Dr. PGurley is my brand. When I started doing professional speaking, I knew I could not use Clark and Hill Enterprise a base for operating. Because I wanted to ensure they would be separated, I made myself a business (basically, I made myself a brand). This is where I can fundamentally manage speaking, writing, bookselling, and being a professor without interfering with my full-time job. 
Cong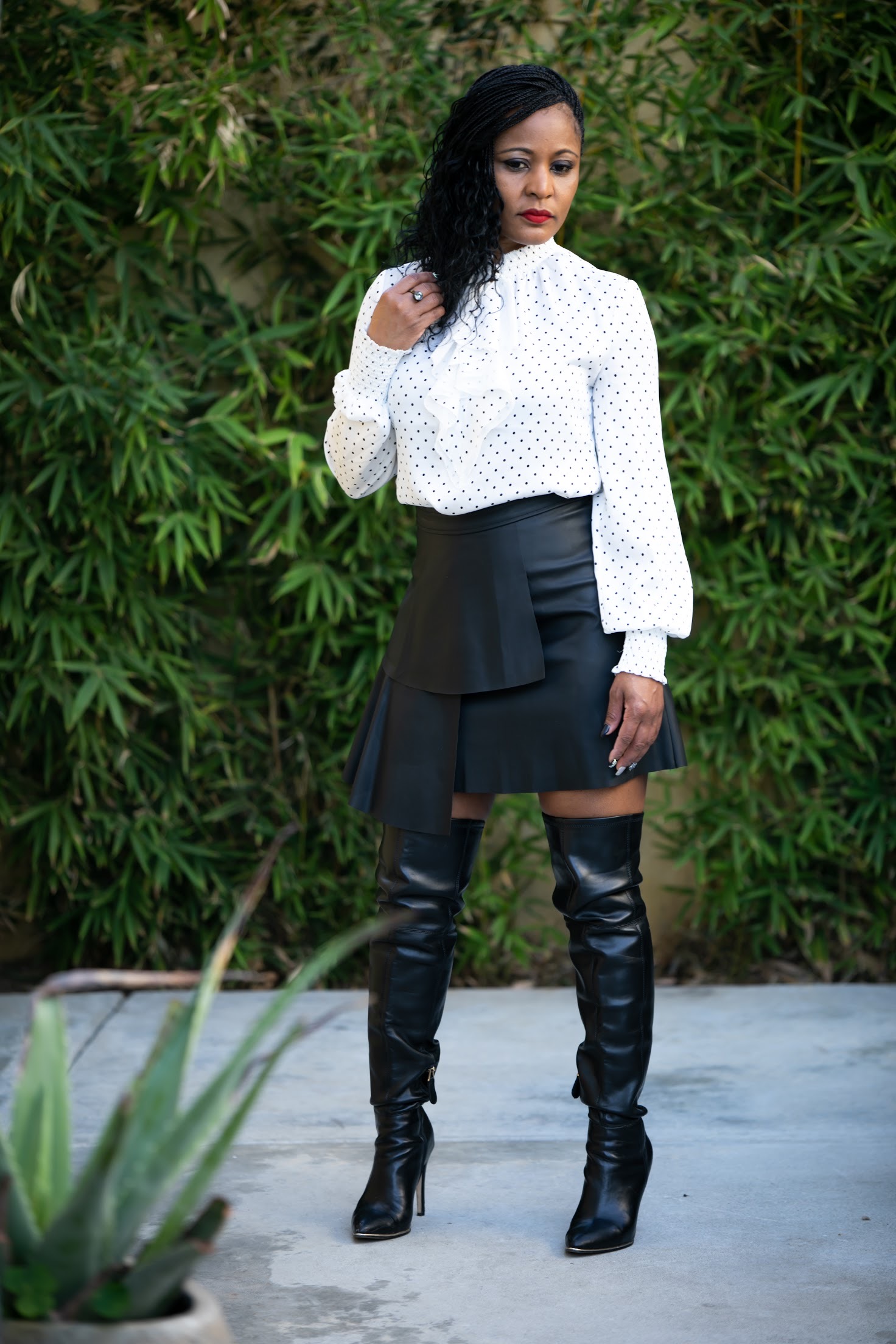 ratulations, on your new merchandise brand un@pologeticbyDrG. What inspired you to create it?
Thank you. Being a speaker, you want to leave a memorable impact on people. While speaking at the Worldwide Wellness Tour: Treat Yourself Unapologetically, I often spoke on what it means to live unapologetically and how. After every speaking engagement, people often asked if I had a book. Because I had been writing my book, I wanted to be able to leave attendants with something that would keep them connected to my brand (especially having a book come out soon – at that time). I am very methodical in how I represent myself and since I genuinely live unapologetically, I could not think of a better brand name that would distinguish who I am and how I live my life, but with a tweak to the word. Using the @ symbol, I was able to define how I was unapologetic: @ life. @ love. @ all things me.
How do you define unapologetic? 
Being unapologetic [to me] means to live with intent. Intentional living allows me to be in control of my life and allows me to ensure I can maintain self-care.
recently published a new memoir, I Am Not A Stereotype: I am H.E.R, what inspired you to write this book? 
 I Am Not A Stereotype: I am HER is my way of breaking the mold in the way the world regards shades of melanin. I was inspired to tell the story of my journey, my thoughts, and my perceptions of being a driven, ambitious black woman that has excelled beyond the stereotypes, personal adversities, and barriers placed before me. It is simple. When you live genuinely and unapologetically, you can have a life of love, comfort, and sacrifice at your own will and purpose.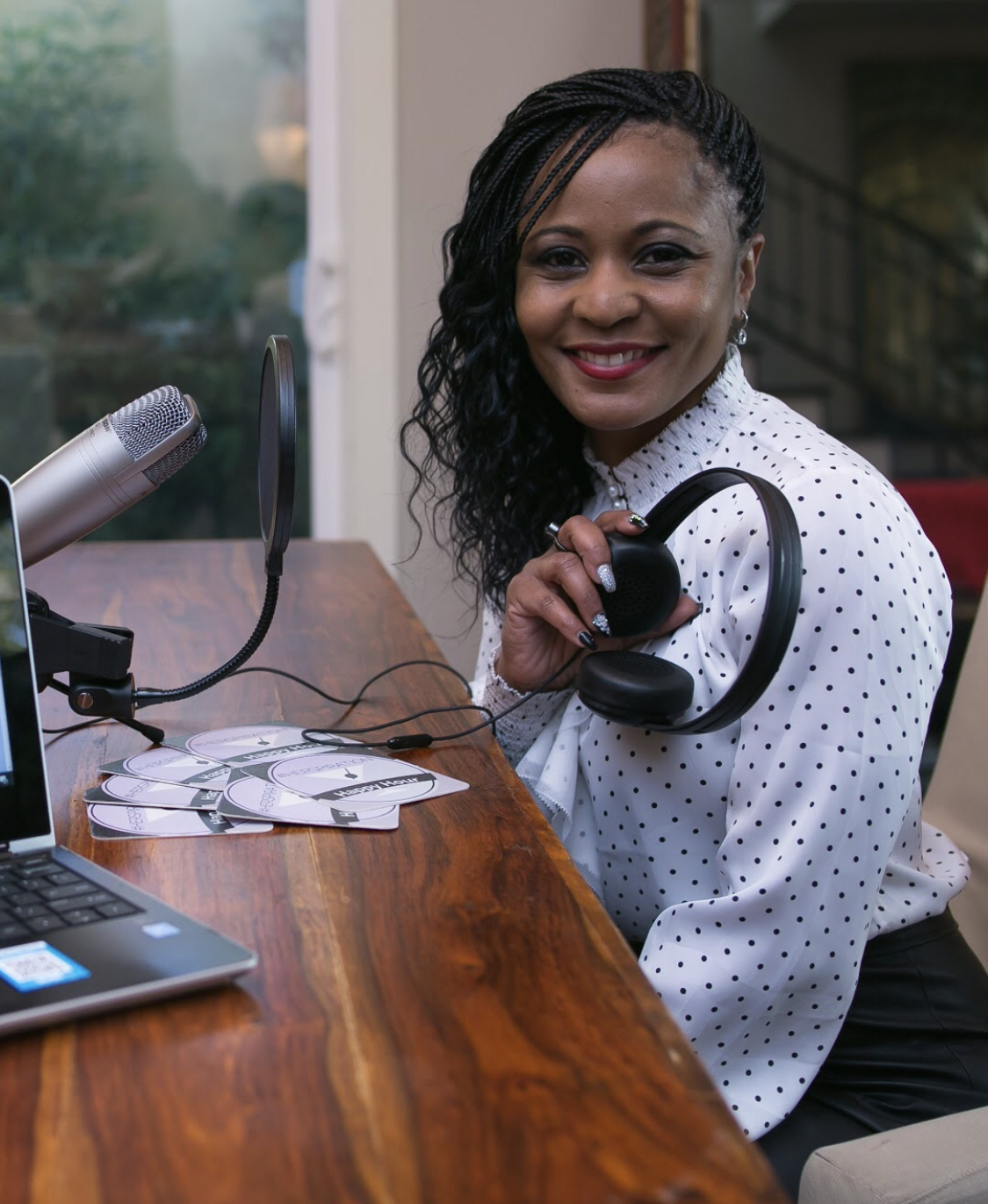 What projects are you currently working on?
I am working on how to enhance my merchandise brand, sell my book, and achieve the purpose.

I live in my purpose and I follow my gut, so everything I do I feel is an accomplishment (no matter how small).

 
What is next for your brand?
In 2020, I plan to focus on more speaking engagements to inspire people to be better versions of themselves. I have started writing book number three to publish by my birthday next year (though I hope to be a part of one or two compilation books). 
How Can Our Readers Connect With You?
I can be found on Instagram, Facebook, and Twitter @iamdrpgurley. I can also be found on Instagram and Facebook @clarkandhillenterprise and on Twitter @clarkandhillent.
Write Her Cover Story Spread in Courageous Woman Magazine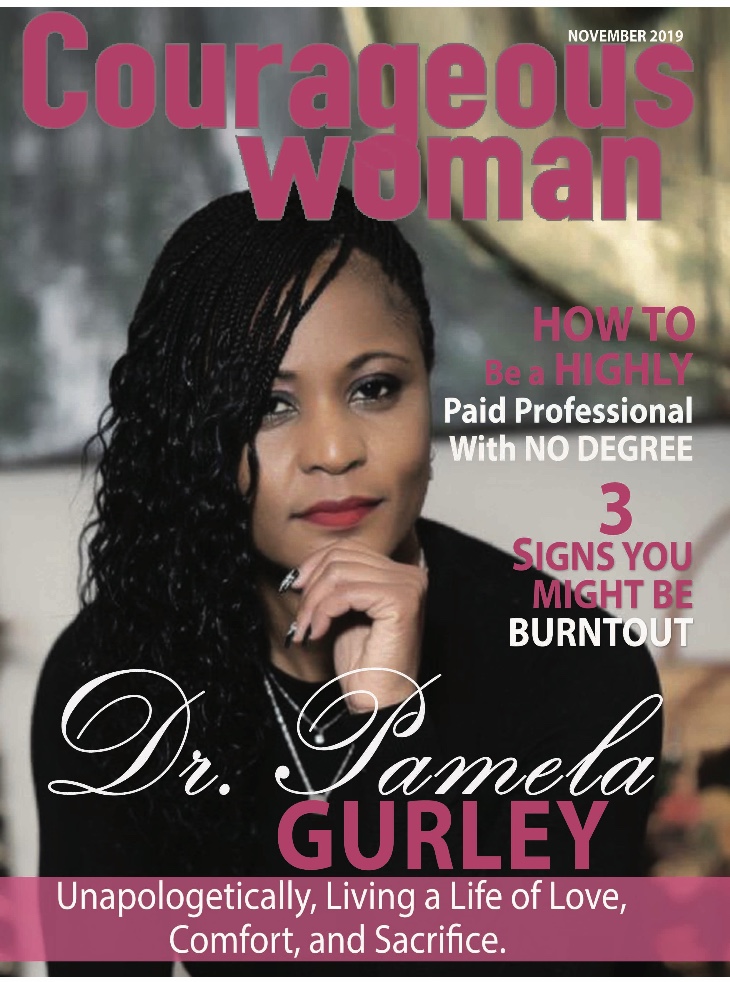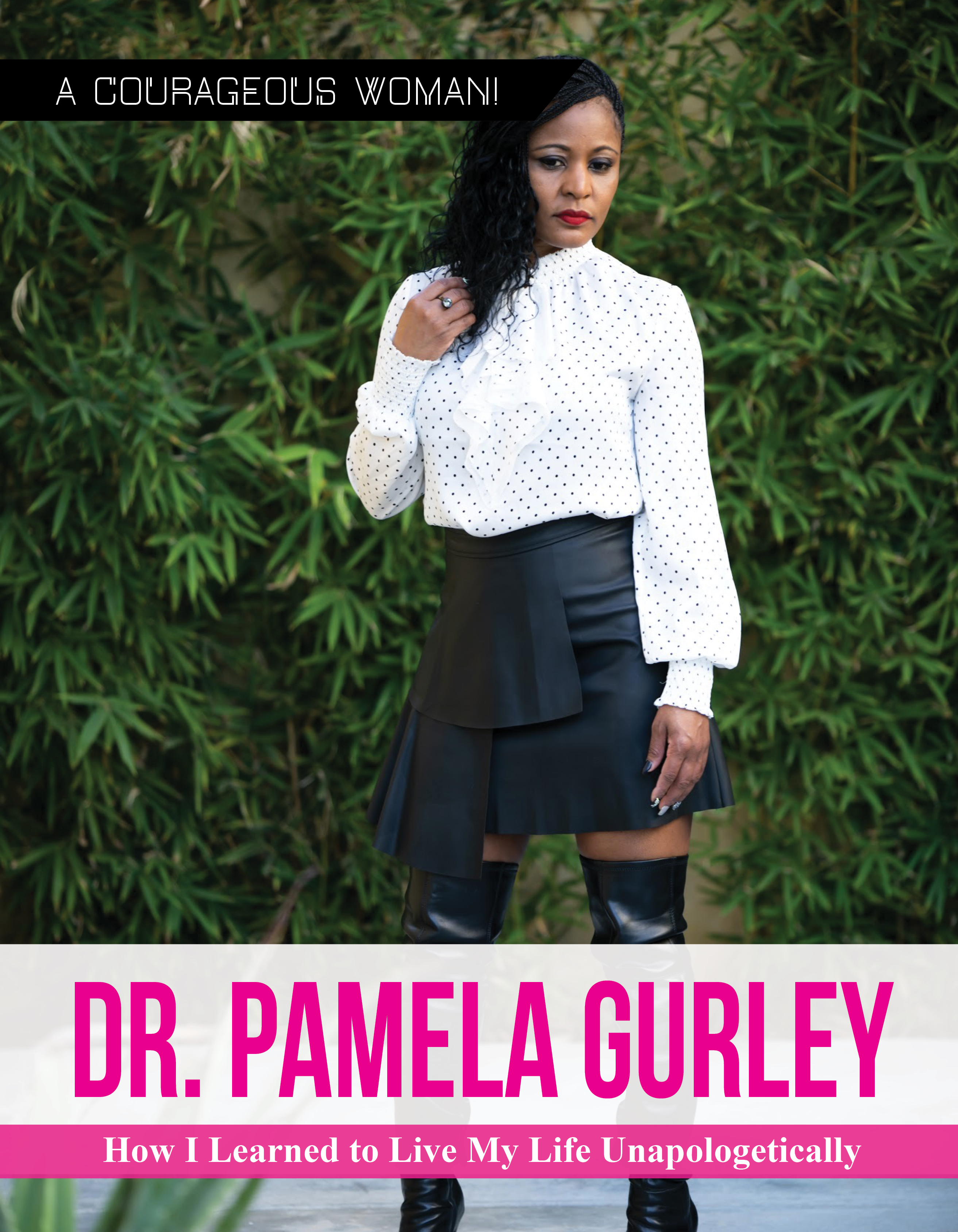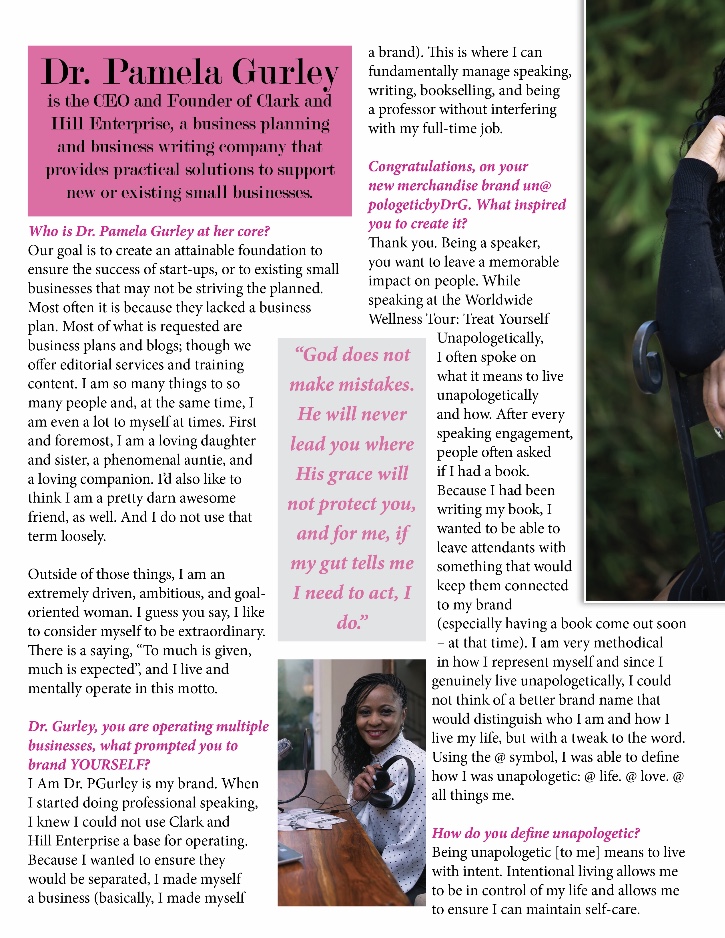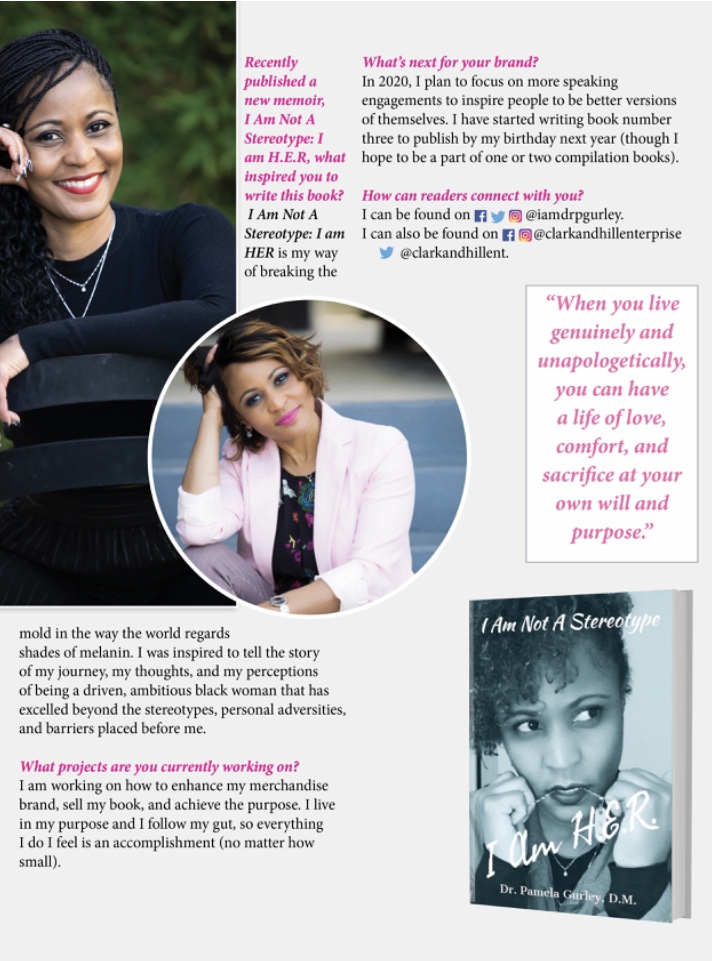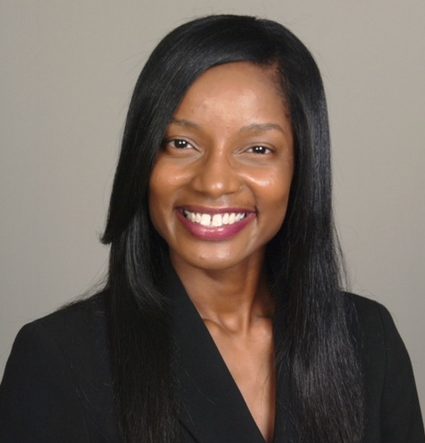 Ashley Little is The CEO/Founder of Ashley Little Enterprises, LLC, 4X Best Selling Author, Owner and Creator of Creative Broadcasting, Co-Founder and Owner of T.A.L.K Radio & TV Network, LLP.