Janice Freeman is a speaker, pastor, entrepreneur, coach, business owner, author, writer, mentor.
Ms. Freeman is a hard-working entrepreneur who regularly burns the midnight oil of achievement. Janice Freeman resides in Southern California with her three sons, Joshua, Brandon, and Marcus. In her spare time, she enjoys writing poignant, introspective poetry, and most recently, writing her astounding memoir. Janice Freeman is a great woman with a great heart dedicated and committed to the things she passionate about.
"Get Up And Win, Your Voice Has Volume."
What is the premise of your book?
I talk about the harrowing, near catastrophes, which tried to destroy my life and how I clung to God moment by moment, and I Got Up!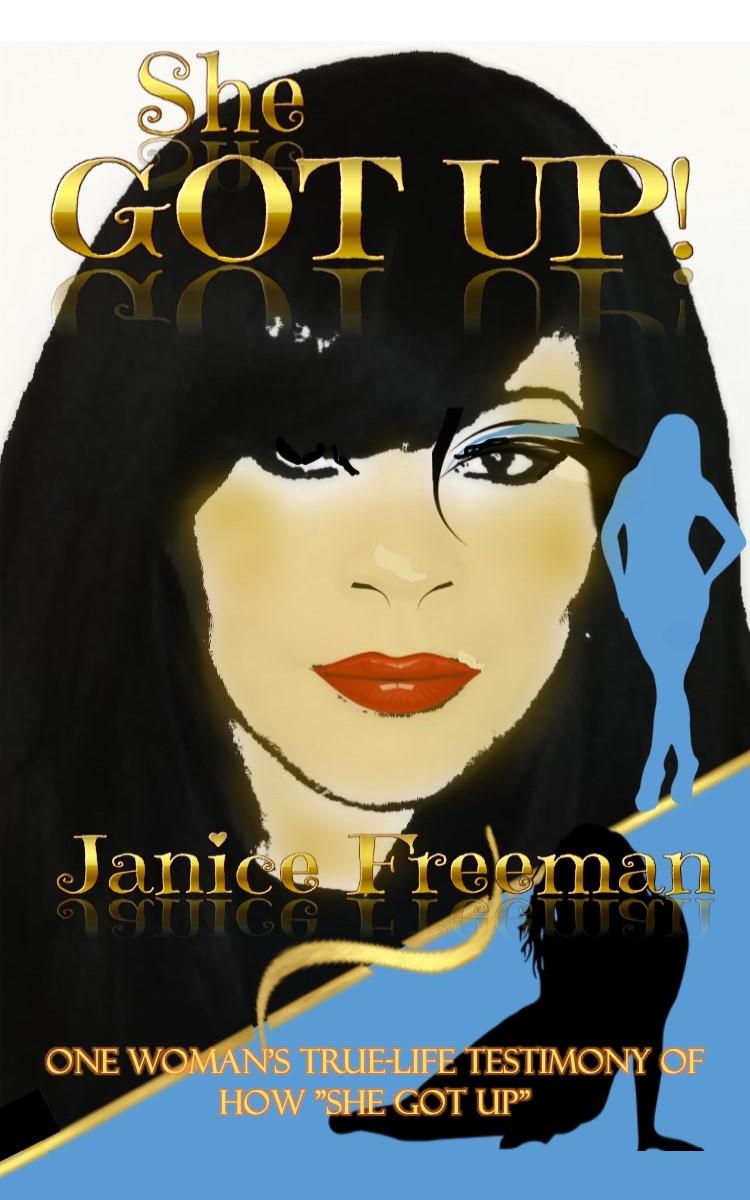 What motivated you to write it?
Obeying the voice of God. Saying, It's time to do the book.
Give three points, tips, or lessons from your book. 
1.Get up and win because it's not over for you!
You to Can Get Up! Stand strong and believe in yourself.

Love who you are.
What do you hope readers will gain from it? 
Speaking through the ink can fill your mind with incredible knowledge. I share my stories from my heart and pray for you. Whenever you fall, pray and get up with glory.
Website: shegotup.com 
Email: Shegotup3@gmail.com
FaceBook: shegotup
Instagram: shegotup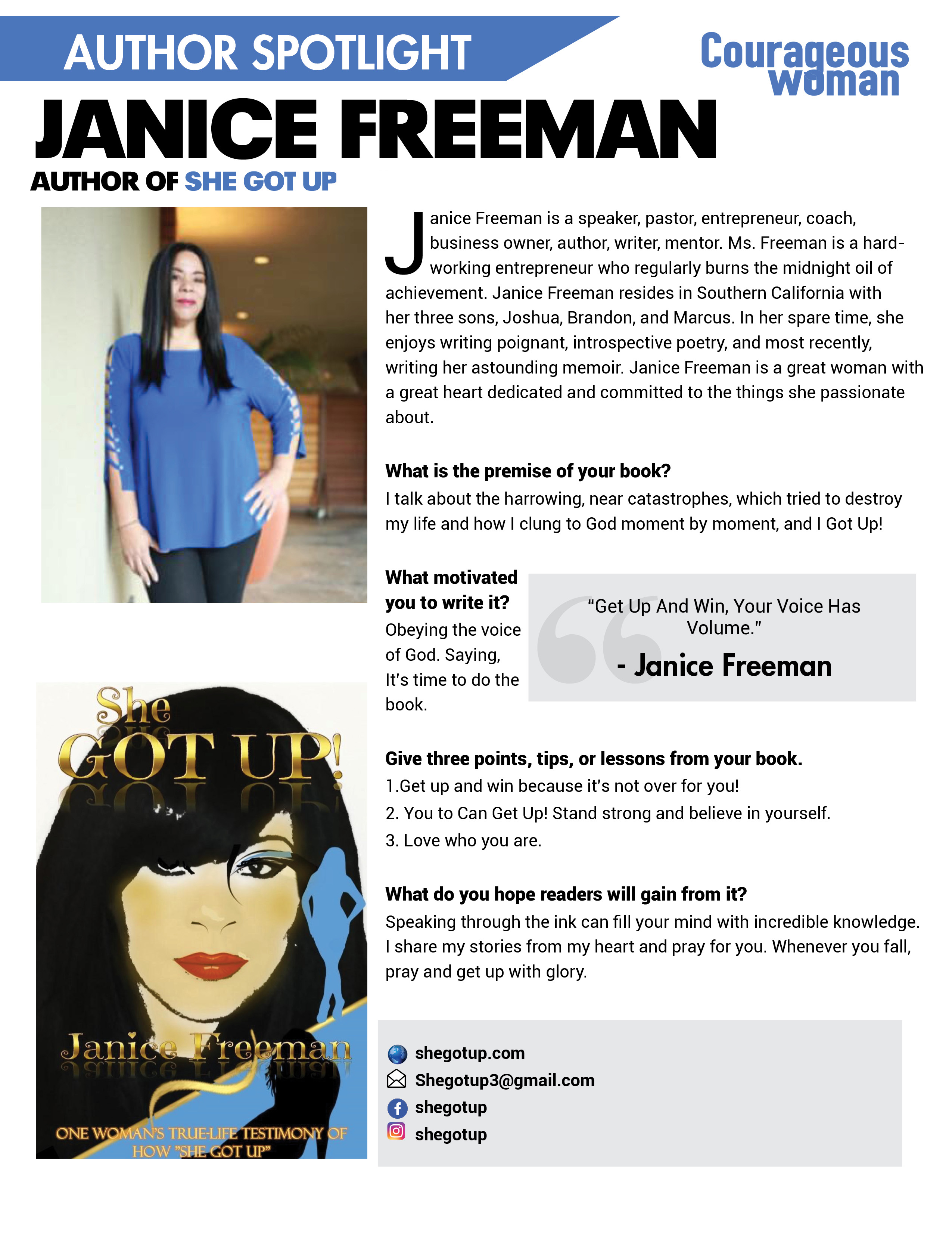 WANT TO GET FEATURED? Click here for details