Founder of The Ambitious Women Movement Shares How To Execute Your 'Queen Powers' and Live in Abundance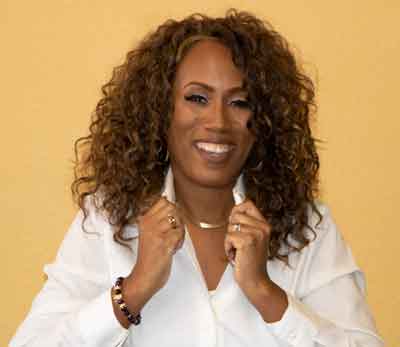 Kim Bullock-Hennix is a Lifestyle and Abundance Coach specializing in Abundant Mindset, Personal Development, and Spiritual Teaching. She is also a Transformational Speaker, Author, Founder of the Ambitious Women Movement.  
Kim serves the multitudes with her online community as a Women's Empowerment Leader, Mastermind Facilitator, Elevation Mindset Expert, Executive Producer, and Radio Show Host of Brown Suga Radio. 
We caught up with this busy, Courageous Woman for an interview to discuss the Ambitious Women Movement and her new book!
As a lifestyle coach and abundance coach, tell us how you help women through mindset challenges. 
I teach my clients how to step into their God-given destiny by dismissing the bankrupt mindset, uprooting a poverty mentality, and embracing royalty as part of their spiritual DNA!  
You are the founder and Advocate for the Ambitious Women Movement, tell us how the organization and how women can join. 
I started the Ambitious Women online community in Dec 2005 to support women in business, and allow them to collaborate, and empower them to become the best version of themselves.
Through complimentary online classes. Q&A Experts, and Abundance Prayer & Meditation teleconferences sessions Kim has grown her tribe to over 40K. You can join at  https://www.facebook.com/groups/kbhambitiouswomen 
"I want Ambitious Women to visualize they have a heavenly crown of honor on their head and wear it proudly."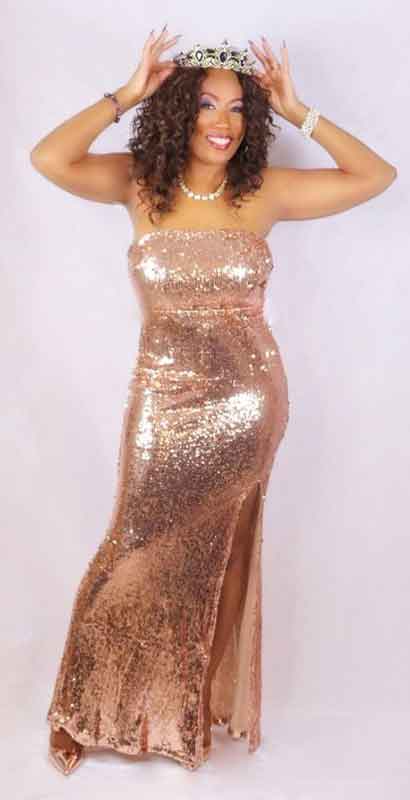 In your teachings, you speak about poverty and having a broke mentality. Why do you think many women continue this mindset and share 3 ways they can eliminate it. 
When God spoke to me about my assignment, as an Abundance Mindset Coach, He explained what I needed to accomplish here on earth. He told me His people were thinking too small. We often hear people say, 'They are doing way too much; she's trying to keep up with the Jones. She is living above her means". We seldom speak about those who are simply… not doing ENOUGH and living BENEATH their means. I became passionate about teaching women how to executive their power as Queen and speak the life of abundance they desire into existence. 
Here are 3 tips to help eliminate the Lack Mentality: 
In order to serve at a greater capacity, you must eliminate toxic relationships. Surround yourself with people who fuel your success and not contaminate it.  

Clear your mind each morning before you begin your day with deep breaths, prayer, and meditation to gain divine instructions from our Heavenly Father on how you can show up and serve powerfully. 

Use Wordpower NOT willpower to manifest a beautiful abundant lifestyle. Be mindful of what you speak and the words that you say on a consistent basis. They have the ability to transform your life when you speak with faith and declare your success. Using willpower will create self-doubt and frustration when you don't know the supernatural power you have within.  
What is offered in your coaching program?  
My strategic coaching provides the spiritual nutrients necessary to align with royal protocol, thrive supernaturally and eliminate the broke mentality. My signature program's "Lack to Luxury™" and "God Size Assignment™" has been a huge success impacting the lives of countless women worldwide. You will unlock your full potential to reach meaningful, important objectives to serve powerfully. I have an 8 or 12 week VIP One on One coaching program. To schedule your complimentary 60 min Abundance Breakthrough Session Visit: https://calendly.com/kimbullockhennix/60minbreakthroughsession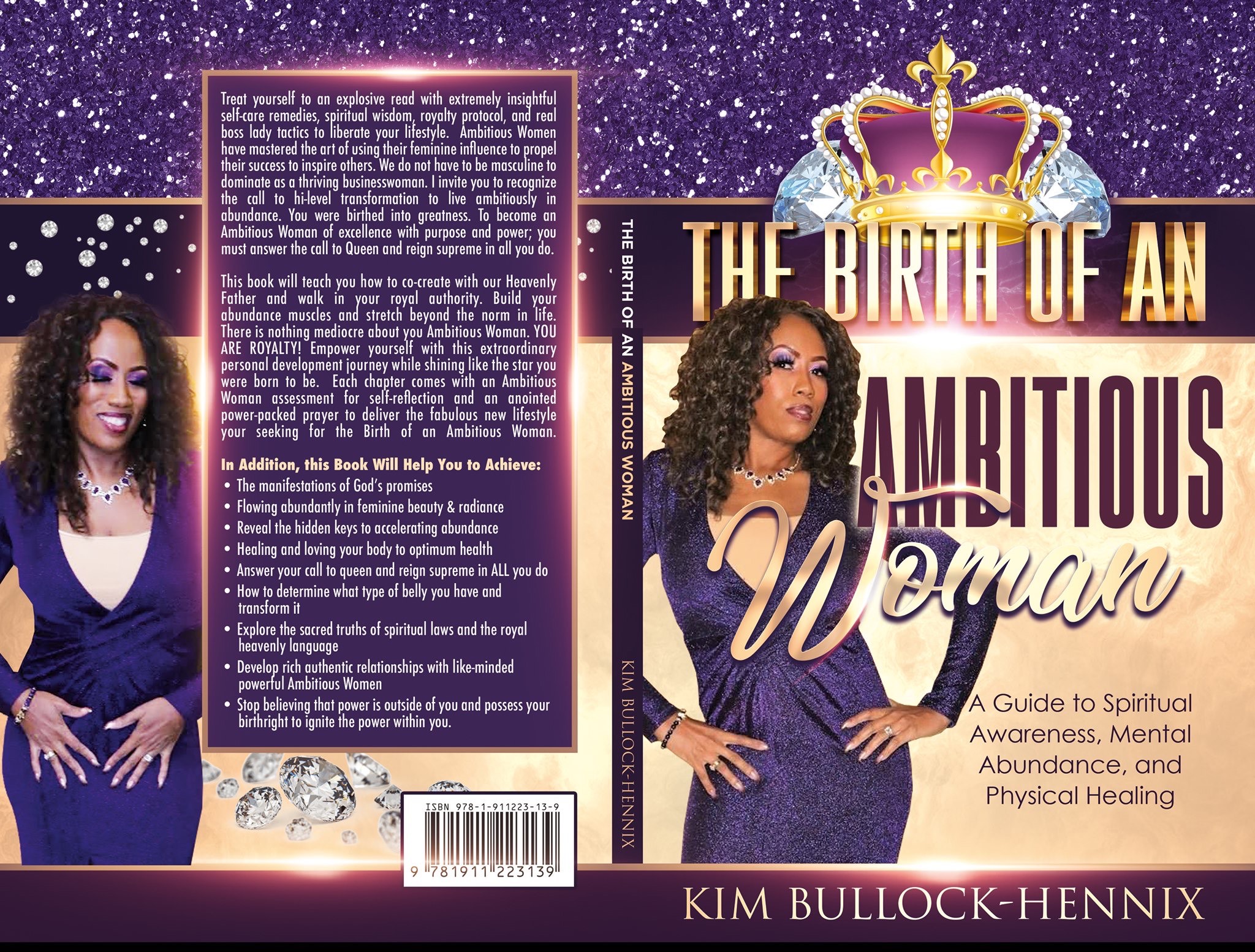 Tell us about your new book, The Birth of an Ambitious Woman; A Guide to Spiritual Awakening, Mental Abundance, and Physical Healing 
This book creates an incredible journey of self-discovery for women who desire more in life and don't want to settle for mediocracy. It's an explosive read with extremely insightful self-care remedies, spiritual alignment, royalty protocol, and abundant mindset shifts for Ambitious Women. The Birth of an Ambitious Woman is not solely pertaining to physical birth, although our natural birth is important.
Manifest God's promises 
·

Flow abundantly in feminine beauty and radiance 

·

Reveal the hidden keys to accelerating abundance 

·

Heal and love your body to optimum health 

·

Answer your call to Queen and reign supreme in ALL you do 

·

Determine what type of belly (stomach) you have and transform it 

·

Explore the sacred truths of spiritual laws and the royal heavenly language 

·

Develop rich authentic relationships with like-minded, Ambitious Women 

·

Stop believing that power is outside of you and take possession of your birthright to ignite the power within you 
What do you want readers to take away from reading this book? 
If you've lost your crown somewhere along the way The Birth of an Ambitious Woman will help you take your crown back, Queen.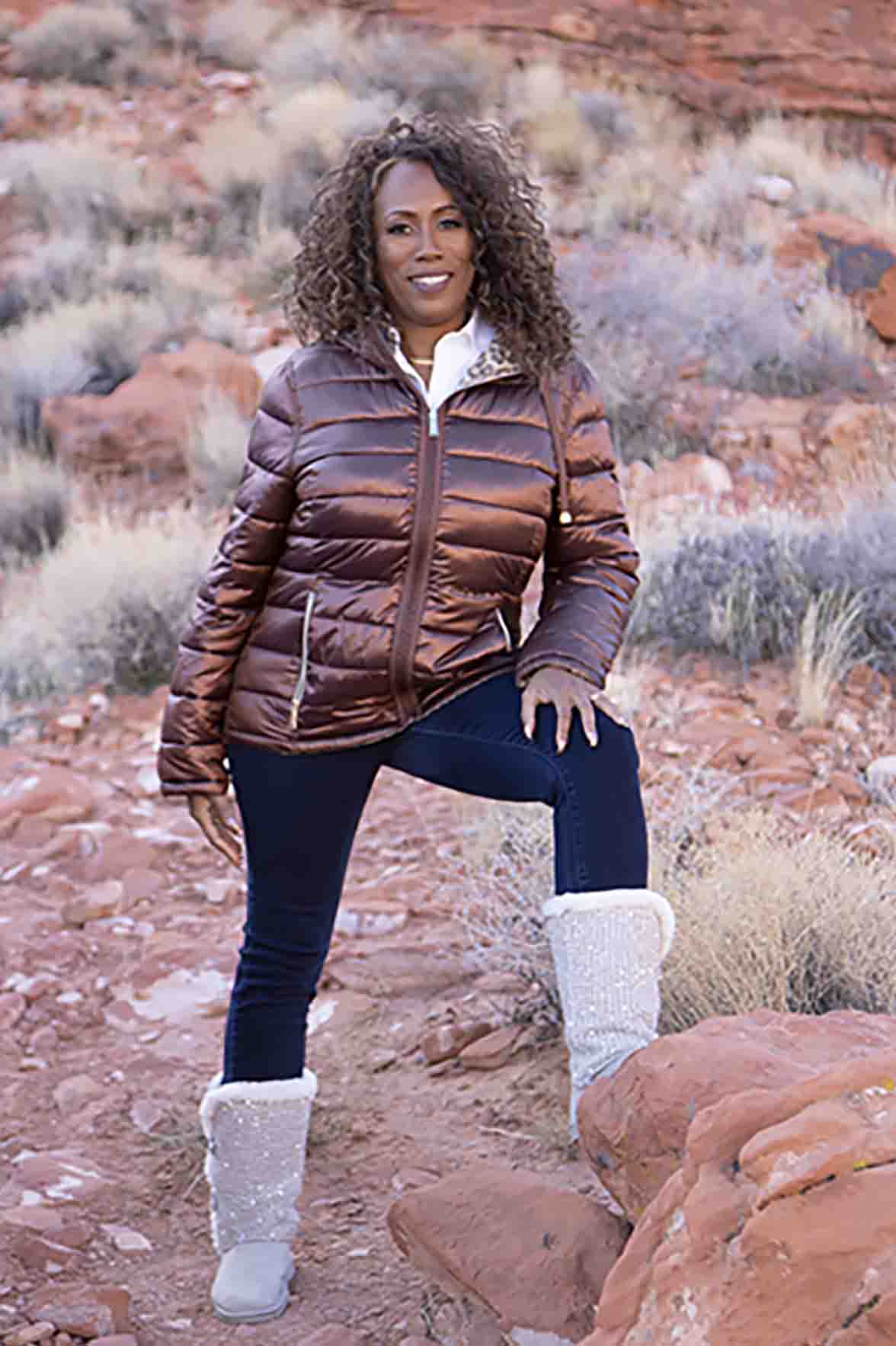 CONNECT WITH COACH KIM BULLOCK-HENNIX
Facebook FanPage: 
https://www.facebook.com/kimbullockhennix  
Instagram: 
https://www.instagram.com/kimbullockhennix 
Linked In: 
https://www.linkedin.com/in/kim-bullock-hennix-2b0596157 
YouTube: