Tonita Smith is a woman who wears many hats, first and foremost she is a Praying Woman of God.  Prayer is her first love language.  She is a mother, a wife, a grandmother, a nurse serving on active duty in the U.S. Army, an author, a real estate investor, landlord, boutique owner, mentor, and advocate of mental wellness.
Tell us about your business/products/services
I have several businesses, but the one that I consider my "baby," and most passionate about is my online boutique, "Fashion Remix."  The boutique specializes in positive statement apparel.  It includes purposeful t-shirts, sweatshirts, books, hats, and journals.  I designed a collection around my mental wellness platform, "God + Therapy."
What prompted you to start this business and focus on supporting women?
This business was birthed out of my love for fashion.  I love wearing comfortable clothing that makes a statement.  I believe that the shirt designs speak positive declarations and help to spread a positive message.  Each shirt is designed to be worn as a casual or dressy look.  I paired them with beautiful skirts, jeans, blazers, tennis shoes, flats, or heels. I love to empower women and wanted to give them a voice, and what better way to spread a positive message than with fashion.  The God + Therapy collection focuses on my journey of healing through my love for God and years of therapy.
What are some of the ways therapy has helped you?
Therapy has helped in so many areas of my personal growth.  It's helped me to gain healing and closure, starting with the loss of my mother at age 2 years old.  I never grieved my mother until age 35 because I never knew or remembered her because I was so young when she passed away.  Therapy also helped me  get through my first divorce from my children's father. Therapy has been instrumental in helping me to gain positive self-confidence, increased self-awareness, better decision-making, and coping skills.  I've  learned to confront whatever issues big or small head-on versus using avoidance or suppressing difficult situations.  I admit that this is possibly one of the greatest lessons achieved from therapy.  I continue to go to therapy and feel like everyone should give therapy a chance.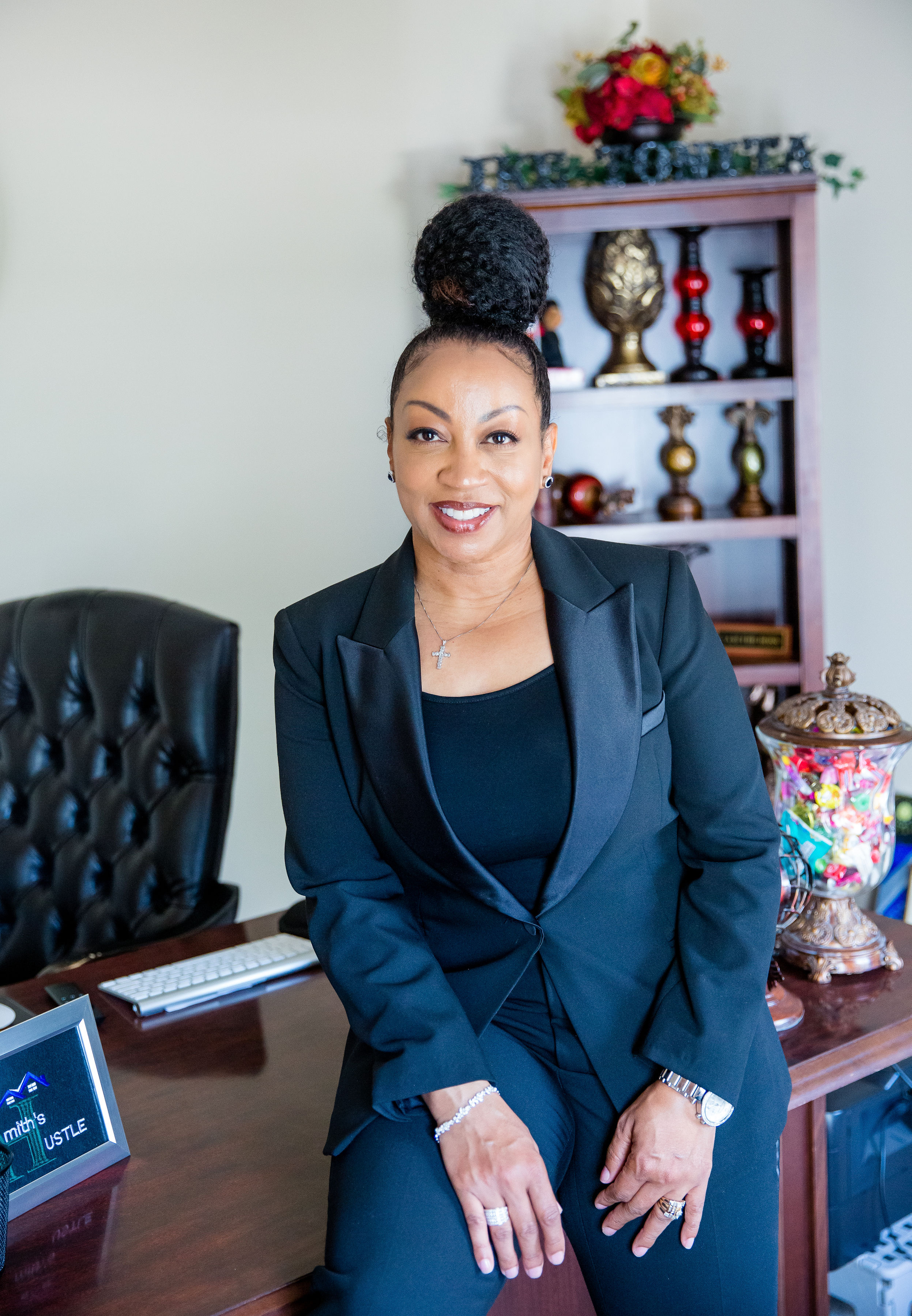 "You're at your best when you're healthy; spiritually, mentally, and physically."
Why do you think therapy is beneficial for individuals, women, marriage?
I feel that therapy is beneficial for everyone; no exclusions.  I feel that everyone is facing something currently in their lives or have faced some form of trauma at some point in their life.  Many people go through the motions but never really deal with the root of the issues that can later leave lasting scars on their life.  Therapy helps them to process what has happened so that they can move forward healthily.
What are some myths about therapy that you can help dispel based on your personal experience?
The biggest myth I want to dispel is that therapy is for the weak or "Crazy," people.  Also, you're going to have to take medications.  On the contrary, therapy is for anyone strong enough and honest enough to admit and recognize that they are having challenges that may require assistance.  Most therapists don't prescribe medications; however, if you need medications, they can refer you to a psychiatrist who can prescribe them as needed.
How has your faith empowered you to do the work you do?
I recall a very dark time in my life when I experienced a multitude of emotions that were extremely overwhelming to handle.  I was deeply depressed and was isolated from people.  I was assigned to South Korea for twelve months; no family, no friends, and I worked in a very high-stress work environment alone. I saw patients each day  and didn't realize the negative impact that the lack of human interactions could have on me.  It became extremely difficult and overwhelming for me.  Nobody knew that I was suffering in silence because speaking on the phone with people that couldn't see me made it very easy to hide.  If it wasn't for my supportive husband, family members, and church family that would text or call to check on me and pray for me, I don't know how I would've made it through.  It was also the therapy sessions coupled with my faith and prayer that gave me the strength to endure.
Tell us about your YouTube channel and what you hope people will gain from watching it?
I recently started a YouTube Channel, "All Things Mstonita," where I share my transparent journey about therapy.  I am open and honest about different topics, including the benefits of therapy, what to expect, how to select a great therapist and other topics.  I hope that women will be inspired and empowered by my story to find the strength and courage to seek God and Therapy to heal from whatever they may be facing in their life.
As an advocate for spreading the awareness of God + Therapy, what advice do you have for people who are seeking hope and change?
As an advocate of God + Therapy my advice to others would be to always seek God first, know that God has not forgotten about you and that there is nothing too big or too small for him to handle.  You can trust God and his power and still seek professional help.  It's okay to not be okay!  Therapy provides tools to help you navigate difficult situations.  When it comes to matters of the brain and matters of heart, therapy is a great resource.  Therapy should be as normal as going to the doctor for a sore throat or sprained ankle.  My best recommendation to others is to make sure self-care and mental wellness are a priority.
How can readers connect with you? 
Instagram: www.instagram.com/mstonita3
Boutique:  www.fashionremix2.com