"Trust God, Stay Humble and Do the Work"
As Told to Ladel Lewis
Photography by KSmithqos
Makeup: Chris Gees
Wardrobe Stylist: Monique Lauren Peters
Whether you know her as high school principal Regina "Piggy" Greer from the Steve Harvey Show, as sports agent Tasha 'Sojourner' Mack from the hit series The Game, or Cruella De Vil from the Disney movie Descendants, Wendy Raquel Robinson makes hard work look so easy while looking fabulous in the process. When asked her secret to youth and longevity, she asserts, "There is no secret, it's God. I love to laugh and live an active life." This seasoned multigenerational actress has been in the game over 25 years and counting.
"I wouldn't be where I am today if I didn't have a courageous moment early in my career. I had to muster the courage to discontinue touring with stage plays and being comfortable fully investing in auditioning for other types of roles. I had to become a courageous woman who was a resilient woman who is tenacious, passionate, purposeful, prayerful and not afraid to turn that "no" into an "on" and continue to keep pushing forward."
Following in the iconic footsteps of Phylicia Rashād and Debbie Allen, this Howard University alum takes pride in completing this very intense and competitive Fine Arts program that equipped her with the confidence and techniques to master her craft. But most importantly, it instilled within her the "give back mentality and having the courage to make a difference." That sparked the creation of The Amazing Grace Conservatory.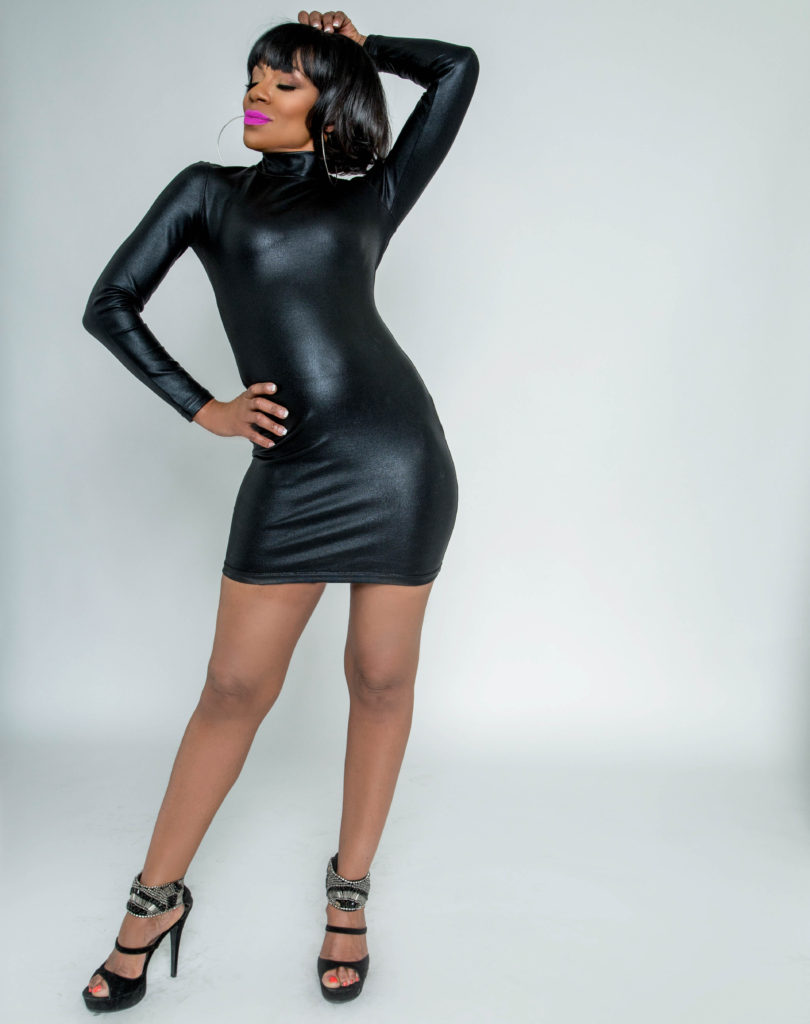 "My Greatest Accomplishment to Date"
Formerly known as "All God's Children," Robinson, who is both a partner and executive director, erected The Amazing Grace Conservatory in 1997. It was a call to action, and she humbly answered it. She states, "This was an opportunity where everything made sense. I plan the acting jobs that I take around the conservatory. This is my baby. Although my baby is grown, 21 years old, she is still finding herself." Amazing Grace Conservatory (AGC) is an NAACP Award-Winning program. This community-based non¬-profit, 501(c) 3 focuses on performing arts training in acting, voice, and dance for youth, ages five to eighteen. AGC is more than performing arts; they are a conduit for empowering young people and affecting change! Through socially relevant performances, AGC students are inspired to find their voice, express their creative abilities, and flourish as artists/scholars, significantly impacting themselves and their community.
"I don't know what kind of artist I would be if it wasn't for the conservatory. If it wasn't for AGC, I would be a little neurotic, self-serving, a little jaded and a little frustrated at a business that can count you out whenever it wants.
This is my greatest accomplishment to date just because what it does for my soul and for the thousands of youth we serve. I would not want to be a teenager right now. They have adult problems. Broken hearts, broken homes, and broken spirits. They come to A.G.C. and it's their safe haven. Their refuge. I'm blessed to be used as a vessel to assist these children."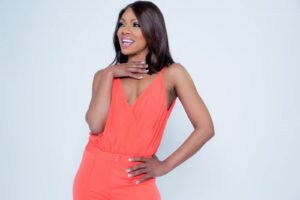 "We Are the Little Engine that Could"
"Grants, generous donations from various celebrities and entertainment executives, studios
and parents of participants keep the doors open and provide every resource that we need right here at their fingertips," Robinson states. "With a reputation of producing confident and creative young people, AGC has trained over 6,000 youth and some who have completed undergraduate studies at Yale, NYU/Tisch, Howard, Harvard, and Julliard, just to name a few. Some of their stellar alumni include: Ashton Sanders (Academy Award and Golden Globe recipient for Best Picture for Moonlight), Aldis Hodge (Screen Actors' Guild recipient for Outstanding Performance by a Cast for Hidden Figures), Issa Rae (NAACP Image Award nominee and Golden Globe nominee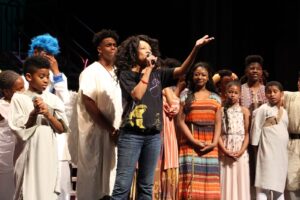 for Best Performance by an Actress in a Television Series – Musical or Comedy for Insecure, and Elle Varner (Grammy-nominated recording artist), Xosha Roquemore (The Mindy Project), and Rhyon Nicole Brown (Lifetime's Surviving Compton). I'm ecstatic! We are making magic in Los Angeles. I am confident that we will be around for a very long time."
See the full issue