LYNDA JOICE is a
Playwright, Youth Leader, Author, And Advocate Against Bullying.
Lynda Joice is an atmosphere changer. Her name means beautiful joy. She is a gift that does not mind giving. When she enters the room, her confidence, and unique purple hair demand notice.  She is a radiant, seasoned, magnetic woman. Her smile is captivating. Most young people have attached to her quickly by her healthy sense of humor. Plus, they quickly feel the genuine motherly love and so many call her "mom" across the board. But she has only given birth to two children. Lynda has wooed many audiences with her transparency that she often wears like a glove. Ms. Lynda is a playwright, youth leader, published author, and advocate against bullying. Her purpose is to share her life lessons and empower others to step out of their boxes to empower others.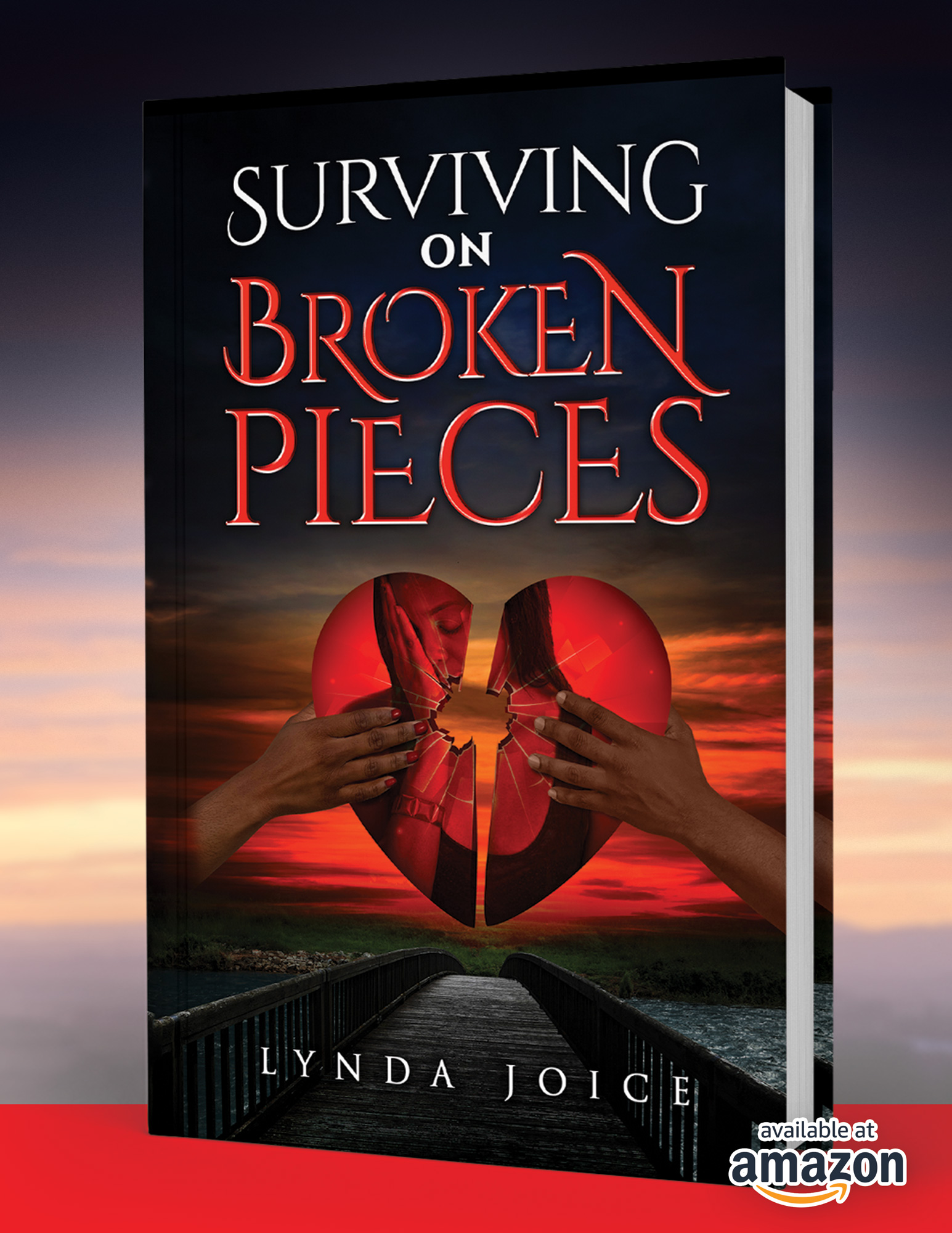 What is the premise of your book, Surviving on Broken Pieces?
To use my life to teach and show others to be resilient. I want to send the message that life can be difficult. But to endure regardless of pitfalls and challenges. Keep persevering. It gets hard sometimes. Never give up. Keep going. Know that there is a God that loves and that He is a keeper. 
What motivated you to write this story?
I was motivated because the Lord led me to help heal the brokenness inside me. Then telling my story was going to help heal others. It gives them the knowledge that it is okay not to be okay but to get the spiritual, mental, and emotional fixed inside.
Were there any challenges in the writing process? 
There were many distractions to keep from finishing the book. I kept having to deal with life's ups and downs. I lost my house, had surgery, and fell twice, all within a close timeframe of each other.
What do you want people to gain from reading it?
When individuals read my memoir, my biggest desire is that it speaks to any situation in their lives they feel defeat. That my project will inspire, encourage and give them hope to become their best. To be empowered never stop growing and fight for the life that belongs to them.
Share an excerpt from your book.
Being promiscuous will catch up with you one way or the other; trust me. And usually, when it catches you, the hayride was not worth the basket of fun. To this day, I cannot explain when this attack on my body festered. I'm not even sure who I lost my virginity to. There were a few important things in my past that I've forgotten, and I wasn't sure why. On my first pre-natal exam, my GYN doctor informed me that I had contracted a virus that would be fatal to my baby's delivery. So for the safety of my child, I would be scheduled for a C-section. That meant cutting me open and subjected me to major surgery. I had never had major surgery before in my life. So, for months I was terrified of the what-ifs. I prayed that the condition would not hurt my baby and for this monster to go away. 
Where is your book available?
Surviving on Broken Pieces is available in print and digital on Amazon.
Want to be on the cover of AUTHOR'S WHO LAUNCH? CLICK HERE