The Courageous Woman Educational Forum is new. There will be new courses and different instructors each month!
REGISTRATION FORM BELOW
Interested in teaching a class? Click here
CHECK OUT THS MONTHS COURSES
COURSE: HOW TO RAISE YOUR EMOTIONAL INTELLIGENCE SCORE
TOPIC: Emotional Intelligence
COURSE DESCRIPTION
This course will teach what Emotional Intelligence is and how it shows up in life. Participants will be asked to apply what they are learning to begin to make shifts immediately to all areas of life and career to build sought after skills by employers, especially in today's high-stress climate.
KEY POINTS TO BE COVERED
Emotional Intelligence is a highly sought after skill by employers and in life.

The four Emotional Intelligence domains.

3 Emotional Intelligence Secrets.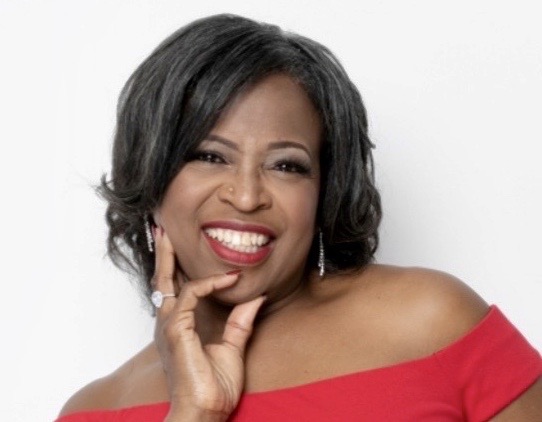 ABOUT THE INSTRUCTOR
Staci A. Smith. She has used what she's learned from spending over three decades in management and leadership in the corporate sector, the start-up world and in schools, to recognize talent in individuals. As a new mom, Staci got the news that her kidneys were failing. While she was on disability, she went back to school to become a teacher. Her kidney failure resulted in her receiving the miraculous gift of organ donation. The details of her story are in an anthology called "Courageous Women Finding Strength During Their Storm".
She held a desire to be a business owner in her heart and experienced the frustration, disappointment, and shame of being stuck in "failure to launch" mode. Her personal experience with coaching and Emotional Intelligence combined with her individualized H.O.P.E. approach will Empower the Entrepreneur Within. Today, she is a Reinvention Strategist and Digital Coach who empowers teachers, public service providers, and aspiring business owners to re-imagine life on their terms.
Register below for Staci A. Smith's Course
10:00 – 10:30 am EST
_________________________________________________________________________________
 Course: HOW TO AVOID THE PRODUCTIVITY TRAP
Topic: Time Management and Productivity
COURSE DESCRIPTION
The truth is that many people sabotage themselves when it comes to being productive. They waste time without even thinking about it and then wonder how they'll ever be successful with the limitations given to them. However, many find themselves unsure of the next steps especially during a pandemic; therefore, time management productivity is necessary.
KEY POINTS TO BE COVERED
Discovering Time Sucks in Your Life and Finding More Time for What's Important

How to Organize Your Day, Week and Month More Effectively




Improving Your Focus and Productivity, So You Can Manage Your Time Better




Recognizing and Halting Your Procrastination Habits and Pattern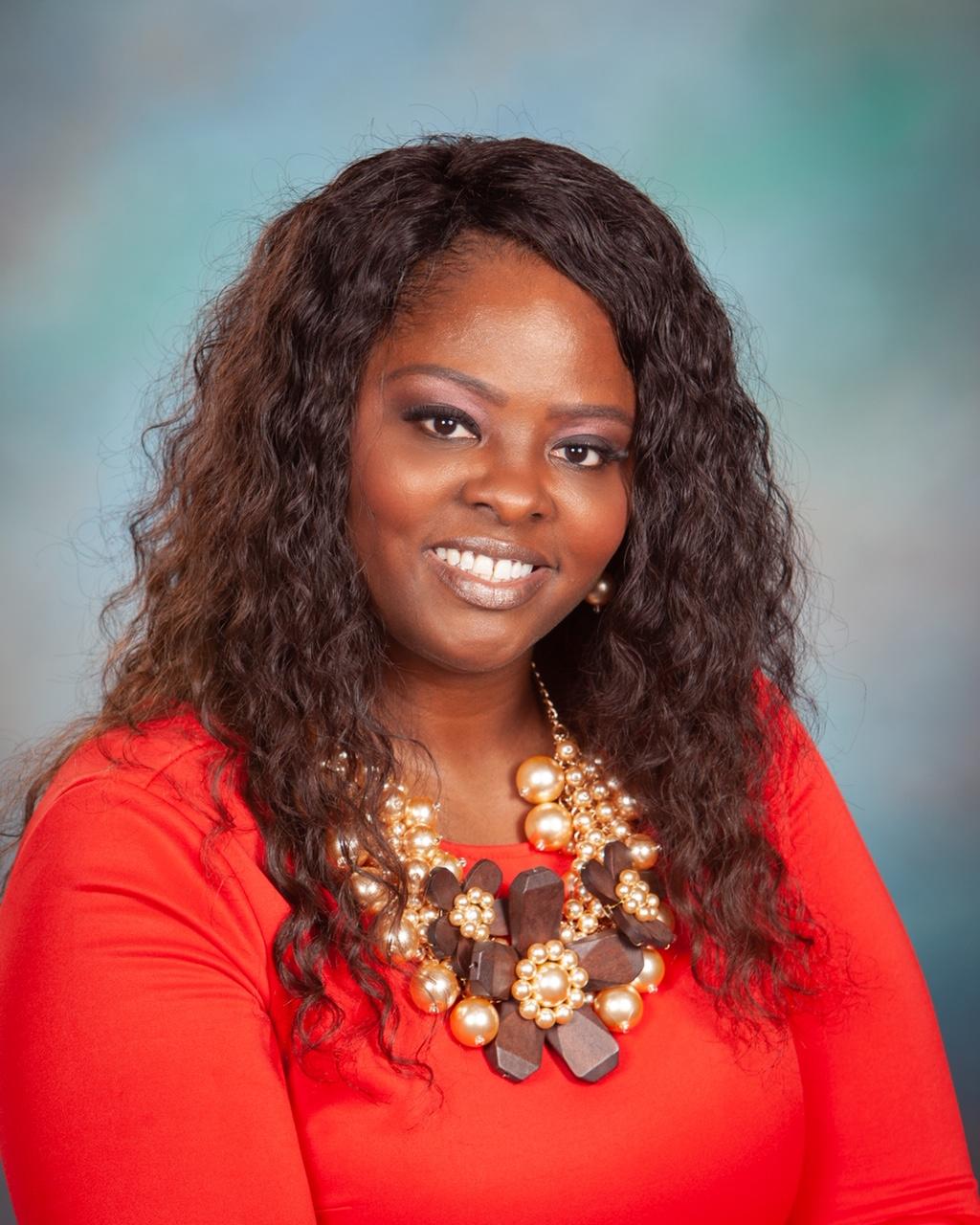 ABOUT THE INSTRUCTOR
DeAndrea Fleming is a sought-after trainer and educator, who inspires women and girls to be their authentic best version of themselves. Through her own life experiences and passion to ensure the voices of women are heard; she educates, promotes, and inspires women through coaching, public speaking, and community advocacy. DeAndrea believes that when those closest to the pain are closest to the power, true transformation will take place in our communities and nation.
DeAndrea Fleming aka "Andi Rose" is the CEO/ founder of educational coaching and consulting company, Mark of Resilience, where her focus is specifically aligned around culturally competent and gender-responsive development.

Register below for DeAndrea's  Fleming's Course
10:35 – 11:05 am EST
___________________________________________________________________________________________
Course: BOSS UP WITH A BESTSELLER
Topic: How to Become An Amazon Bestselling Author
COURSE DESCRIPTION
A course for writers, indie authors & publishers
A course to help published books move to amazon bestsellers list long term vs. an hour or day to get the bestseller status.
KEY POINTS TO BE COVERED
A course for writers, indie authors & publishers
A course to help published books move to amazon bestsellers list long term vs. an hour or day to get the bestseller status.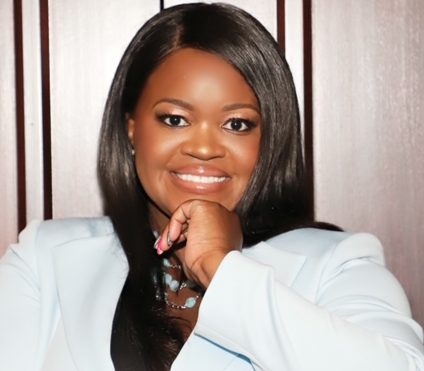 ABOUT THE INSTRUCTOR
Ayanna Mills Gallow, M.B.A, is a Literary Strategist that Maximizes Success. Demonstratively known as a production leader and strategic marketer in the corporate world, she now has the same reputation in the publishing industry as she applies key principals to have an unmatched proven track record.
Ayanna is also an Evangelist and a #1Best Selling Author of Non-fiction Transformational books. As a first-year author, she wrote and compiled 10 bestselling books in 10 months. Ayanna's books are not just bestselling in the United States, where she lives, but also in the United Kingdom, Canada, France, and India. Recently, Ayanna's break out novel, God & Hip Hop: 21 Day Biblical Devotional Inspired by Hip Hop, landed on the charts in Italy and Brazil.
Ayanna is the CEO of Thanx-A-Mills, LLC, a company she developed for book publishing and self-publishing consultations. Ayanna uses her strong literary skills as a facilitator at Authors Millionaire Mindset where she teaches students to achieve immediate results. Ayanna can be found at https://thanxamills.com/ and ceo@thanxamills.com.
"Don't focus on the problem and complain; Focus on the solution and implement the strategy to get the results." AMG
Register below for Ayanna Mills Gallow's course
11:10 – 11:40 am EST
__________________________________________________________________________________________________
Course: HOW YOU CAN SAVE A LIFE: SUDDEN CARDIAC ARREST
TOPIC: Sudden Cardiac Arrest (causes & risk factors), Cardiopulmonary resuscitation (CPR), Automated External Defibrillator (AED)
COURSE DESCRIPTION
Heart Attack or Sudden Cardiac Arrest: How Are They Different? People often use these terms interchangeably, but they are not synonyms. This course will define the difference between heart attack and sudden cardiac arrest (SCA), explore what happens and action required if you are face-to-face with an SCA victim.
KEY POINTS TO BE COVERED
Difference between sudden cardiac arrest and heart disease.

Heart conditions/factors that can lead to sudden cardiac arrest

Importance on learning how to administer CPR

Importance on learning how to use an AED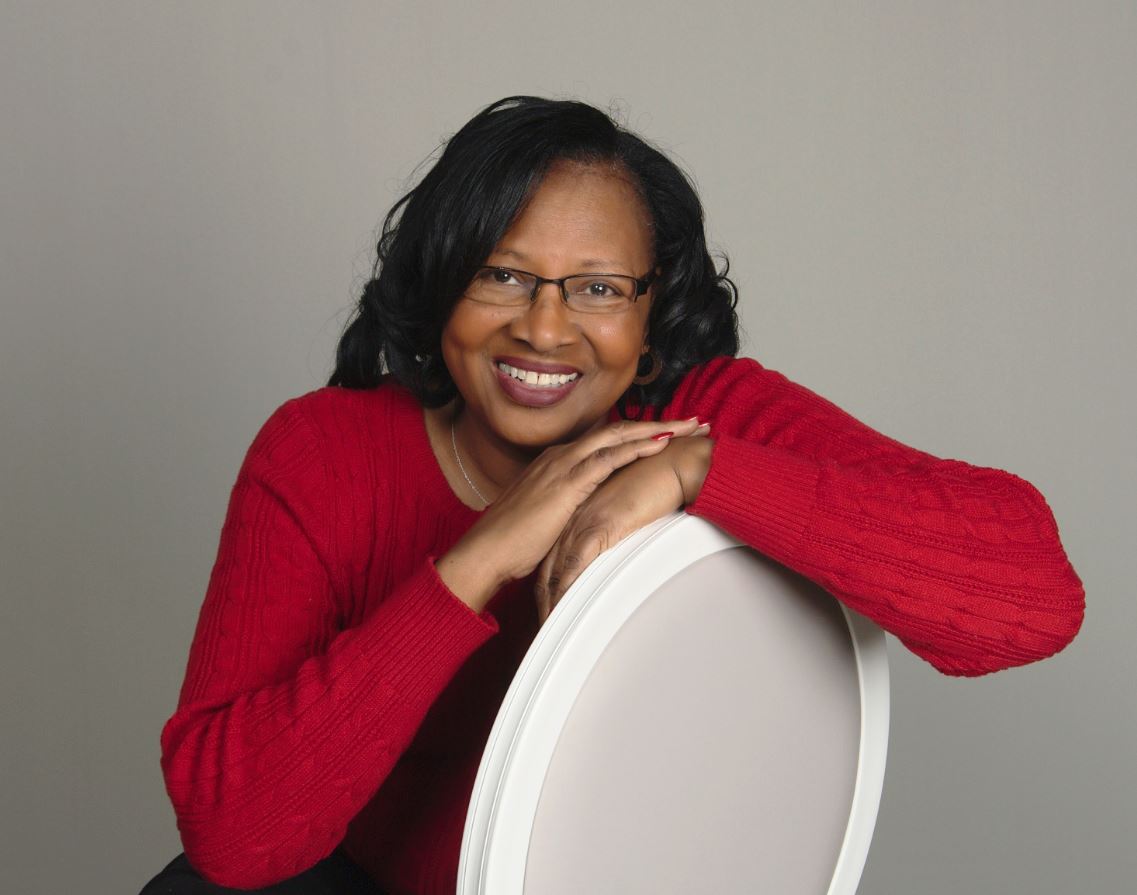 ABOUT THE INSTRUCTOR
Dr. BRENDA BROWN: On August 14, 2016, Dr. Brenda Brown, was training for the CRIM 10-Mile Walk Road Race when she collapsed from Sudden Cardiac Arrest (SCA). She was resuscitated by fellow CRIM's walkers and an AED. Dr. Brown was transported to Hurley Medical Center and later airlifted to the University of Michigan Ann Arbor. Dr. Brown's survival of such a horrific event was nothing but the grace and mercy of God. After surviving death, she has made it her mission to raise awareness of this hidden, and often deadly, heart condition to all that will listen. The release of her book in 2019, The Day I Forgot But Will Always Remember: Living with Sudden Cardiac Arrest is a story shared among thousands of people who suffer from SCA every day, according to the Sudden Cardiac Arrest Foundation.
Register below for Brenda Brown's Course
11:45 am – 12:15 pm EST
_________________________________________________________________________________
Course: CREATE & PLATE
TOPIC: Elote Corn Made Easy
COURSE DESCRIPTION
Culinary Kisses presents the "Create & Plate" series. These are live, virtual, interactive cooking classes that offer a new and exciting way to learn how to cook. You're in your kitchen, and Chef Angela-Michelle is on your smart device guiding you every step of the way. The menu includes: Mangoed French Toast with Hot Honey Syrup, Chicken Provolone with Sun-dried Tomato Marinara topped with an Arugula Salad and Lemon Basil Vinaigrette, and a Moroccan Meal of Ras-el Hanout Salmon and Tfaya Couscous. Instructor: Chef Angela-Michelle.
KEY POINTS TO BE COVERED
Knife skills lesson

Options for seasoning food

Instructions on how to prepare a quick corn dish with loads of flavor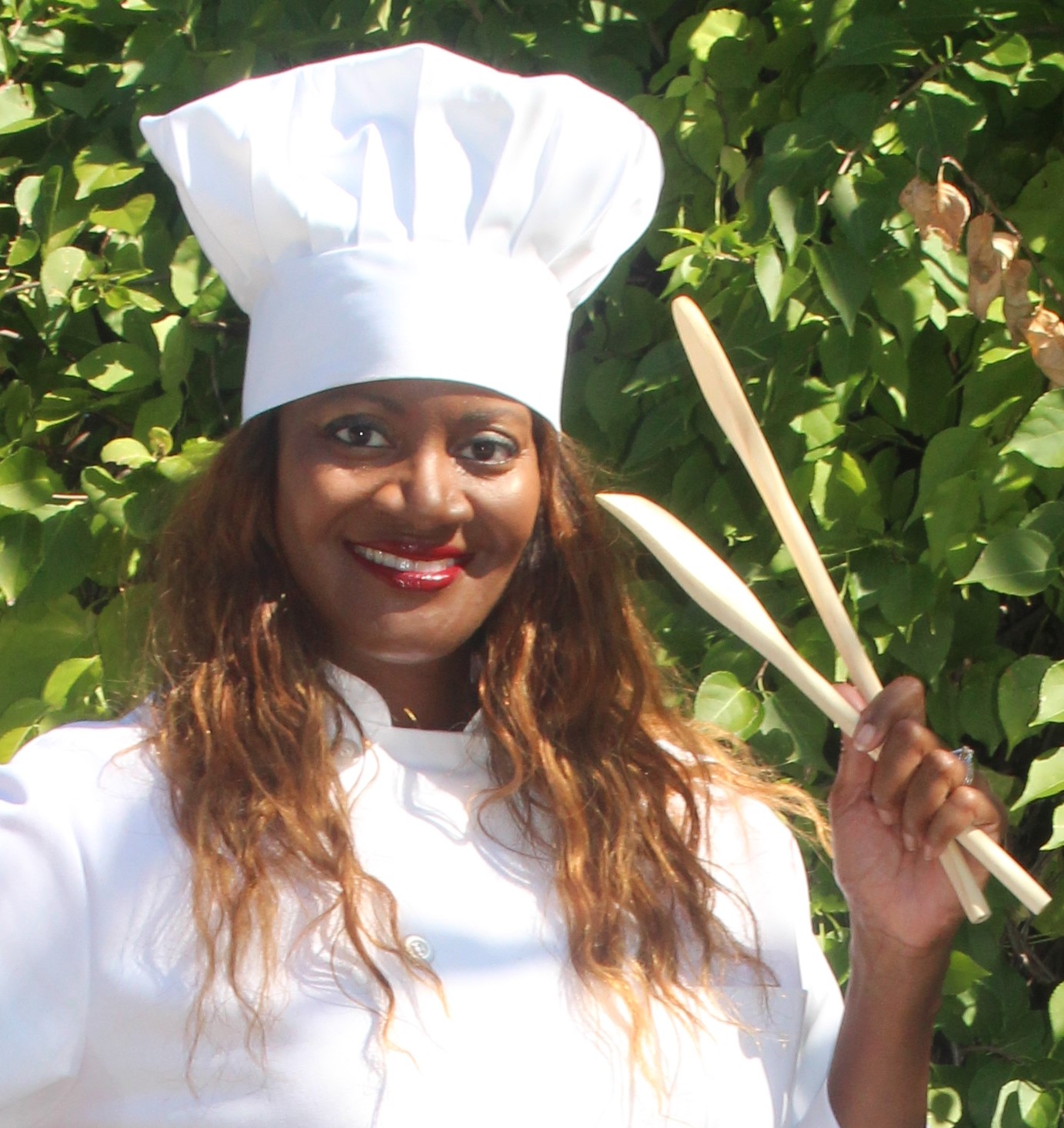 ABOUT THE INSTRUCTOR
Culinary Kisses is your one-stop-shop for all things food, owned and operated by Chef Angela-Michelle. She's an international culinary expert who inspires the world to shop, cook, eat, and live well. She's also the daughter of a professional cook and an appraised chef. This accomplished cookbook author, culinary curriculum writer, and the cooking instructor is a runway model turned chef who loves what she does and loves sharing the endless possibilities of delicious culinary creations with you.
Register for below for Chef Angela-Michelle's course
12:20 – 12:50 pm EST
______________________________________________________________________________
COURSE – HOW TO FINISH WHAT YOU START: BREAKING PROCRASTINATION
TOPIC: How to Break Procrastination
COURSE DESCRIPTION
How to break procrastination will show you the various ways in which each person procrastinates and why we do it and what are some of the things that you can do to stop yourself from putting things off that you need to take care of.
KEY POINTS TO BE COVERED
Look at how you set your goals and self-management in

Identify whether your procrastination is actually bouts of depression

How to stop being your own distraction

Learn how to safeguard your environment to complete needed tasks

Review your why for it to be done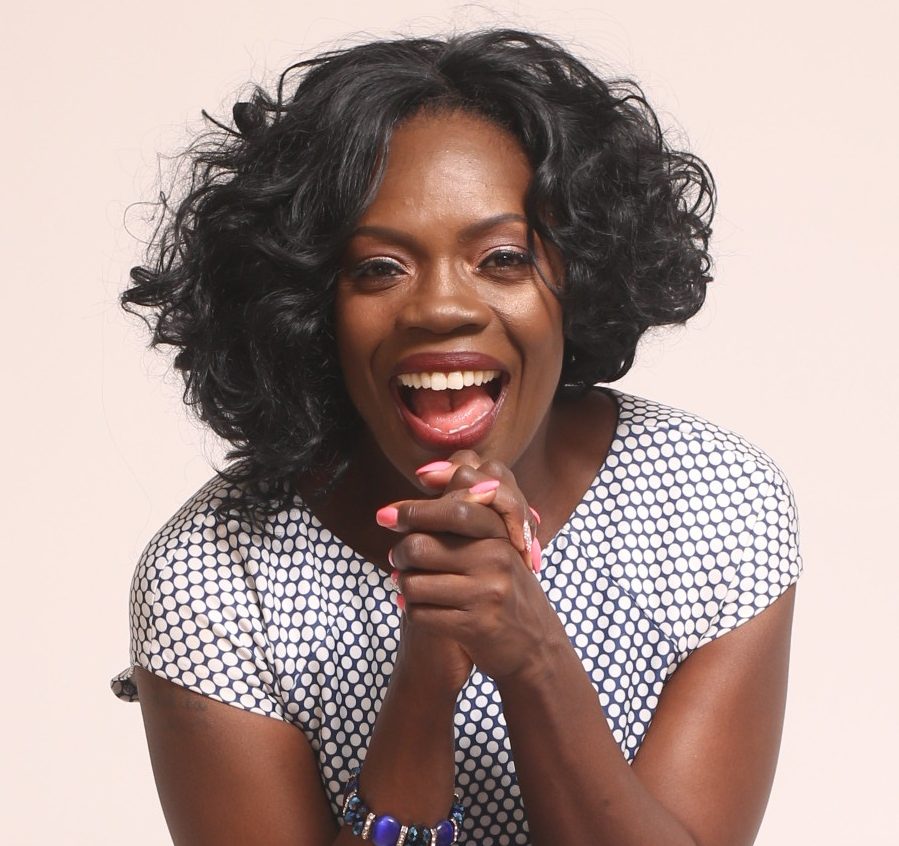 ABOUT THE INSTRUCTOR
Dr. LaKita D. Long is Founder and the Executive Director of Inspiring You! Ministries, Inc. a Public Charity Non-Profit that has Counseling Center, Program Initiatives such as Mental Health in the Church (MHIC) and YouthTalkOut. She uses community connections to bridge gaps with churches and create collaborations.
Register below for Dr. LaKita D. Long's course
12:55 – 1:25 pm EST
_____________________________________________________________________________________________
Course: HOW TO WRITE A COMPELLING CHAPTER FOR AN ANTHOLOGY
TOPIC: How to keep readers interested in your story
COURSE DESCRIPTION
If you are considering contributing to an anthology, but not sure where to start, this course will teach you the key elements to writing a great chapter. The course will show you how to captivate your reader from the start, how to keep their interest, and close with a bang to leave them wanting to read more!
KEY POINTS TO BE COVERED
The key elements to make your chapter great.

How to open your story to captivate your reader.

How to stay on course and keep your reader's interest.

How to close your story to leave your reader wanting to know more about you and your full book!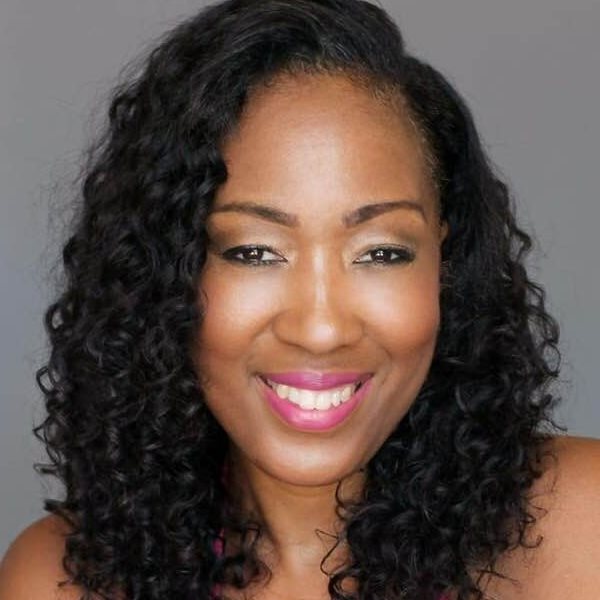 ABOUT THE INSTRUCTOR
Telishia Berry is the Publisher of Courageous Woman Magazine and several books. She is an author, speaker, and playwright. She has published nearly 100 Courageous Woman cover stories, including Vanessa Bell Calloway, Wendy, Raquel Robinson, Vikki Winans, Jody Watley, and more. She has published over 130 women in anthologies and enjoys helping women write their stories and promote their products. She is the recipient of numerous awards including the WIP Award (Women in Power), Phenomenal Woman Award, Resolution Award, Publishing Excellence Award, and Best Media Platform Award.
Register below for Telishia's  Berry's Course
1:30 – 2:00 pm EST
_____________________________________________________________________________________________________
Register now to get access to the courses
FOLLOW US