FOR IMMEDIATE RELEASE CONTACT INFORMATION
10/12/2019 Peachanda DuBose
(336)-918-0267
AWARD WINNING PLAYWRIGHT MAKES HISTORY
Playwright and director, Peachanda DuBose will become the first playwright to land a residency at the historic Hudson Theatre in Hollywood,
California
Beginning January 2020. Peachanda DuBose embarks on her latest landmark, a residency which will feature an arsenal of forthcoming productions, including her first mystery drama "Same Stranger", which will premiere Monday, January 6, 2019, and show each Monday night thereafter on the "Hudson Guild" stage.
As a multiple award winning writer,  Peachanda DuBose has built a solid audience that gravitates to her stellar pieces of work. DuBose delves into relevant issues that cross all barriers, ethnicities, and various perspectives. In 2009, DuBose wrote her first play titled Surrender, which is a spellbinding story about a former drug dealer, and his road to redemption. Since her initial love affair is with the stage, DuBose has written, directed, and self produced over 15 productions, including the notable musical, FERGUSON.
FERGUSON The Musical has garnered three NAACP Theatre Award Nominations, with one win for "BEST CHOREOGRAPHY," also two Stiletto Awards, by the National Association of Women in the Arts who awarded FERGUSON The Musical, for Best Playwright and Best Musical, all in 2018. DuBose most recent production VERACITY (A revolutionary tale of common struggle, in modern day life), recently closed out September 26, 2019 after a hugely successful month long run. VERACITY was referred to as simply "life changing" and "brilliant."DuBose has won 17 Awards for her writing, and has been nominated for 16.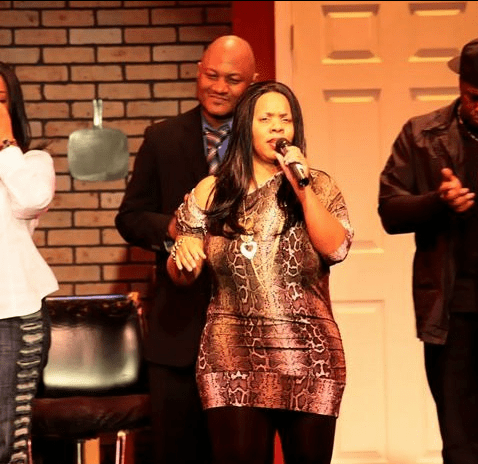 DuBose is a playwright, screenwriter, former hairstylist, author, director, poet, humanitarian, and producer, who has had much success in each field. DuBose was born in Wilmington Delaware, and grew up in Norfolk, Virginia. In 1994, DuBose attended Norfolk State University, pursuing studies in business management. DuBose earned a degree in cosmetic studies, from Star Tech Institute of Newark Delaware, in 1995.
In 2007, DuBose released her first volume of poetry Reflections of Me, self distributing it independently in North Carolina. DuBose is the founder and creator of three award brands: The Peach Theatre Awards Cruise, The Mayan Industry Awards , and The Pioneer Awards. Peachanda DuBose is also the founder and CEO of her own production company, Mayan Productions LLC since 2010.
Tickets for Peachanda DuBose's residency at The Hudson Theatre go on sale, November 15, 2019 on mayan.Ticketbud.com/residency (Search bar: Same Stranger).