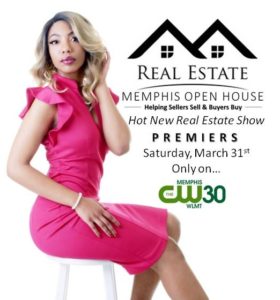 By Telishia Berry
 Model and TV Host, Brianna Elise says she is a normal 19-year-old college student, but I beg to differ. This driven young woman is making big, courageous moves. In addition to pursuing a B.S in chemical engineering, she is the host of the new real estate show "Memphis Open House" which airs on CW30 in Memphis, Tennessee. She is also gearing up to film the 2nd season of 901 Jams – a music video show featuring unsigned talent. And that's not all, Brianna Elise is writing her first book and studying for her real estate license.  We caught up with Brianna to share her story on pursuing her dreams.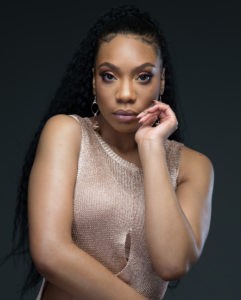 What motivates you to do the work you do?
BE: Of course, my friends and family motivate me but, my biggest motivation must be the idea of me positioning myself to give back. I'm very passionate about people in general and have a special place in my heart for those who struggle with whatever demons they're struggling with. My heart breaks to see homeless people sleeping on the streets with no money, food or family among other things. I work so hard to achieve my goals not only to be able to support myself but so that I can bless others who are in need.
CW: How do you juggle such a hectic career while being a college student?
BE: There's no secret to balancing all the things I have going on and it's not an easy task. It's very difficult and can be extremely stressful at times. But, prayer and knowing how to prioritize the most important to the least helps me to balance things out. I also know when to shut it down and have some fun. 
CW: What is one of the most courageous things you've done in your career?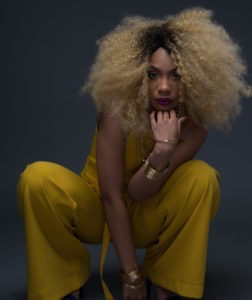 BE: The most courageous thing I've done was, I took the first step and stepped out on faith to pursue my dreams of becoming a model when all the odds were against me. I was young with no experience and I knew that putting myself out there meant the world would be judging everything about me from the way I look to everything I do and say. I knew I'd face rejection and be told "no".
I knew that every imperfection that made me, would be pointed out on many occasions but despite my fear, I stepped out on faith and gave it my all.
CW: What is your definition of a courageous woman?
BE: My definition of a courageous woman is a woman who goes after her dreams no matter what obstacles she faces. She doesn't allow adversities to deter her from achieving her goals. A courageous woman is honest with herself and doesn't let the world define her. She keeps her priorities straight and operates with grace, morals, and ethics. She does the right thing when nobody's looking and doesn't expect a pat on the back for doing what's right.
Connect with Brianna Elise
instagram and Facebook @briannaelisechristian or on twitter @briannaelise
See the full issue
Order This issue