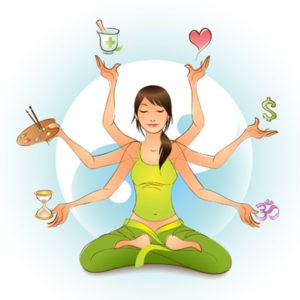 Evolutions of Balance
by Maria Lucia Safi
An associate of mine complained about women who are "making excuses" about losing weight after childbirth. Multiple people chimed in saying some intelligent words and others made insulting remarks.
My response to him, to readers and all of the struggling folks out there:
Healthy lives are evolutions of balance, and it is our duty to provide healthy lives for ourselves, our partners and our family!
This "issue" goes much deeper than the physical weight gain during or post pregnancy. If the responsibility is continually put on women to be the main provider for children and men want women to be thin; then I suppose they should take on more responsibility themselves.
They can encourage women in many ways. For example, they can exercise with them instead of being so critical and should always show daily care for their children as much as their wife. Men can also help by preparing plenty of healthy meals for mother and child instead of putting it all on her and saying hurtful things.
Family structures should be treasured and held with the utmost importance. Children need to see two parents who are loving and affectionate, who help each other cook, clean and workout together. They also need parents who guide them and teach them. If all is well with Mom & Dad, then the children are content.
The most gentleman will consider his lady's work in her career, at her job and her domestic responsibilities. It is also important to note that a successful woman will hold her partner accountable and require just as much from him as he requires from her. Loving couples will gladly offer each other help and support regularly. Both partners will love each other regardless of body type; they should choose to do things for each other's benefit naturally. Life is hard enough for all of us, and everyone needs support. Love and respect is key.
Write it down. Repeat it. Most importantly LIVE IT!  IT IS MY DUTY TO PROVIDE A HEALTHY LIFE FOR MYSELF, MY PARTNER AND MY CHILDREN! '
I'm one of those people who think that a thin look or thick look is beautiful; however, there can be health risks for both. Our culture as a whole has become mentally and physically sick. Life shouldn't be about the weight or the image that Americans have become so obsessed with. Notably, there are good women and men in the world and for them, we must be thankful. However, the importance is having your family held together with the glue of love while taking a healthy journey together.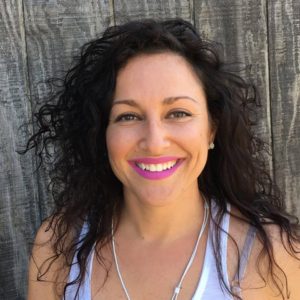 Maria Safi is a licensed Writer, Director, Performance Artist & Talent Manager focusing on spiritual development. Her syncretistic practices have created a non-traditional eclectic environment for holistic care providing help for her team of Artists keeping their minds, bodies & spirits at the forefront of career/life guidance.
http://marialuciasafi.wixsite.com/maria-safi
https://www.facebook.com/marialuciasafi1/