It's time!!
No more procrastinating!
Time to get your book done!
The clock is ticking.
What are you waiting for?
The world is ready to hear what you have to say. Your brand will look good with a new book!
So why should you write a book? Writing a book can be the ticket to opening so many more opportunities, from brand-positioning to launching new products to paid speaking engagements and so much more. If you're looking to leverage your brand in 2020, we can help you publish your book! If you're not quite ready to write a whole book but would like all the benefits of publishing a book, join one of our upcoming anthology books and you can be responsible for only one chapter.
HERE ARE 8 WAYS WRITING A BOOK CAN HELP BUILD YOUR BRAND
Gain exposure – More people will take notice of you and your brand.
Expand your credibility – People will identify you as someone worth listening to on a specific topic.
Become an authority or leader – Be the go-to person for information in your field.
Position yourself as an expert – People may see you as an expert and hire you as a speaker.
Inspire – The world needs inspiration and attracts to where they get it!
Share your truth – People appreciate authenticity!
Networking and building new relationships – Your book may show people you are a great person to connect to, follow, and ultimately become new clients.
Overall – The book could leverage your brand and open doors for new opportunities, new products, media, and other extensions and streams of income.
Are you ready to write your book? Email us for details with the subject line "Ready to Write"
Do you have the urge to tell your story, but not quite ready to write a whole book? Join us as a co-author in an upcoming anthology.
Upcoming Anthology's…
I AM MY SISTER'S KEEPER– Are you that encouraging go-to sister that gives solid, tell it like it tis, or spiritual advice to your friends and family members? Every woman should have a go-to sister to share and vent and get encouragement from, but not everyone does. This book will be the go-to literary source for encouragement, advice, and even a few laughs for women who may be dealing with issues such as, divorce, marital issues, loneliness, depression, finances, domestic violence, entrepreneurship and more. If you have the heart to empower women and have some encouraging words to get women motivated, join the  I AM MY SISTER'S KEEPER anthology book project.
REAL ESTATE QUEENS– Are you a champion Real Estate professional who loves what you do, and you've been successful at closing major deals and earning a substantial income? This is a great opportunity to expand your Real Estate business. If you're looking for more ways to promote your business and your services, being a co-author of this book could be just the right opportunity for you. Join the REAL ESTATE QUEENS anthology project.
Our most recent bestselling book featured 40 c0-authors. They are all bestselling authors!!!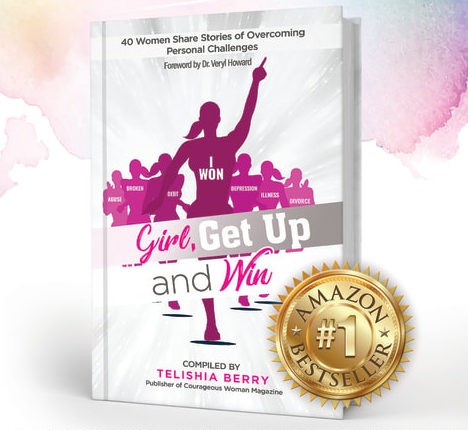 Our Next WRITE YOUR BOOK 1-DAY WORKSHOP STARTS JANUARY 4!! $97 Email us for details