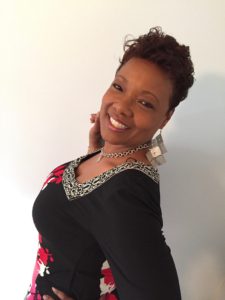 Leticia Mathis: Author of the 3D Woman
CW: What motivated you to write this book?
LM: I was motivated to write the book after I went through my own personal battle with weight and facing my own demons of the past. I receive questions from people all the time through social media, meetings, conferences on how I lost over 85 pounds and was able to maintain the weight loss and be extraordinarily happy and content with my life. It was easier to write a book about it to reach the masses.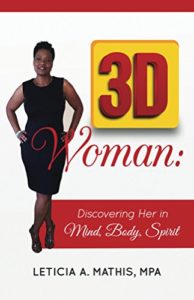 CW: What do you hope people will get from this book?
LM: I am hoping that people will be transformed mentally, physically, and spiritually. The book has action steps after each chapter which helps people to begin asking the tough questions to identify what is really holding them back from the life they want.
CW:What's next for you?
LM: I am launching the 90-day Discover YOU Bootcamp in January 2018 specifically for those who are not into making New Year's Resolutions that don't work. I want to see women who are ready to make a change, do so and live it every day and not just for a few weeks out of the year. My team and I are also planning several 3D Woman workshops in several cities across the country. I am also working on my next book.
CW: What is your definition of a Courageous Woman?
My definition of a Courageous Woman is a woman LM: who is willing to face her fears, forgive and release people, circumstances, and thoughts that no longer serve her so that she can grow into the woman she knows she was created to be.
Get Your Copy NOW

FB: https://www.facebook.com/LeticiaAMathis
IG: https://www.instagram.com/iam3dwoman/
Twitter: https://twitter.com/iam3dwoman