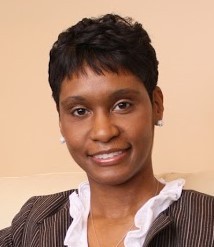 Let's Talk About Getting Better – Mentally, Emotionally, and Spiritually 
 Dr. Leatrice Brooks

It's 2018 and many people set New Year's Resolutions. In my personal life and with my clients, I see transitions as an opportunity to REFOCUS AND reset. Transitioning from 2017 to 2018, gives us the perfect time to try something new and reinvent ourselves. This year, establish a habit of evaluating yourself.  Reflect on where you are, if you are where you want to be, what you would want to be different for you. Maybe you have challenges with anxiety, worry, depression, sadness, anger, tiredness, or feeling overwhelmed. Maybe you had some really good moments and want to be sure you continue to have experiences like that in the future.  
 
The demands of us as courageous women are great and as we continue to aspire to do greater things, we often neglect to take care of ourselves. Many women are natural givers and sometimes to a fault. Make a commitment this year to give to yourself – personally, not just professionally or in relationships. As a mental health professional, I am not excluded. Recently, one of my business advisors challenged me to be more intentional about establishing a separation between my business and my personal life. I found myself feeling like was losing myself which started to drain and impact my personal happiness. The question she asked me to consider that is now posted on my computer is "What one thing would you like to do for yourself this year?"  
 
Make a commitment to taking care of yourself mentally, emotionally, spiritually this year; whatever that might look like. When we take care of ourselves, our giving increases. It's about health and balance. It will actually make you a more courageous woman and increase your level of productivity. Set a goal in each of those areas and work to be consistent. It may mean being more intentional to spend time with friends, taking a trip, volunteering, trying something new, volunteering, building your relationship with God (A HIGHER POWER) Start where you are. Just start, and enjoy.
Dr. Leatrice R. Brooks, LP is a Licensed Psychologist and owner of Chosen, PLLC. With a mission statement of "Empowering People to Reach their Greatest Potential", Dr. Brooks and her team spend every day helping others repair, discover, define, and live out their best selves. She enjoys the various roles of her position and values the opportunity to help others grow