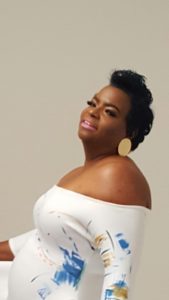 Lynda J. Sanders is a child of God, an educator, director, pianist, playwright, wife, mother, producer, author and sometimes a comedienne!
Lynda has several spiritual children near and far; some young people just feel led to call her "Mom" – no strings attached. Lynda is a resident of Philadelphia born on Thanksgiving Day, which was also her parent's wedding anniversary. Lynda has been blessed with several talents and gifts–she is a huge supporter and encourager. Before owning the Vision Outreach Productions Inc, Lynda grew up directing school and church choirs. After writing and directing plays, Lynda is now the sole producer of her own theatrical creations. She strongly believes in the power of prayer and she has a heart for young people.
Lynda is also an advocate against bullying and against other types of abuse. Lynda has been known to mentor several young women in school, church and in other social settings. She desires to help others be whole, so her motto is "the body, soul, mind, and spirit needs to be nurtured daily." Her desire is to own an performing arts school/studio that educates and inspires and is a safe haven for youth and people from all walks of life. Those who will attend should expect it to be a prayer- and power-energized atmosphere. Lynda has been gifted with a heavenly amount of wisdom. Her humor and contagious smile has a tendency to cause many to gravitate to her warm aura. With the help of her Heavenly Father and favor, Lynda will die having fulfilled her dreams and her purpose.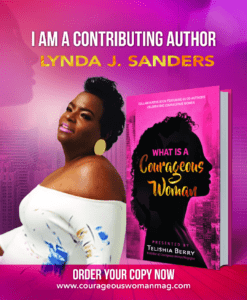 Available on Amazon