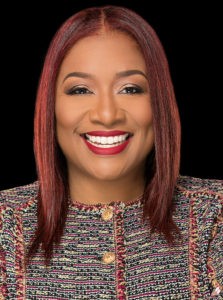 Nicole S. Mason: Many Titles, One Purpose
Throughout the course of history, women have always worn many "hats" in their lives. My grandmother was a BOSS before it was popular for women to be entrepreneurs. In fact, in the community where her business was located, she was one of two women entrepreneurs. Although my grandmother had only an 8th grade education, she was a very wise woman. I watched her skillfully wear the hats of mother, grandmother, sister, friend, and counselor, to name a few. Her life is a blueprint for success that gives me the strength and courage to wear the many hats that I wear today. However, my life is more focused on purpose, because I have been afforded the luxury of pursuing my purpose.
Although my grandmother had a very successful business, her success was a matter of survival. My success is a matter of choice. I never take my success lightly or for granted. I am clear that my grandmother made huge sacrifices for me to do what I do, be who I am and to SHOW UP GREAT!
I am very grateful to my grandmother for instilling in me the work ethic that I have today. I am a leader personally and professionally. I have served on a national board of a historic women's organization. I have served as a Chapter President for the same organization. I am a leader in ministry and the marketplace. I am a preacher and a senior leader for an organization. The one connecting purpose to the many hats that I wear is that of service. I also serve women leaders as a confidante and an Executive Leadership Coach. Yes, I wear many hats, but I only have one purpose – to serve women and to help them create success on their own terms!
Connect on FACEBOOK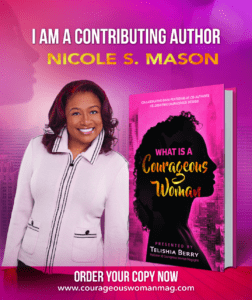 Available on Amazon
Read More articles by Nicole S. Mason