Top 25 WOMEN IN BUSINESS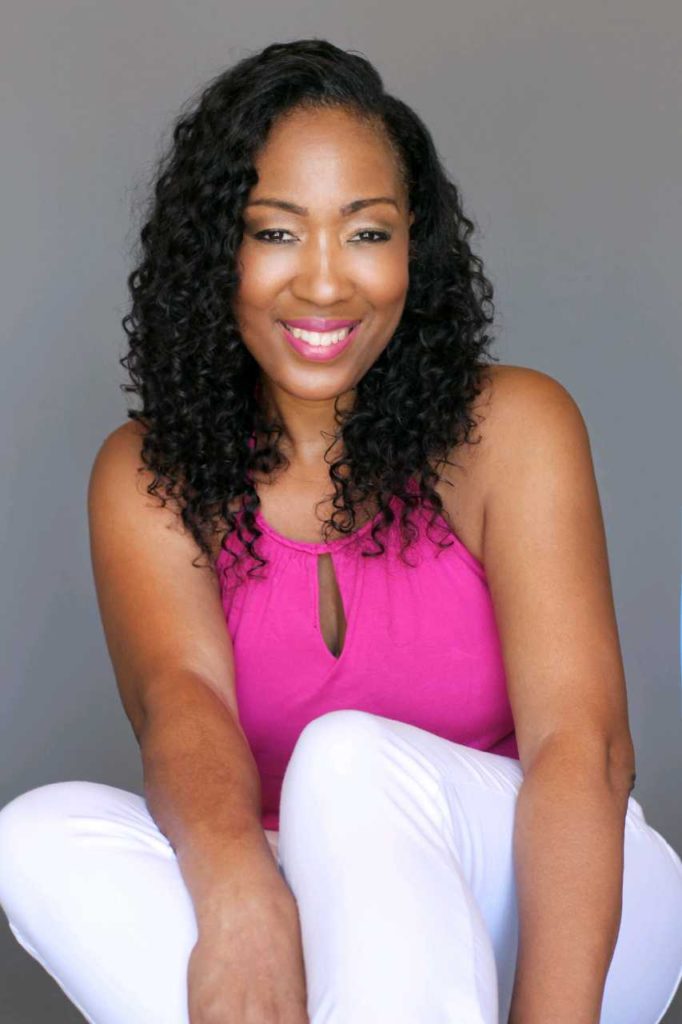 Words from the Editor-in-Chief
Telishia Berry
Becoming an entrepreneur and launching your own business can be a bit scary, but it can also be rewarding. It certainly takes vision, faith, and drive to accomplish every phase of it. To be a woman in business, you must have a vision, then add the faith to help you believe that it is possible. You must be driven to go and to push yourself to make it all happen when no one else is there or cares. These 25 amazing women in business have proven not only to themselves, but to the world that they can do whatever they dream from stage and film producers, to therapist, to Interior designers, to book producers and more. I am honored to share Courageous Woman Magazine's Top 25 Women in Business.
Follow me on:
Facebook/Telishia Berry
Instagram/Courageous_Woman_Magazine
---
1. Knetta D. Lilly
CEO and Principal Designer of K Lilly Interiors and Savvy Home Boutique. She designs residential and commercial spaces with second-hand high-end décor and furnishings sourced from Craigslist, estate sales and various online resources
Www.klillyinteriors.com
@KLillyInteriors
---
2.  Kimmoly K. LaBoo
At the helm of her own publishing company, LaBoo Publishing Enterprise, LLC, Kimmoly gets great joy out of helping her clients recognize their brilliance as writers, empowering them to release their gifts and talents to the world.
@mskimmoly
---
3. Ronette Clarke Williams
International bestselling author, business consultant/coach, speaker and CEO of Optimum Productivity. She helps elevate the lifestyle of business owners by teaching them how to leverage and balance their most valuable resources; people, time and money.
www.ronetteclarkewilliams.com
@ronetteclarkewilliams
---
4. Pasha Carter
An award-winning marketing and branding expert, talk show host, and voted "Top 15 Networker In The World" out of 14 Million women worldwide. She is in a small percentage of women who have earned over $10 Million dollars.
Pashacarter.com
Facebook.com/pashacarterofficial
---
5. Stephanie Welch-Lewis
Beautiful Designs by Stephanie is a full-service interior design company with a specialty in windows. She sells custom drapery, blinds, bedding, and more.
Facebook.com/Beautifuldesignsbystephanie
---
6. Tina Batten
Christian playwright turned Award-winning Indie Filmmaker, and Founder of Sister Batten Productions. As a visual storyteller, she continues to bring messages of Hope and Encouragement from the Street to the Stage and now to Film.
www.sisterbatten.com
facebook.com/Sister-BattenCom-Sister-Batten-Productions
---
7. Robyn Mancell
Mindset Coach and Co-Founder of Girls Gone Forex. She teaches women across the globe how to become successful and profitable traders in the foreign exchange market..Forex: www.GirlsGoneForex.com
Facebook.com/groups/GirlsGoneForexNetwork
---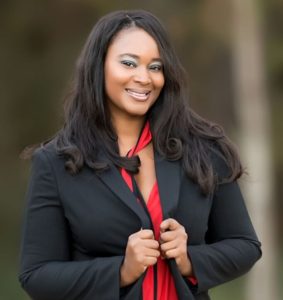 8. Shaneisha Dodson
An award-winning playwright, author, motivational speaker, and founder of Black Girlz Productions. She brings awareness to social issues through theatre.
@blkgirlz
---
9. Yashima White AziLove
Brandologist, communications strategists, international speaker, certified coach and CEO, Magnate Consulting. She teaches cultural, corporate and faith influencers how to heal relationships, manage crisis, expand careers and grow revenue through the transformative power of communications.
www.DrYashima.com
@Dr.Yashima
---
10. Kimberly Raven
owner of BodyFlow Inc Massage Therapy an Atlanta Native.  In addition to being, an entrepreneur, she is also an aspiring model, actress and Vice President of Public Relations for Capital City Legacy Builders Toastmasters.
www.bodyflowmassage.solutions
Facebook-BodyFlow Inc Massage Therapy
---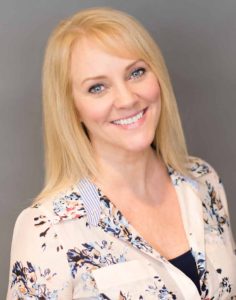 11. Laura-Beth Christensen
President; Leverage Benefit Consulting, Author, Coach, Trainer, Public Speaker on Homeless Issues, Mother of 3, a fierce supporter of other women seeking a better life experience to navigate the journey to their best self!
www.leverageBenefit.com
Facebook.com/ LBCHELPS/
---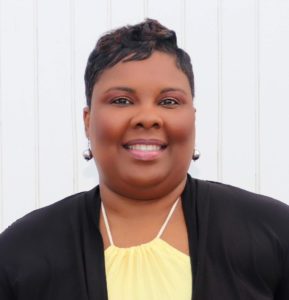 12. Tracy Norman-Palmer
Minister, Author, Entrepreneur, Mentor. Tracy feeds the homeless, organize and run community food drives. She does women's outreach minister sharing her powerful testimony.
www.tracypalmerministries.com
FB: Tracy Palmer Ministries, LLC
@tp_ministries
---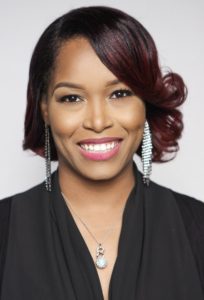 13. Valeka Moore
Owner of Empowerment Thru Expression LLC, therapist, coach, speaker, author, and minister. She is the Transformation Activator for women leaders, helping them embrace and activate the next level of their God-given purpose and brilliance!
www.drvalekamoore.com
@drvalekamoore
---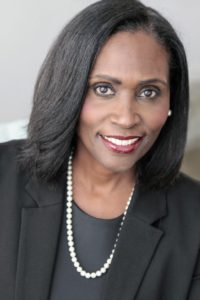 14. Marlynne Frierson Cooley
A professional actress, audio narrative producer for audio books and drama teacher. She performs in theater, TV, and films. She enjoys teaching theater, producing plays and inspiring young people to live their dreams
@marlynnecooley
---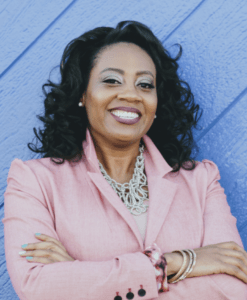 15. Kesia Carter
An exuberant Woman of Faith, CEO of Love Thy Self Social Services. A Mental Health professional who honors the ability to support and eradicate Social problems through individual family and group therapy.
www. Lovethyselfusa.org
http://www. facebook.com
---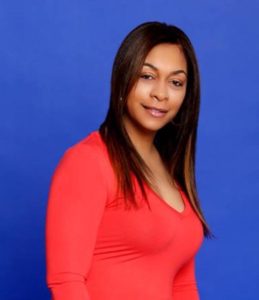 16. Danielle Green
Mother of three beautiful daughters, CEO of Empower a non-profit created to support, celebrate and educate all women. Best-selling author, Youth relations strategist, Speaker, Mentor, Child Advocate, Educator, Entrepreneur, Philanthropist, and Life Changer.
www.empoweringyouthlives.org
@danniyvette
---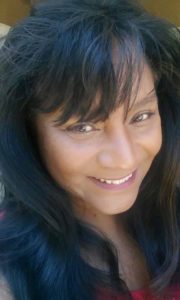 17. Gina Johnson Smith
As CEO of SPMG Media Corporation, she oversees the day to day activities. SPMG Media provides PR, Marketing, and Content Marketing through our various platforms to customized target audiences.
www.facebook.com/ginajohnsonsmith.spmgmedia
---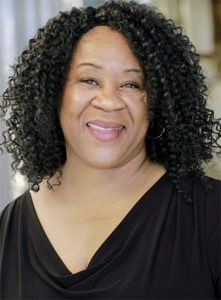 18. Jeanette Brooks-Abney
A licensed marriage and family therapist, business owner and radio host. She is very passionate about helping others and expanding her role and brand as a therapist.
Facebook.com/Jeanette Brooks-Abney
---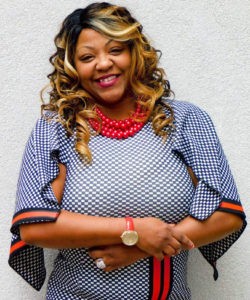 19. Ericka L. McKnight
Award-winning best-selling author & speaker, Owner/CEO of ELM Realty & ELM School of Real Estate & Training Facility.
www.elmschoolofrealestate.com
Facebook.com/elmsuccesstrainer/
---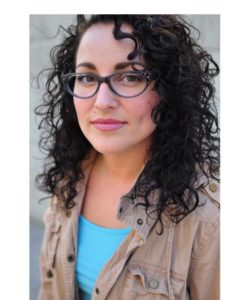 20. Safi
A licensed Publisher, Writer, Director, Performance Artist and Talent Manager focusing on spiritual development. She is currently directing a documentary. Her syncretistic practices have created a non-traditional, eclectic environment for her business adventures.
www.marialuciasafi.wixsite.com/maria-safi
Facebook.com/marialuciasafi1
---
20. Olivia C. James
Also known as, Lady O, is a ministry Leader, Author, Certified Chef, and Motivational Speaker and talk show host. She teaches to empower persons to fulfill their God-given destinies and to achieve their dreams.
@chefoliviajames1
Facebook.com/Oliviajames
---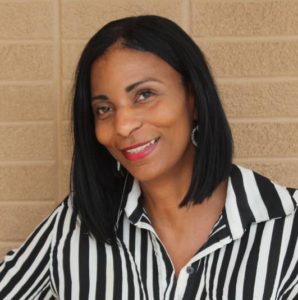 21. Corinthian Carouthers 
Seasoned Entrepreneur, Speaker, Business Owner and Educator in the Beauty Industry. She coaches women on how to become Licensed Professionals in the beauty industry and a successful entrepreneur.
www.CreativeHairSchool.com
@CreativeHairSchoolofCosmetoloy
---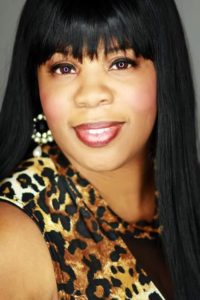 23. Peachanda Dubois
is a multiple award-winning writer, director, producer, Peachanda DuBose. Founder/CEO Of Mayan Productions LLC. an international production company that specializes in theatre, film, and special award events.
---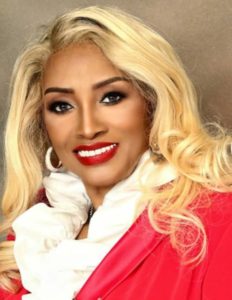 24. Dorothy Cook
A wealth builder, founder of Rebirth Body Shapers in Texas. Author of WEALTH, The Millionaire Maker, Success Tips for Entrepreneurs. Her forward was completed by National Motivational Speaker, Les Brown. Dorothy is a trailblazer, business mogul, transformation coach, and a millionaire maker.
Facebook.com/dorothycook
---
25. Rochelle Chappelle
Certified Hair and Beauty Expert, Hairstylist for ABC News, Good Morning America, And 20/20. Beauty Segment Star of Local TV and Internet Crown City News Pasadena. CEO of Healthy Hair Bar & Wig Salon. Destined for greatness.
www.healthyhairbar.com
@healthyhairqueen
---
Read the full issue