Wanted: Courageous Women in Business, Authors, Radio, TV And Podcast Show Hosts
Are you looking for ways to expand your brand and reach more people?
Since 2011 Courageous Woman Magazine has been uplifting and encouraging women all over the world. Whether it's in print or online, Courageous Woman continues to strive to be a source for women in the art's, women in businesses and women looking to increase their networks.
We are looking for the most amazing women to highlight in our June 2018 BET Special Edition
Courageous Woman Magazine is offering you an opportunity to be included in our BET Special print edition that will be distributed free in Los Angeles and online in time for BET Weekend. Being part of this issue will help you:
1. Increase exposure
2. Increase viewers/listeners
3. Drive traffic to your website
4. Promote your products and more…
Reach 30,000+ readers!
If you are seriously ready to build your brand and promote your business, contact us to be part of our BET Special edition?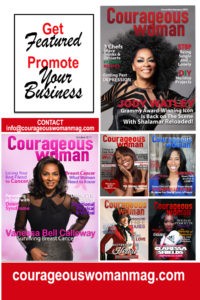 On the cover of June 2018 issue, we will feature one of the hottest film and TV Actresses today!
If you're ready to leap and invest in yourself and your brand, we'd love to include you. Space is limited, and the special deadline is June 3rd. So, don't hesitate. ACT NOW!
Find out about the special features we will have that could highlight your business including:
1. Women in Business
2. Women in Entertainment
3. Tune In – Radio and TV Host
4. The 10 Hottest Books You Should Read This Summer
4. Women's Health and more….
Click here To Submit
See our most recent issues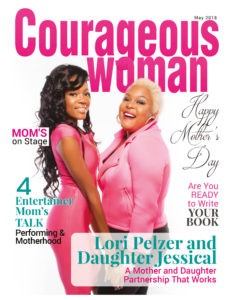 Click here to READ IT