BOSS LADIES OF THE YEAR 20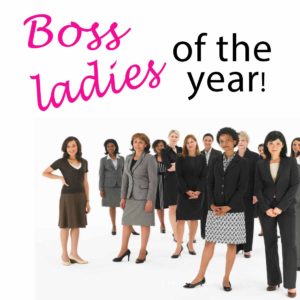 19
Are you in the business of assisting other women on how to enhance or level-up their business? If so, you are a BOSS LADY!
We are publishing a special edition of Courageous Woman to highlight women like you!
This edition will feature up to 12 women in business who focus on helping other women achieve success in launching their business, by developing new strategies, implementing new practices, and creating new products.
If you are ready to expand your brand and reach more clients, this would be a great opportunity for you to be featured in Courageous Woman Magazine.
IN THIS ISSUE, EACH BOSS LADY WILL RECEIVE:
• Your photo among the 12 women featured on the cover!
• A 2-page article in Courageous Woman Magazine
• 1 Full-Page business advertisement (camera ready)
• 1 promo card that features your photo as a boss lady to be shared on social media
• Social media shares on our social media platforms including Facebook, Instagram, LinkedIn
• Featured in our eblast newsletter
• Opportunity to have your very own single cover
• Automatic nomination for the "Boss Lady of the Year Award" presented at the Courageous Woman Awards Gala in Los Angeles in April 2019
REQUIREMENTS
• Your business must have a platform that helps women in any area of building and boosting her business, including business practices, marketing, social media, etc.
• Must have professional photos. No selfies or cellphone photos accepted.
• This is a paid media promotion for your business. There is a fee to participate.
Women are selected on first-come, first-served basis per requirements.
Only 12 women selected. Submit today!
PUBLISHING DATE: JANUARY 12, 2018
DEADLINE FOR SUBMISSIONS: DECEMBER 8, 2018
Be one of the 12!
SUBMIT FORM BELOW to receive the details