Meet Kimberly Raven, One of Courageous Woman's Top 25 Women in Business 2018!
Kimberly Raven is an Atlanta native and owner of BodyFlow Inc Massage Therapy.
Her Business
BodyFlow Inc Massage Therapy was established in 2007 with a mission to provide safe and effective massage techniques designed to enhance the performance and production of the human body. BodyFlow is passionate about bringing health and wellness awareness in the community and showing how it can make a difference and improve your lifestyle.
Her Motivation
I entered The Medix School in 2006 ONLY to learn how to relieve the pain and relax sore muscles of my two sons who were active in football at the time. After the first month of school, I was intrigued about how the body responded to the natural healing and the many health benefits of a therapeutic massage. After graduation in 2007, I chose to remain an LMT to serve others and assist with their health and wellness lifestyle.
Her Challenges
I overcame the challenge of letting go and accepting my past experiences as life lessons and not view them as future curses. So many people, places, and things will distract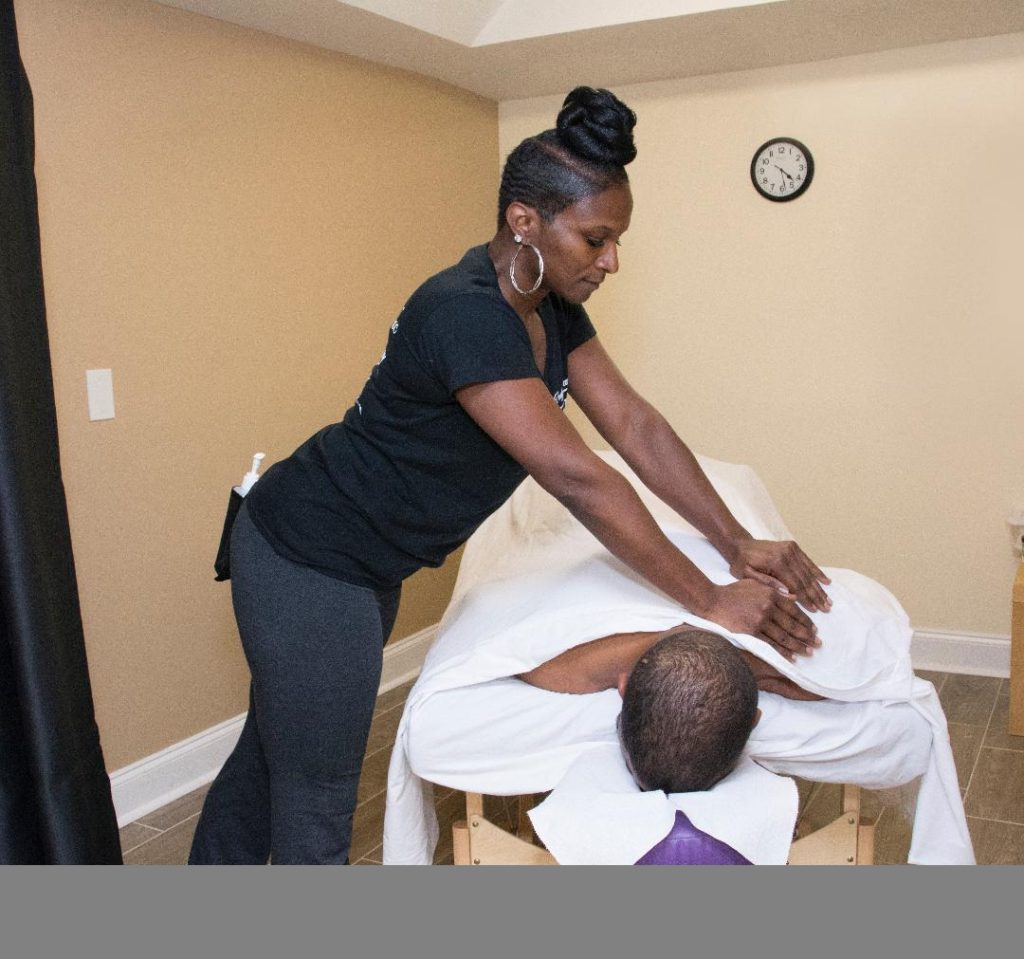 you from your purpose, but your mindset has to be strong, and you have to be a willing participant in your future goals.
Her Inspiration
My mother the late Mrs. Margaret Raven was and still is my inspiration and biggest supporter. My mother exemplified the true definition of a humanitarian. She loved unconditionally, served unselfishly, encouraged consistently, and supported me until the day she was called home. My hope is that I can leave a legacy of courage, inspiration, and love within others.
Her Hope
By supporting BodyFlow, I hope that future clients will gain the importance of investing in their health and wellness lifestyle through massage therapy.
What is your definition of a courageous woman?
My definition of a courageous woman is a woman who possesses a determined mindset to stand against the odds, fight through tears and fear, believe in herself, and live to serve and inspire others.
www.bodyflowmassage.solutions
Facebook-BodyFlow Inc Massage Therapy