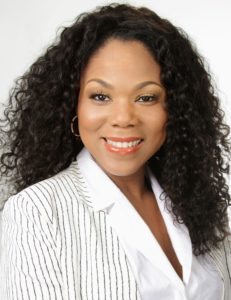 Rochelle Chappelle: Top 25 Women in Business 2018!
Rochelle Chappelle is the owner of  the Healthy Hair Bar Salon & Wigs in Arcadia, CA, an organic eco-friendly hair salon to help free women of all cultures of their dependence on chemical hair products and offer a healthier choice using vegan and organic products and newly innovative styling options that will give hair proper nourishment to the scalp and hair for a lifetime.
Rochelle Chappelle at her core is a woman who's driven by passion for beauty and determined to give everyone an opportunity to be their best self.

Her Motivation
After my mother was diagnosed with multiple myelo cancer caused by harsh chemicals that can be found in most salons, I made it a point to create a salon environment for families to relax and enjoy repairing themselves, using only organic chemistry products that will protect the stylist and client's beauty, body, and wellbeing.
Her Challenges
Learning how to hire, state laws, creating documents, networking, always keeping a smile on your face at all times.
Her Inspiration
My Heavenly Father inspires me every day. In 2009, I was involved in an arson set by a neighbor with only seconds to get out to watch my condo in flames. My Heavenly Father saved me and confirmed He would never leave me nor forsake me. When returning to the ashes, I was only able to retrieve my bible and rosary in two separate parts of the house.
Her Hope
Families can trust and reassure abusive hair practices are extinct at HHB. With new innovative treatments and services, you're guaranteed to have a lifetime of long healthy hair results.
What is your definition of a courageous woman?
A woman who took a leap of faith to believe her dreams can come true.
Connect with Rochelle Chappelle
www.Healthyhairbar.com
Healthy Hair Bar and Salon
147 E.  FootHill Blvd.
Arcadia, CA 91006