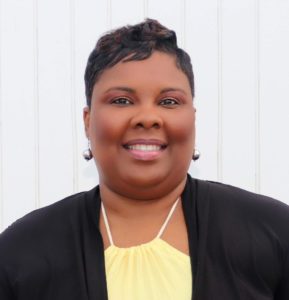 Top 25 Women in Business 2018: Tracy Norman-Palmer

Tracy Norman-Palmer is the founder of Tracy Palmer Ministries, author of Surviving with Purpose, co-owner of Forever Green Lawn Service, mentor, and outreach minister.
Her Business
Tracy Palmer Ministries empowers, encourages, and edifies women to believe in themselves and to be authentic. Forever Green Lawn Service has been established for 20 years, providing excellent services to commercial and residential customers.
Her Motivation
TP Ministries was started because Tracy realized many women are in prison right within themselves. Tracy believes by sharing her powerful testimony it could help women realize there is life beyond the battle, hope beyond the storm, and freedom beyond the scars.
Her Challenges
Tracy states that the biggest challenge was herself, her health, and procrastination. Tracy procrastinated because she had a low self-esteem; she had a lot of healing and forgiveness that needed to take place in order to move forward.
Her Inspiration
Tracy says her husband, children, and grandchildren inspire her to be better every day.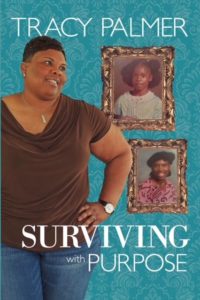 Her Hope
Tracy hopes that women will gain a sense of who they are and how powerful they really are and that with CHRIST, ALL THINGS ARE POSSIBLE.
What is your Definition of a Courageous Woman?
A courageous woman is one who is transparent and not afraid of the response of others. She is truthful and authentic to herself first; therefore, she can be the same with others. She puts her best forth and executes her plan, vision, or ideas.
Connect With Tracy Norman-Palmer