Watch her Live on Courageous Woman Magazine's 12 Days of Christmas Live Saturday Night December 14 at 6 pm on the Courageous Woman Magazine Facebook Page.
Daisy has always lived a holistic lifestyle, even creating her own household cleaning products from natural resources. She is the founder of the Aromaology brand based on her personal natural and organic recipes. The company's mission of environmental activism was born out of these ideas as well, however, Daisy was well aware that success was much more than a good idea. It was timing too. She launched Aromaology approximately 16 years ago just as the world was going "green".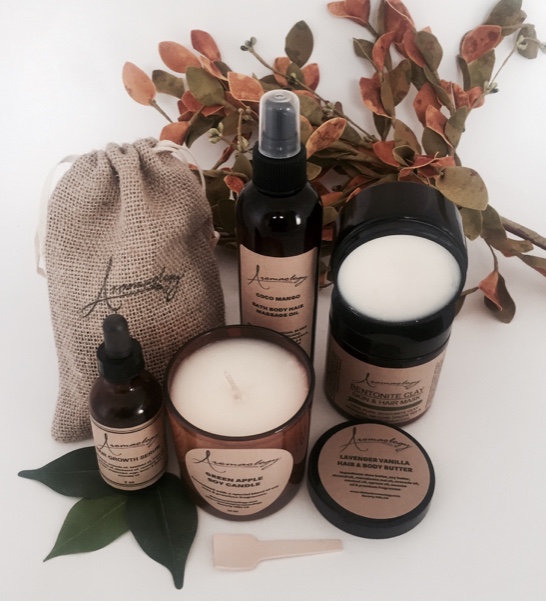 CW: Tell us about your product and why you created it.
DK: Believing that businesses have the power to do good, I launched my website www.daisysaromaology.com and maintain that was one of the most exciting periods of my life – leaving my career as a health career professional and creating a vision board that is now a vision come true set to affect consumer health, animal welfare, the environment, and community trade.
Aromaology was created for the well-being of the body, mind, and spirit with a wholesome innovative approach. This extraordinary development was chartered by generations of passionate recipes passed down from her ancestors, grandmother, and mother. I hand-selected century old ingredients to ensure the finest quality products. These natural ingredients include essential oils, herbs, extracts, botanicals and sustainable natural resources from nature that inspired this exceptional array of Aromaology products. The line consists of soy candles, scrubs, body butter, body oils, serums, diffusers, masks, facial herbal steamers with long-lasting amazing fragrances.
CW: What is your ultimate goal for your company?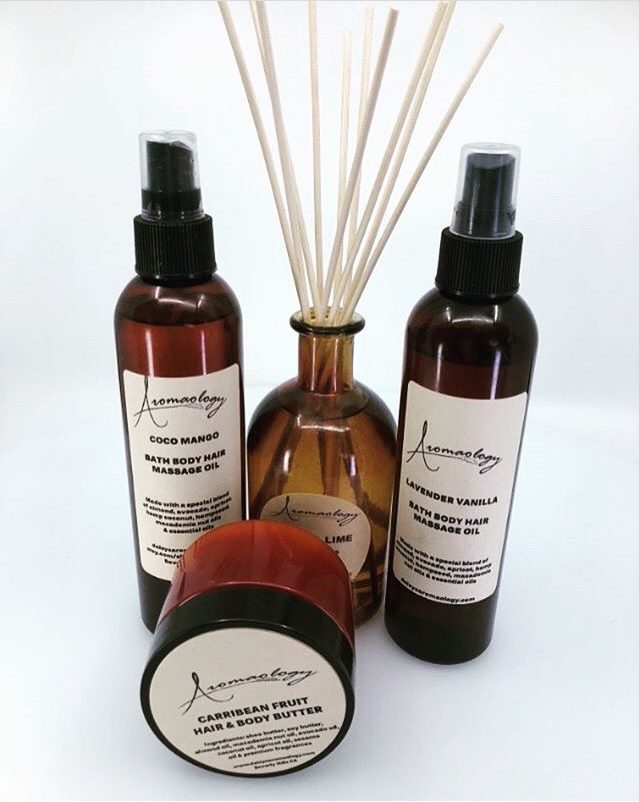 DK: As I continue to create new and innovative health-conscious products, there is no doubt that Aromaology w
ill closely identify within the public mind as the company grows. My overall goal is for the company to evolve into a global operation with thousands of people working towards a common environmental value that will set Aromaology apart from mainstream competitors. 
I became "green" many years before it became fashionable to do so and I hope that adding sustainable products to a mass market will inspire others to strive to set up and grow their own eco-friendly sustainable companies. 
CW: What's next for Aromaology?
DK: I sowed a seed over 16 years ago and now the seed is generating fruits of success, enlightenment, and love. I will continue to plant more seeds with new and improved natural products. I am also in the process of writing a book called, "Everything's Coming Up Daisy". Learn how to dig up the weeds, plant new seeds and grow your life for success."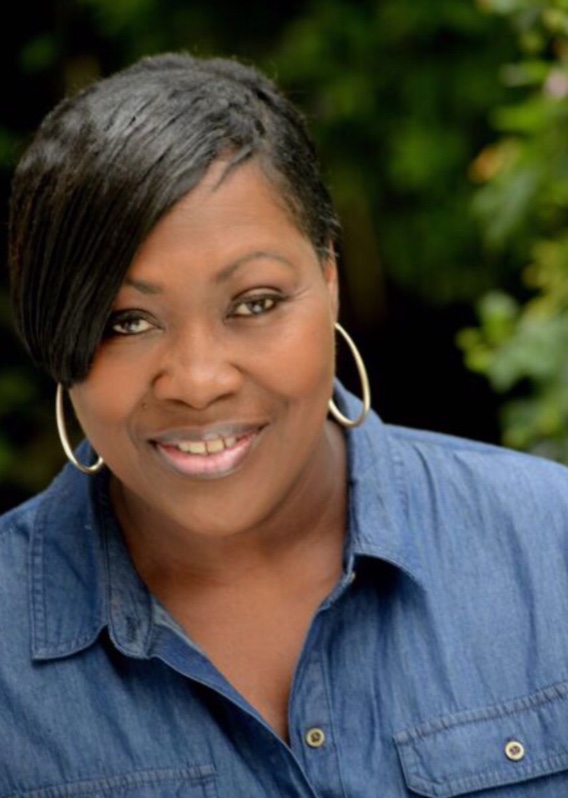 CW: What advice do you have for others who may want to launch a product?
DK: My advice to anyone that has an interest in creating a product line would be to first to never give up on your dreams. You will have moments and days where you just feel like you want to quit and you will face failure, it's inevitable. If you never quit, you will never fail. Failure is our teacher, it is a temporary detour but more importantly, failure is an opportunity to grow. It's a shift in a new direction and plan because the previous plan was not working. Facing failure will move you into a place where you are uncomfortable, that is where true growth happens. My second advice would be to learn, learn, learn; never stop learning. As you learn and grow, your company will grow because your business is a representation of you. The last advice would be to always have a plan. When you don't plan to succeed you plan to fail. Set goals and dream so big that it scares you. The saying is, "If your dreams don't scare you they are not big enough". Last but not least, develop success habits and a daily routine that will keep you on track for achieving your goals in your personal life and your business. 
CW: What is your definition of a Courageous Woman?
DK: My thought on being a courageous woman! A courageous woman can put her ego on the line in the face of fear relating to threats to your comfortable beliefs, habits and past conditioning. Embodying courage is about being willing to step out of your comfort zone into your vulnerabilities and follow your inner truths in the face of adversity.
How can readers connect with you?
Follow Aromaology on every Social Media Platform @aromaology.