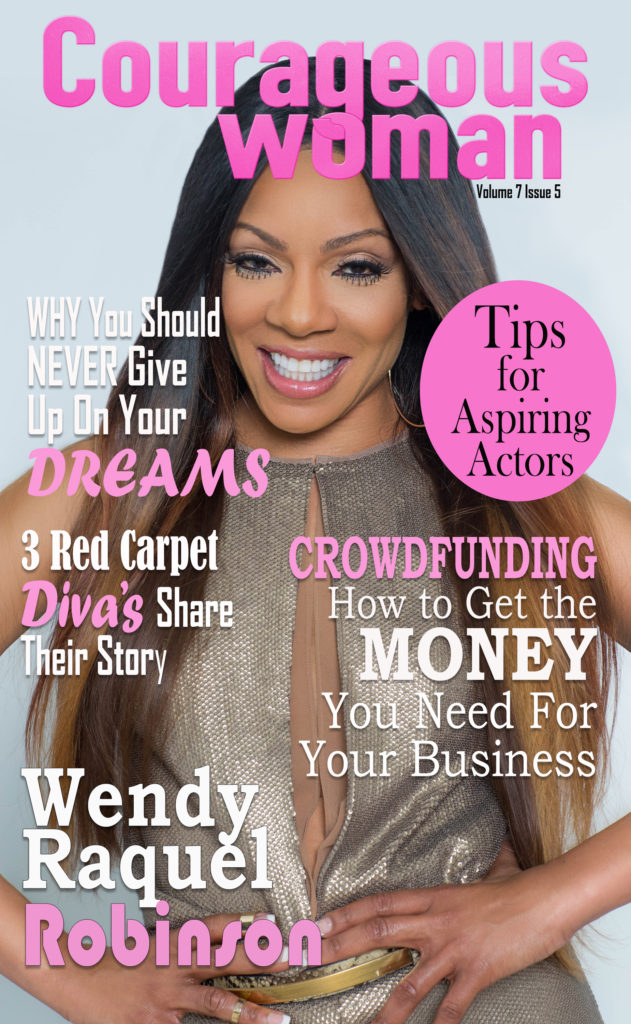 Actress Wendy Raquel Robinson Is on our Cover!
Wendy Raquel Robinson. When you are loved by millions and you think it's cool to grace the cover of COURAGEOUS WOMAN MAGAZINE! Read her story
Be one of 5 women to grace an upcoming cover!
Are you a woman in business who beat the odds and has a thriving business? We'd love to share your courageous story and promote your business, products, or book. If you've ever thought about being on the cover of a magazine, now is the time to be part of the Courageous Woman Magazine family. You can be one of five amazing women in business on our, "She Did It" cover (She accomplished her goals in business).
When you are on the cover of Courageous Woman, you get more than just being on the cover, we work to get you exposure on several social media platforms and on YouTube! It's all about you and sharing with the world who you are.
If you are that woman or know of one, please have her contact us immediately. 
Share this with every  courageous woman in business you know