First and foremost, I would describe myself as a servant of God who has been ordained by God to undergird others through prayer, fasting and spreading God's word. I have been assigned as a women warrior to be on the frontline for Christ.
As a woman who works in the field of entertainment with great singers, producers record executives, I must stay on my face and trust God. I am radical, unapologetically sold out for Christ and on a mission to build the Kingdom of God through discipleship measures. My light must shine to prevail with God's message in a corrupt profession. God has made me an overcomer when I had no clue I could overcome. He stamped his approval of victory on me when I thought life had defeated me. So now I am on a mission to reach as many downtrodden, oppressed, suicidal, poverty stricken, desolate, depressed, hopeless and enslaved people as I can to tell them about Christ. I am a warrior who through prayer and the strength of God is enduring the race noting the clock as the world ticks with destruction. So, to ask me who I am, hum a warrior for Christ trying to lead as many people as I can to a lifestyle that dictates a status of eternity in heaven.
I wrote the foreword because….
I believed in the vision to instill hope in so many others that had given up or on their way to giving up with their trials. As an overcomer of multiple hurdles that would have ceased my existence, I had to be a part of pointing people to their victory in Christ. Each testimony in the book was strategically picked by God to serve as an antidote to the reader's pain. The reader would be able to identify with the strategies to succeed once they read stories of overcoming similar struggles. So, I was honored to have been asked to play a role in someone else's breakthrough. After all, someone prayed for me to get mine.
 "The enemy's tactics will never defeat, compress or excel God's greatness!"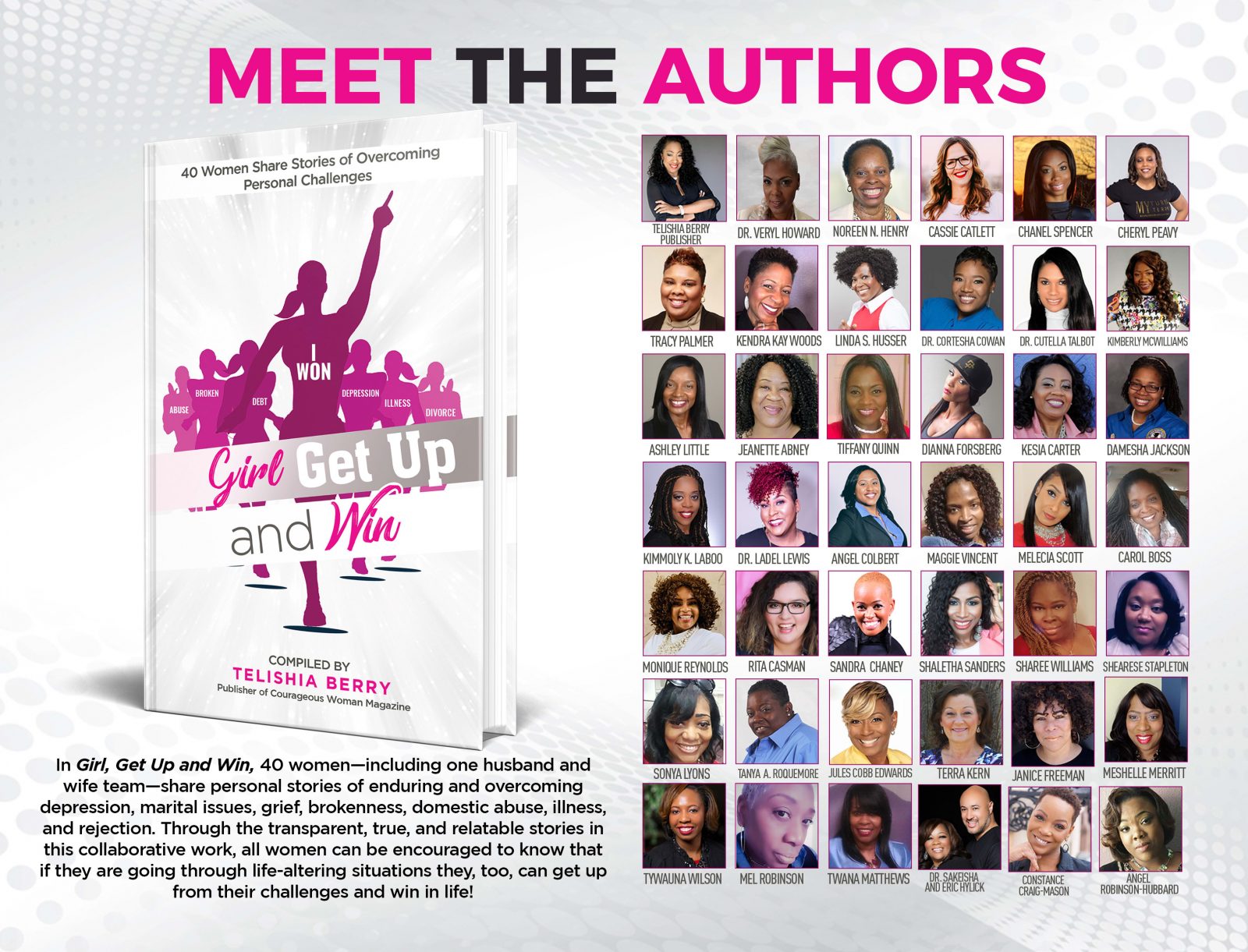 My hope for readers is…
That they look at their situation and understand that the stumbling block does not have to be long -lasting. It was also sent to strengthen you if you keep that in mind.
Words of Encouragement…
Having a slump mentality was never a part of your make-up because you were uniquely and wonderfully made by God. God's intentions for your life are to be more than a conqueror and exceed as royalty in all he has ordained you to do. Never let thoughts of shame, hurt, disappointment, sicknesses disrupt the call on your life. Guard your ear-gates and get up from any distraction of defeat. Remember you are a winner so get up and win!!!!
A Courageous Woman is…
A Courageous Women is one who is not afraid to be fearless with her assignment from Christ in life.
 Connect with me @ 910-644-1824 P
Facebook @ Apostle Veryl Howard, web page
twitter pastorvh1
Instagram @ Apostle Veryl Howard
SPONSORS