CEO Chanel Spencer Says Being Bullied as a Child Kid Inspired Her Lip Gloss Line
Tune in tonight to Courageous Woman Magazine on Facebook to see Chanel Spencer discuss her Lip Gloss line Live on Facebook. Tune in at 5 pm PST and 8 pm EST
Chanel Spencer is a New York City native, the CEO, and Founder of Maximum Evolution. She is a dynamic motivational speaker, writer, four-time best-selling author, and executive coach with a powerful story of overcoming adversity. As a mother with young children, she worked her way up the corporate ladder to become a General Manager. Her product, Maximum Evolution has expanded into Maximum Beauty, MaxEvol, Evolv, and the Evolv-U platform.
CW: Tell us about your product and why you created it.
CS: Taylor Danielle is a line from Maximum Beauty. The line consists of Liquid Matte lipstick and lip gloss. The liquid lipsticks are #redshesaid and #nofilter. The lip glosses are #gossamer, #seduction, and #twinkle. My daughter was the inspiration behind the brand. She is obsessed with makeup especially lip gloss so why not create a brand so she could have her own. My daughter's name is Taylor Danielle. Also, it was to take my power back for so many years I was teased about my lip size so now I have a lip wear line.
CW: What kept you motivated during the process of creating and launching your lip gloss line?
CS: I believe in anything is possible and all that I do isn't just for me. My kids watched me throughout the entire process. My daughter was in the campaign photoshoot. In my mind, I had to bring to fruition for them to see and believe they can achieve anything they put their minds to.
CW: Did you have to overcome any setback or other issues to get your product to fruition?
CS: Yes, the only setback was myself honestly and finances, but it was mainly me with my fear and limiting beliefs but once I overcame those I was launching and premiering every minute.
CW: What advice do you have for others who may want to launch a product?
CS: There are several emotions you go through while in the development and launching phase. The most overwhelming emotion is fear. Believe in yourself and your brand, don't worry about all the negative thoughts in your mind. You are amazing and don't worry about it being perfect.
C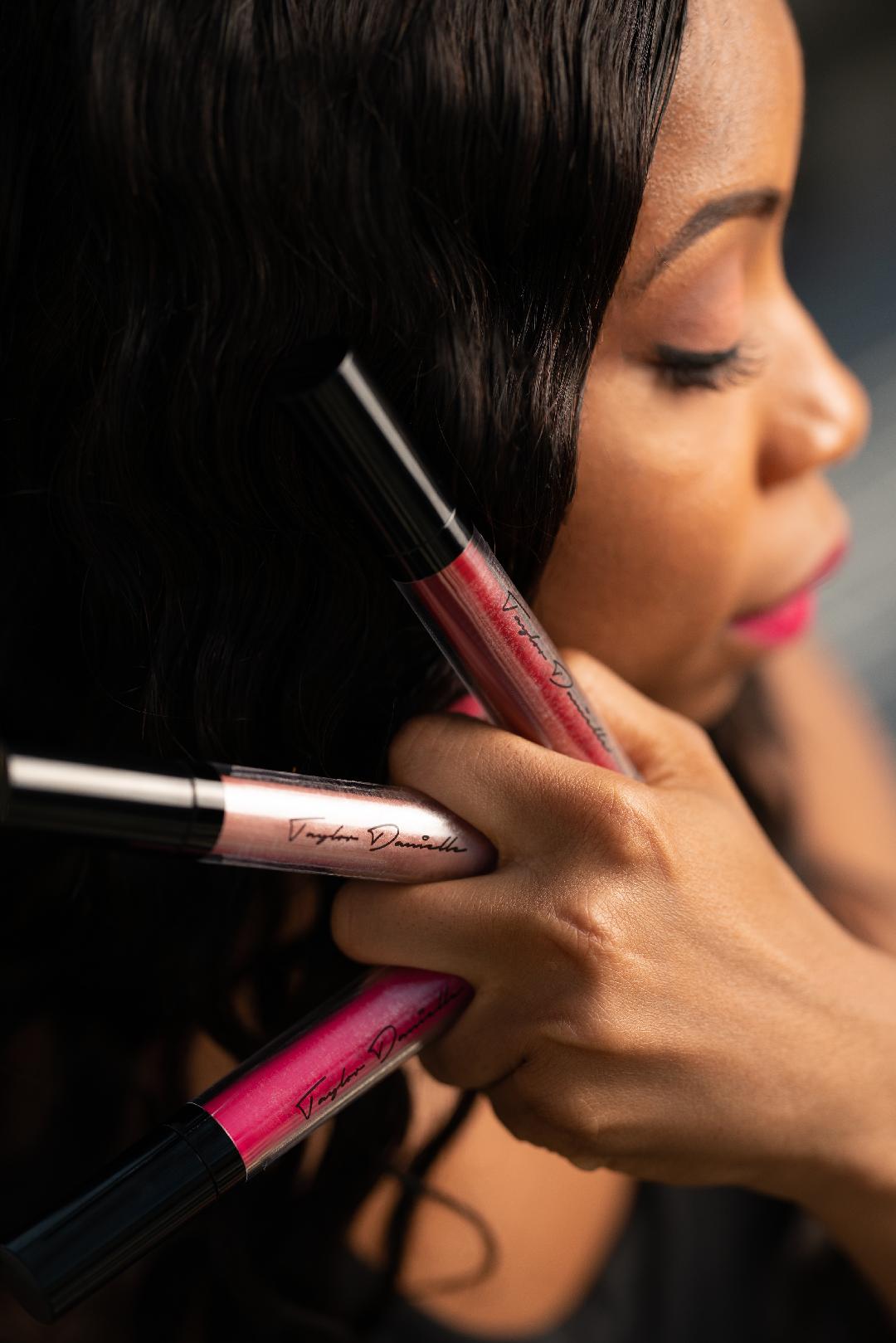 W: What's next for your product?
CS: I am preparing to launch lip treatments and additional hues for the Taylor Danielle line.
CW: Are you looking to create other products?
CS: I will be partnering with an amazing upcoming brand to launch products. Stay Tuned!!
CW: What is your definition of a Courageous Woman?
CS: My definition of a courageous woman is a woman that is even when consumed by the fear she still steps into her greatness. Overcoming adversities faced daily with strength and pride. Understanding her power is mighty and she has all she needs within to achieve all of goals and aspirations. A courageous woman walks in her value trusting her truth moving forward regardless of any obstacle.
How can women connect with you?
Website:
Instagram:
https://www.instagram.com/maximumevolution/
https://instagram.com/evolv_u
Facebook:
https://www.facebook.com/MaximizetoEvolve/
https://www.facebook.com/evolvu/
Subscribe to our Evolv-U channel 
https://www.youtube.com/channel/UC5RlS9kFBi6KCmkyTJZEXng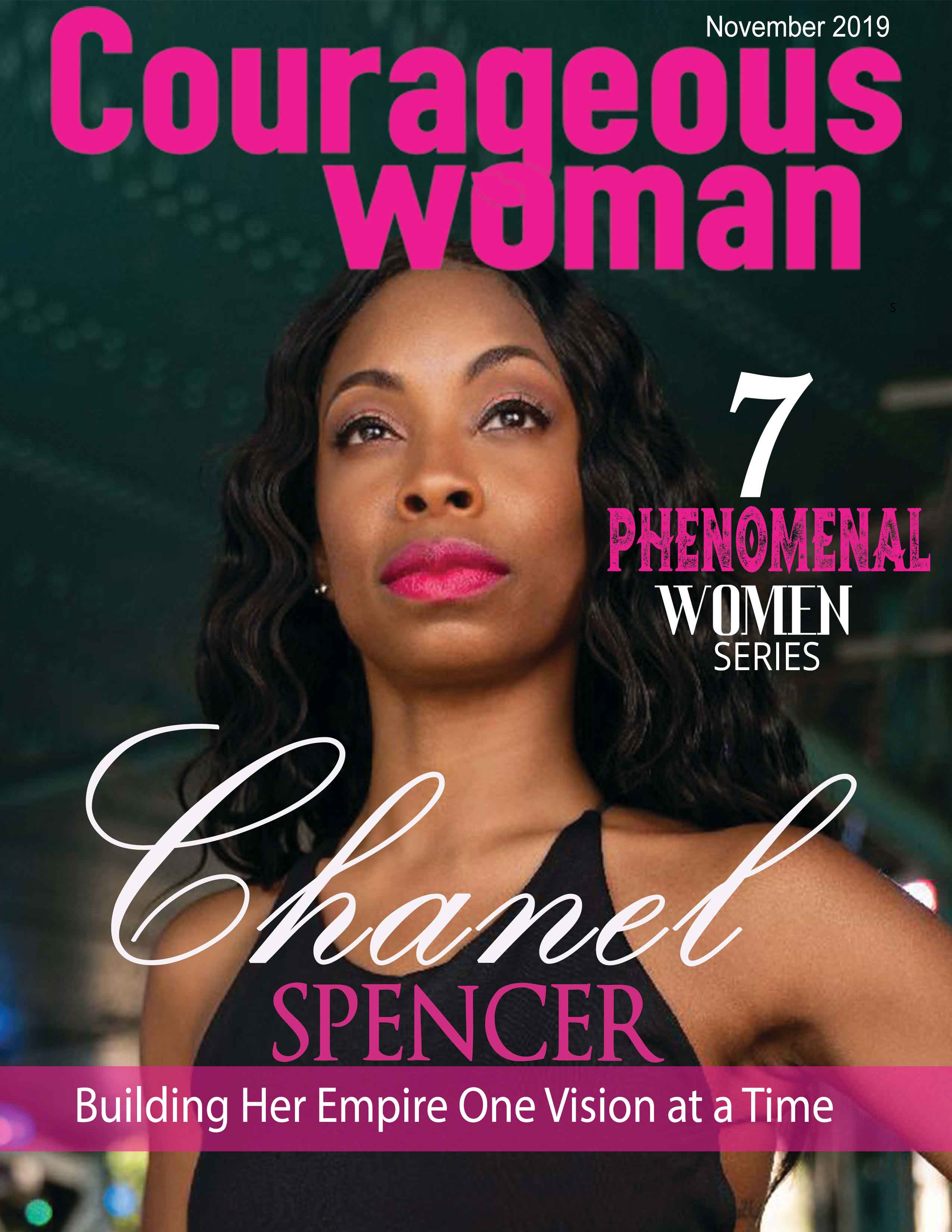 Read more about Chanel Spencer