Tune in tonight as Courageous Woman Magazine Publisher, Telishis Berry interviews Comedian Chinnitta Morris aka Chocolate on the 12 Days of Christmas Online Live!
Chinnitta Morris started doing comedy in 1990 and have graced many stages all over the world, including HBO's  Def Comedy Jam, BET's Comic View, Martin Lawrence 1st Amendment as well as TBN, the Word Network and Bobby Jones Gospel showcase. She's toured nationally and internationally.  After giving her life to Christ in 1998, she became a Christian comedian and her life changed drastically.
"Although Christian comedy hasn't afforded me the privileges that secular comedy did, I have never regretted my decision to live for Christ."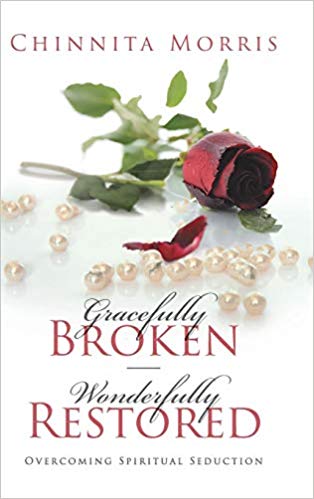 But in my commitment to follow Jesus, I found myself in spiritual warfare that shook me to my core.  So much so that I knew if it happened to me, I couldn't be the only one. Why hasn't anyone spoken on this? She tells this stoor in her book, Gracefully Broken Wonderfully Restored. Overcoming Spiritual Seduction is a Christian based book of a true story of overcoming spiritual seduction (addiction).
We'll talk to her live tonight about her book and her life as a comedian!

Available on AMAZON