Courageous Woman Magazine is going to SpeakerCON, November 1-2, 2019 and we're taking up to 30 speakers with us!
Courageous Woman Magazine is an official media sponsor for SpeakerCON 2019!!
The event is hosted by the fabulous  Speaker-extraordinaire, Cheryl Wood!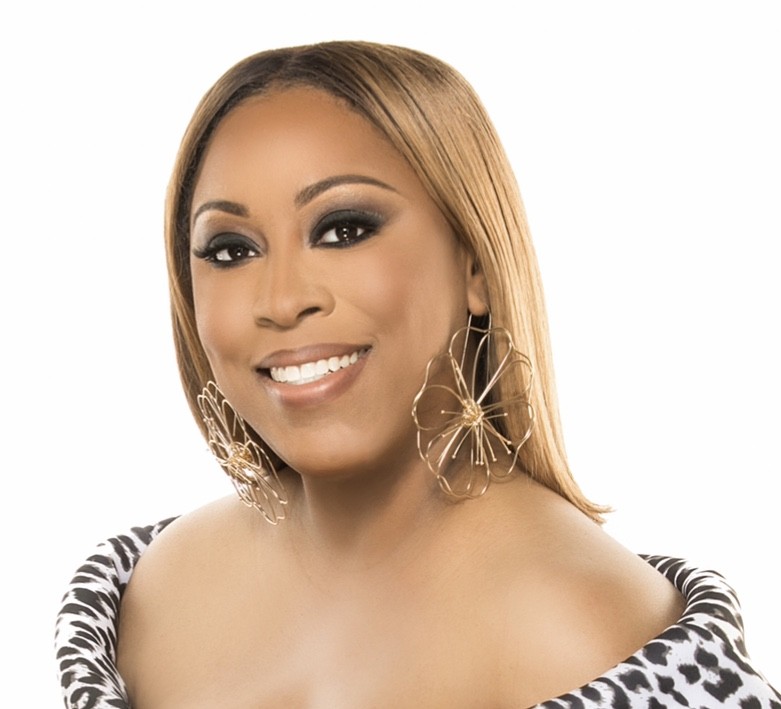 Cheryl Wood is an international empowerment speaker, best-selling author, and speaker development coach who equips women globally with the tools to step outside of their comfort zone, take bigger risks, and confidently embrace their personal power to impact the world with their unique talents.  
Wood has been featured on ABC, Radio One, Fox 5 News, Fox 45 News, Good Morning Washington, Forbes Magazine, Ebony Magazine, ESSENCE, Black Enterprise, The Washington Informer, Afro-American Newspaper, and numerous other media outlets. Read more about Cheryl Wood

We are excited to be part of this elaborate event and awards gala dedicated to speakers. This event will make history!
We're taking up to 30 speakers with us, on the pages of Courageous Woman Magazine!
We will be right there LIVE on deck interviewing some of the most amazing speakers on the planet!
Complimentary copies of Courageous Woman Magazine (Speakers edition) will be distributed at SpeakerCON. The magazine will also be available on Amazon.com
WHO'S IN THIS MAGAZINE SPECIAL EDITION?
On the cover – SpeakerCon Founder, Cheryl Wood
Featured – Up to 30 Top Speakers!!
Feature includes –  120 words Maximum. Imagine you are on stage. You are given 5 minutes to impress the judges to win a slot on the next big TV show.  In 100 words tell a short story as you introduce yourself. Include your  most relevant credentials, email, and one social media source.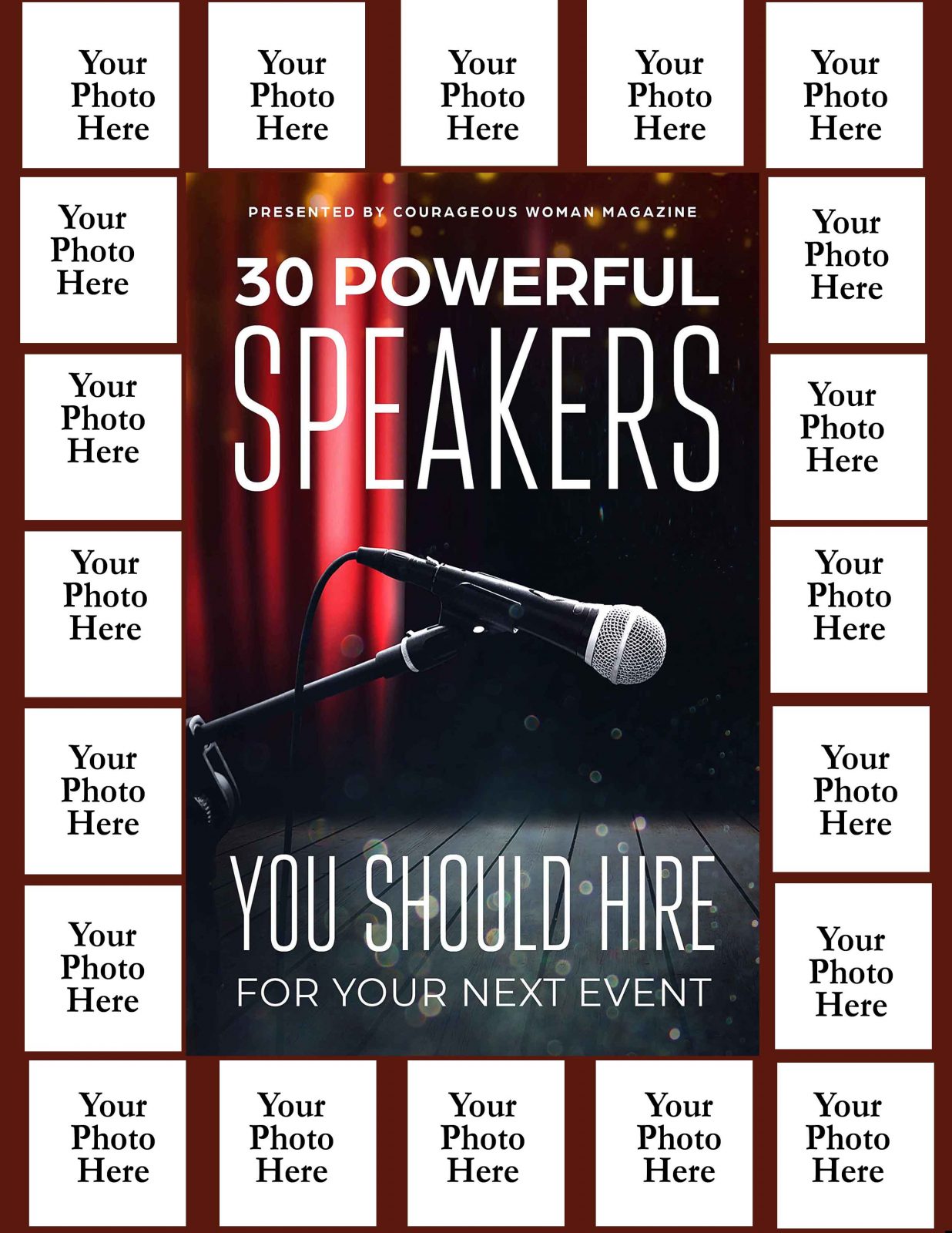 MAGAZINE ONLY
You could be part of this special edition of Courageous Woman Magazine

If you're a speaker and can't make it in person to SPEAKERCON, you can be there, on the pages of Courageous Woman Magazine, promoting your brand!
After payment made, fill out the form below to receive details and instructions
Get the exposure you deserve as a speaker in our special "Speakers edition" of Courageous Woman Magazine.
HIGHLIGHT -100-word promo/Speaker's bio
Photo
1 social media/website link
YOU PAY $75 (Sale Thru October 20)
FULL-PAGE PROMOTIONAL ARTICLE –
Photo
Article -300-word maximum
Photo  and name on cover (two issues one with speakers on front cover and one with speakers on back cover)
YOU PAY $99 (Sale Thru October 20)
1 copy of Courageous Woman Magazine
---
YOUR BOOK CHAPTER
You must submit your chapter by November 10, 2019
Word count up to 1,500 words . Additional editing fee for chapter over  1,500 words ( $25 per additional 100 words) 2,000 words MAX
What should you write?
Page 1 includes your photo and list or outline of your speaking topics, contact info , and social media links
Pages 2+ should include your story. Write the story as if you are standing on stage speaking. This is your time to shine and impress the reader, and encourage them to hire you. Make it interesting, meaningful, provoke thought, humor, simply engage and wow the reader as you would an audience.
BOOK, MAGAZINE, WEBSITE BUNDLE
Package#1 Deluxe
With this package you will be featured in the magazine, the speaker website, as well as be part of the book, Speakers You Should Hire for Your Next Event
Magazine-
Highlight -100-word promo/Speaker's bio
Photo
1 social media/website link
1 copy of the magazine
Book –
Be included of this book that will highlight you as a hi-level speaker. Target market includes major corporations, associations, colleges, and more.
BOOK PROMO CARD – to share on social media. Includes your photo.
• BACK COVER -Your name and color photo included on the back cover of book as a featured author.
• PODCAST INTERVIEW – Promote your brand, products or service
• 10 SOCIAL MEDIA POSTS
• 7 BOOKS
10 BOOKMARKS
• 25 MARKETING CARDS
Speakers website –
Get the advantage of showcasing all your work as a speaker and be available for potential companies to hire you to speak at their events. (Optional)
Speakers page
No administration fee (First 7 people only)
One month free
$1,500 reg
YOU PAY $379.00 Thru October 18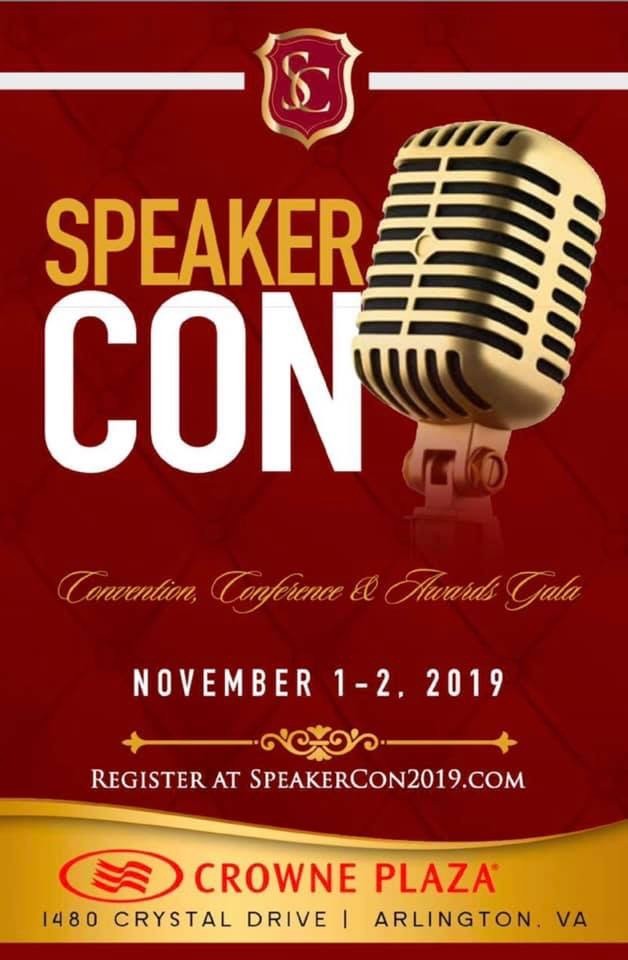 For more info and details about SpeakerCON, visit their website at https://speakercon2019.com/