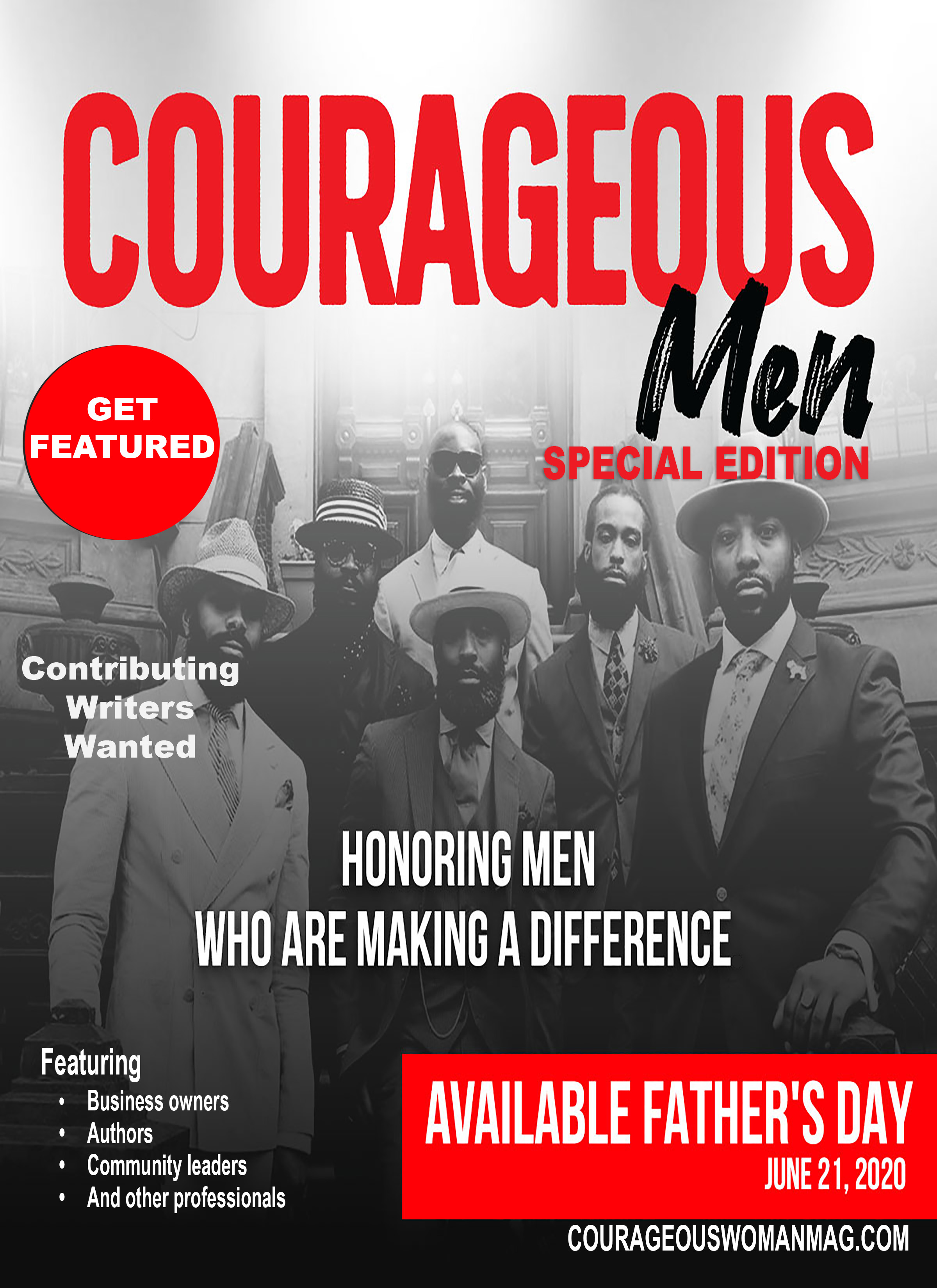 We talked about it for years, planned it, postponed it, but now we are moving forward to launch a special edition that will feature men only!
This edition will be available, June 21, 2020. This will be a great opportunity for men in business, or entertainment, authors, community leaders to highlight their work and business.
Will also make a great gift for the Courageous Man You know!
If you'd like to be featured, please fill out the form below.
Got questions or would like to be a contributing author? Email us at info@courageouswomanmag.com