Courageous Women Prayer Group launches January 8, 2018
Do you ever feel like your prayers have no power? Do you wonder if you even really know how to pray?  It is interesting to note that as the disciples travel with Jesus, they never asked him to teach them to be great teachers, like he is, or to show them how to perform miracles. However, one thing about Jesus impresses them so much they want to know how to pray. They asked, Lord, "Teach us to pray" Luke 11:1.
To answer that question, Jesus shares with them what we today call the Lord's prayer or the model prayer. And this prayer, Jesus provides the all the principles necessary to have a journey into powerful prayer.
First: Praying is a command
Second: Praying allows God to meet our needs
Third: Praying releases God's power in our lives
Fourth: Praying brings immediate rewards
Prayer is the most important thing we can do. Jesus gives us principles to apply to every prayer we pray. In prayer we talk to God and God talks to us through his Word, it's also important to pray the Word of God.
What is Courageous Women Pray?
It is a group of Christian women that come together to pray for and with each other.
When does the group pray?
Once a week. Each Monday morning at 6:30 am EST, 5:30 am CST, 3:30 PST am
(641)715-0632  Access code:186693
Where does the group pray?
Conference line: When you sign up via email you will get the conference line access in your email
How long does the call last?
Prayerfully up to 15 minutes
Register below to be part of the prayer group now!
Would you like to be a prayer leader?
Email us: Thecwmagazine@yahoo.com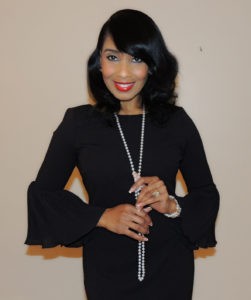 Prayer leader for January 8, 2018
Melecia E. Scott, a native of Flint, Michigan, a born again believer, an author, a teacher of God's Word, a youth mentor and motivational speaker. She is married to Rev. E. Blake Scott andthey have three beautiful children. Melecia graduated from Flint Northern High School, June 1987, and she is a 2013 graduate, graduating from The Resource Genesee Leadership Program in flint.
Melecia is a member of Canaan Baptist Church where the Rev. Charles E. Roots is her Pastor.She currently serves on the Evangelism Ministry as the assistant leader with her husband RevScott; she is currently the Deaf Ministry Director and Choir Director of Hands of Praise Deaf choir. The Hands of Praise Deaf choir has made special appearances on TCT Network, Showtime at the Apollo, the Ebony Fashion Show, as special guest and competitors on Sunday Best!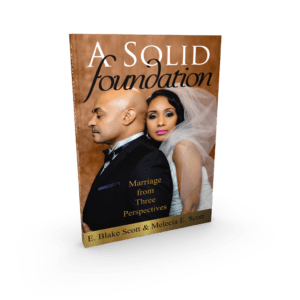 Melecia Has several books includin her most recent, A Solid Foundation with her husband Rev. E. Blake Scott
available on Amazon.