CYBER MONDAY SPECIALS at COURAGEOUS WOMAN MAGAZINE
It's Cyber Monday and we wanted to be sure to offer you some specials!
If you're looking for ways to spread your message, promote your book, or simply add new content indexed online, we got you covered!
We are offering our 2-page features for CYBER MONDAY!
Why get featured in Courageous Woman Magazine? Because we pride ourselves on sharing the stories of extraordinary women!
Our goal is to get you the exposure you deserve to share your story or promote your products via our email-eblast, social media, or on our website.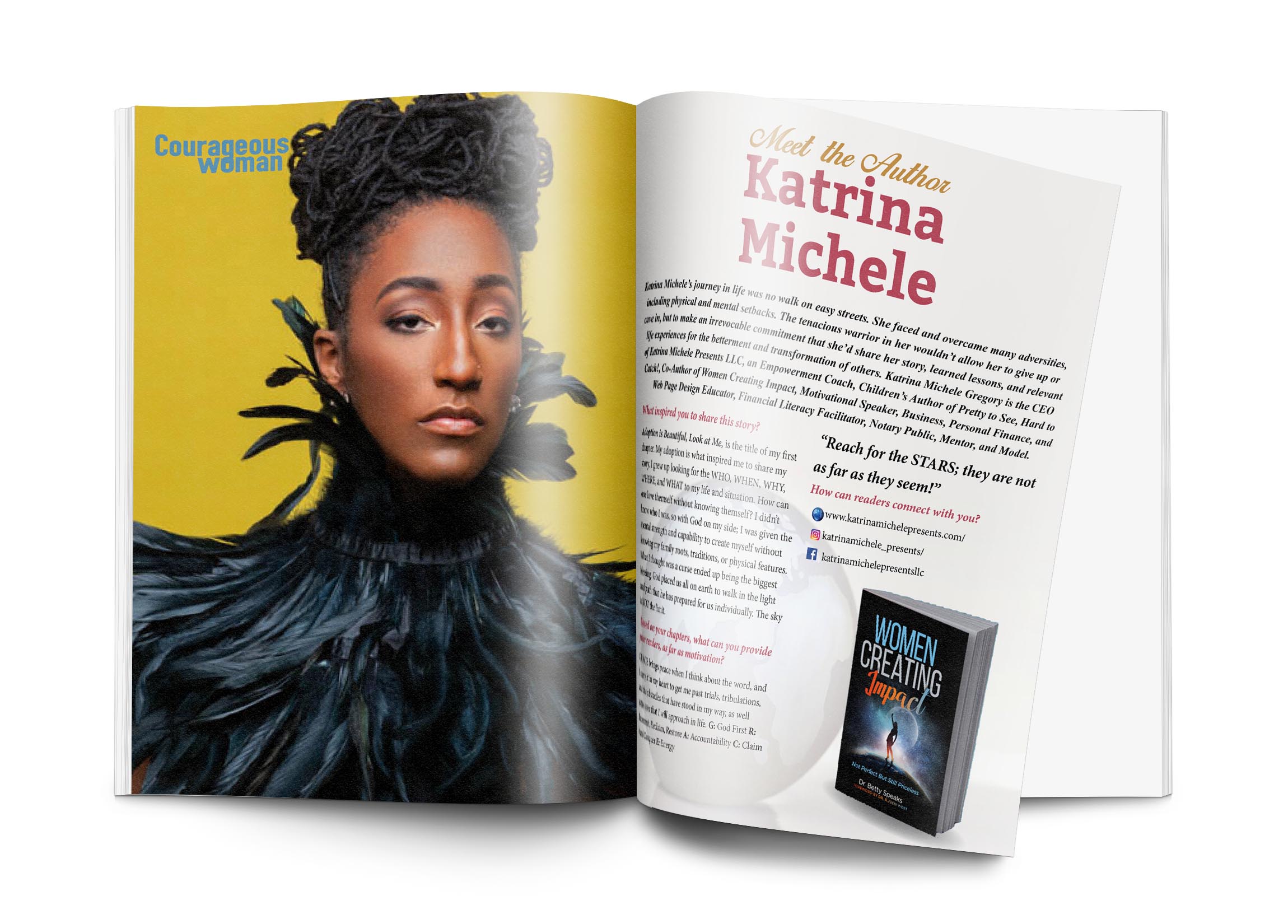 $99
Here's what you get…
Included in the digital/print issue
Included in our Newsletter
Shares on our social media platforms
375 words max
up to 2 photos
Must have high-resolution professional photos
Include website and up to 3 social media links
Over 20,000 subscribers and followers
Submit today. The sale ends at midnight!
Once payment is complete, please send us an email with the questions below along with your answers.
  Questions may be edited based on your answers or you can edit the questions to better fit your brand and direction of your marketing.
 PLEASE INCLUDE QUESTIONS
WORD COUNT is 375 words max.  
Email to: Thecwmagazine@yahoo.com
Answer questions as if you are sitting in an interview. Answer only question #1 in 3rd person
1. Who is ___Your Name___? (Answer this question only, in 3rd person. Give yourself a newsworthy introduction)
2. Tell us about your business product or service.
3. What inspired you to create the business/product/book
4. What do you hope people will gain from supporting you?
5. Give us a great personal quote to include (Not Oprahs, yours! Brief, one sentence, please).
6. How do you feel your product can make an impact?
7. What else would you like readers to know about you and your product.
8. How can readers connect with you and patronize your products/services