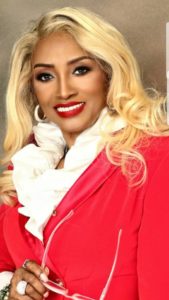 Meet Dorothy Cook, One of Courageous Woman's Top 25 Women in Business 2018!
Dorothy Cook is a believer and a woman of faith. She is a trailblazer, business mogul, transformation coach, and a millionaire maker. After assisting 21 people in becoming millionaires and thousands to seeing their financial freedom, she hosted her own reality show on BET called Amateur Millionaires.
Her Business
Rebirth Body Shapers is in the health and wellness industry, reshaping bodies across the world. Rebirth creates medical grade garments that reshape the body and give the body support that lifts and tucks. The garments are designed and made at the Rebirth Headquarters located in Houston, Texas. Rebirth's nutritional line will be released Fall 2018.
Her Motivation
I got tired of making money for others and wanted to be responsible for the financial vehicle of liberating women. I'm motivated when we can build a woman's self-esteem to feel better, think better, and live better.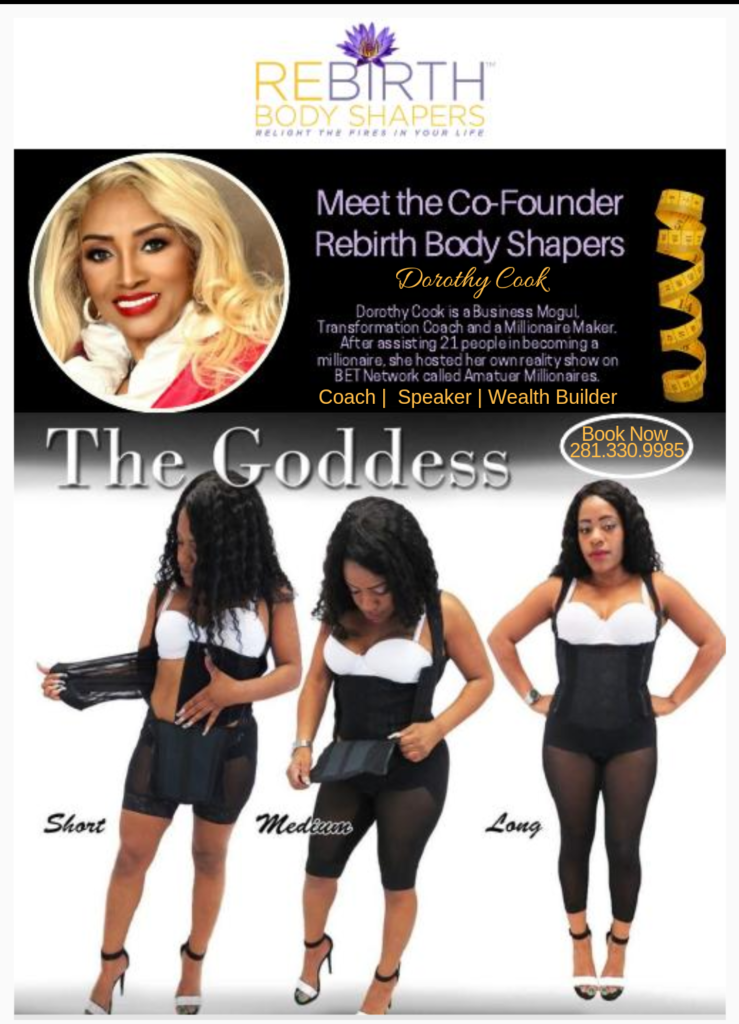 Her Challenges
Getting people to see that financial freedom was possible. We created 21 millionaires, and thousands of families experienced financial results.
Her Inspiration
God and the Holy Spirit.
Her Hope
Financial freedom and abundantly living here on earth.
What's your definition of a courageous woman?
A courageous woman follows her dreams at all cost. She seeks to take risks for the benefit of others to be successful.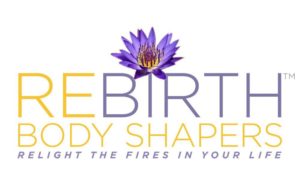 Sponsors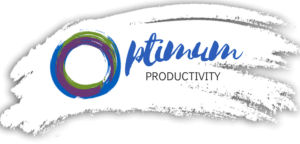 Click to find out more about Rebirth Body Shapers