Dr. Anita Allen Penn is a mother, daughter, minister, author, motivator, and life coach. She motivates and inspires women of all ages and walks of life to move out of their comfort zone and to take a front-row seat in life!
In 2009, Dr. Anita accepted the challenge to become a stay at home mom to her three children Nadia, Nia, and Nicholas. The demanding special medical needs that came along with her son Nicholas is what ultimately caused her bold confession to "trust, lean, and maximize her relationship with the Savior"—and the calling to ministry was birthed within her.
Anita is a graduate of Jarvis Christian College (HBCU) of Hawkins, TX, and earned her Masters and PhD in Urban Ministries from Aspen Christian College and Seminary of Aspen, CO. She gained her Christian Life Coach Certification and Professional Life Coach Certification from New Life Coach, Inc. During the pandemic, Dr. Penn has been Ordained in the ministry and become a member of The American Association of Registered Chaplains Program. 
Anita is the author of Discipling Through Your Disability, where she shares the beginning of her journey with her son Nicholas who has Down syndrome and CHD. Her most recent book Winning With A Losing Hand leaves readers considering strategies for making the best out of unfavorable circumstances of life. 
As the founder of "Just In the Nick of Time Ministries" and "In My Auntie's Arms" 501(c)3 non-profit organization, she can encourage and empower others not to lose their faith when faced with major life-changing events. Most recently she began coaching her son's basketball team with the Special Olympics of Texas, where he affectionately calls her the "Fake Coach"!
Tell us about your business/products/services.
Within "Just In the Nic of Time Ministries" and "In My Auntie's Arms," we offer proven life-style strategies to help individuals thrive in life, no matter what issue may be disabling them. I like reminding people that we do not have to accept what others speak into our lives because God has the last Word.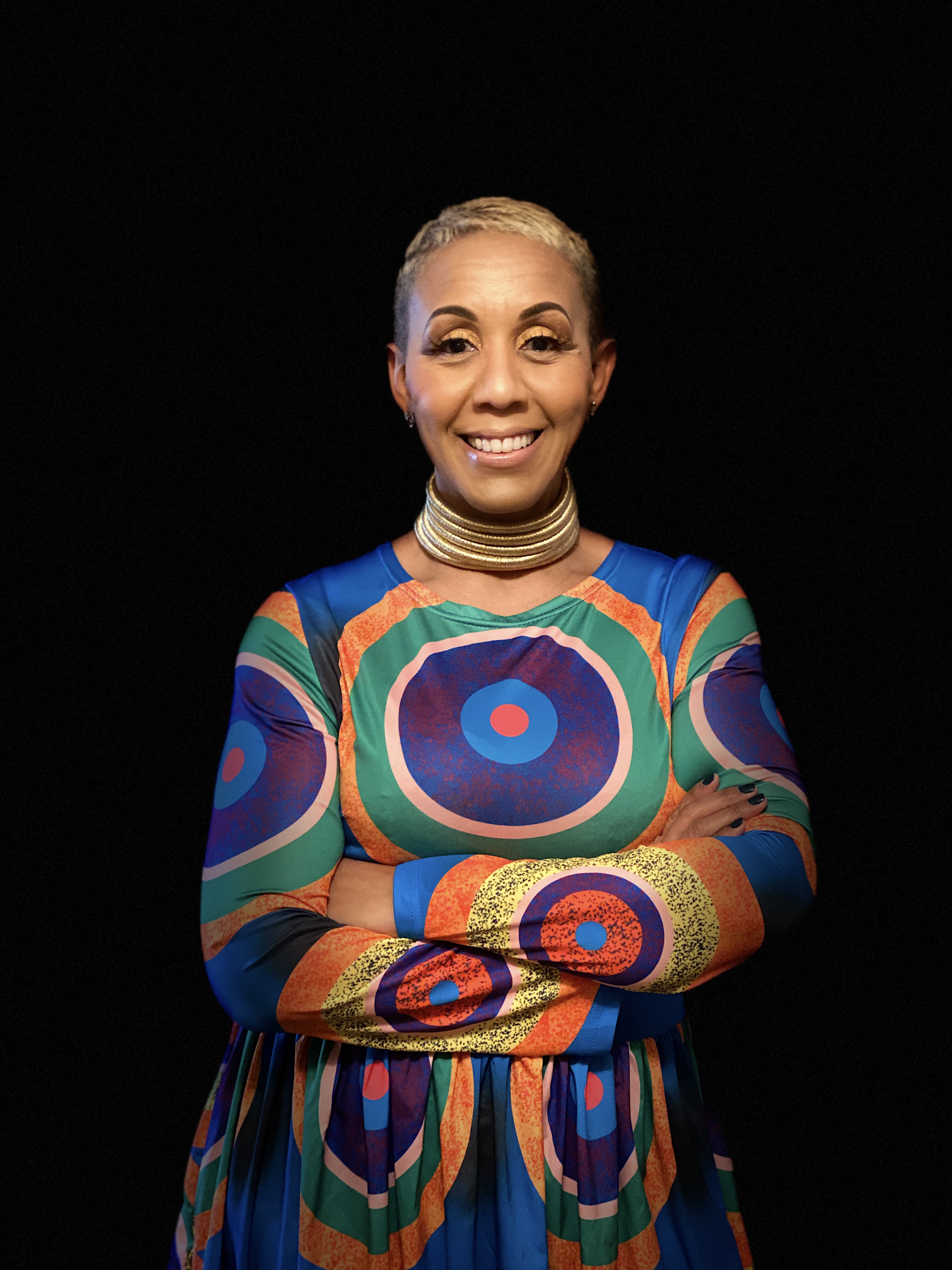 What has been your journey as a coach empowering women?
This journey has been amazing! In 2015 I was invited to preach at a retreat for women and following that weekend I knew I needed to do more. Unfortunately, when there is not a major diagnosis or major setback in our lives—people believe that we are fine. That is not always the case and we can get lost in someone else's reality for us.
In January of 2019 I began hosting a weeknight Facebook Live called Nine @ Nine with Dr. Auntie, where I share 9 minutes worth of "nighttime nuggets" of wisdom and truth. Additionally, we have begun a monthly Zoom series, "Life After Corona" where we offer tools to help us be prepared for our new way of life. 
"God has already given you exactly what you need." 
Supported by the Word of God found in Jeremiah 1:5
COVID19 has impacted the world in so many ways, how have you been able to empower or consult women through the pandemic?
Well, luckily for me, I already had online contact via Facebook with over 1,200 ladies via our group page. I share with them that God is not surprised by this pandemic so we must continue to seek Him for the path to our purpose. Additionally, I offer one on one coaching and prayer. Where there is a will there's a way and technology has been good for me to stay in contact.
COVID 19 has impacted relationships tremendously. What are 3 ways women can best cope or overcome marriage trauma or abuse?
First, remember that you are enough! Second, reinvent yourself. Third, seek help for navigating your next. Always remember that you already possess the things that you need, however, sometimes you may need someone to help you tap into them. Life is like putting together a puzzle…it's a process that we must be able to endure until the masterpiece is complete.
As an advocate for the Special Needs Community, where do you think support is most needed?
Currently, my passions lie with police awareness and intervention awareness for those with disabilities. My Black son does not "look like" he has a disability; however, he may not immediately comprehend the level of importance of following the commands of a police officer that he sees as a stranger. I would love to see mandatory training for officers to recognize and be able to successfully defuse situations with those who have intellectual disabilities without life being lost.
In working with women, do you draw from your life or personal experience?
Yes. I have finally gotten to the point in my life where I no longer live in the embarrassment of failed efforts, failed marriages, failed businesses, or failed friendships. In my book, Winning With A Losing Hand, I discuss overcoming 13 life-changing events from my personal life that I am sure many women can identify with. Now that I don't live in shame, I can offer real-life stories of how to reclaim their lives.
What is one of the most important things you want women to gain from your services and support?
That no matter the hand life deals with them, they can still win!
How can readers connect with you?
Facebook Group for Women: In My Auntie's Arms
IG: iamdrauntie