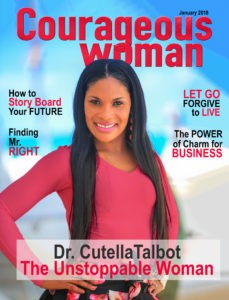 Dr. Cutella Talbot: The Unstoppable Woman
by Telishia Berry
This is the testimony of media host Evangelist Dr. Cutella Talbot: determined to hold on to a frayed dream, God gave her strength to overcome the struggles of her past to win a successful victory. As a gifted angel sent forth in the "Beautiful by Nature" Turks and Caicos Islands located at the Southeastern archipelago of the Bahamas chain of islands, Dr. Baily was raised with very little parental guidance and stability on life's journey. She encountered many trials: "I didn't know God, so it was difficult to find myself. Life was compounded by voices of negativity and no sight of  my destiny; challenged dreams and visions that were met with stumbling blocks and discouragement. Yet a streak of hope that never left me inspired a fiery desire for an unstoppable search."
Destiny led Cutella to relocate to the United States, where she encountered greater life challenges that introduced her to Biblical teaching. She began to understand that everything she had endured was necessary to strengthen her to fulfil her God-given purpose to become an unstoppable woman.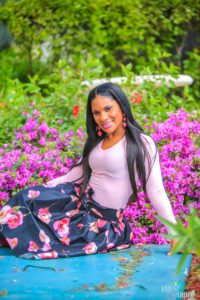 BIRTHING PURPOSE
Realizing the call of God on her life initiated a transformational experience: "I tried God and His Word worked!" That's when her childhood fears, struggles, and feelings of abandonment, abuse, and rejection began to fade. "I no longer believed the negative things I once believed could direct my purpose. I looked in the mirror and said, 'You are wonderful!'
I went from not knowing, to knowing, and that's when I became an Evangelist."
Over her ten-year spiritual journey, Dr. Talbot pursued numerous theological studies and obtained several ministry licenses, including Life Coach and Christian Counselor at Harvest Reapers International School of Ministry Bible Institute of Theology, located in Fort Lauderdale, Florida where she received her ordination as an evangelist and was honored with a doctorate degree. Currently, Dr. Cutella is enrolled in doctoral studies with Harvest Reapers, studying theology.
USING HER VOICE TO FULFIL HER GIFT
As a radio personality, Dr. Cutella Talbot has been able to expand her mission and uses her voice to impact international leaders and empower listeners globally. She hosts two radio shows, The Empowerment Hour that airs every Thursday on the Tropical Vibes Radio in the Turks and Caicos Islands, and the Motivational Hour on the Glory Network based in Charlotte, North Carolina.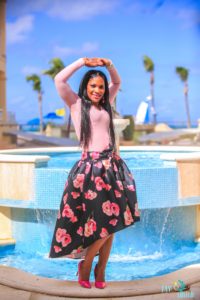 WHAT KEEPS HER MOTIVATED
"God has a vision for my life to empower young people and extend the voice of spiritual leaders and community activists as change agents. Every day, God gives me an assignment," she says. "I have to keep myself motivated. Being able to empathize with the plights of women in society, how we are marginalized, our talents and contributions to nation building and strengthening families propelled my vision to keeps focused. Therefore, I am grateful for the opportunity to impact and empower women."
WORKING WITH YOUTH
With so many negative influences on our youth, Dr. Cutella feels the world needs more leaders. "I teach young people how to be leaders with integrity who will get the job done." Driven by this passion, Dr. Cutella Talbot founded the Turks and Caicos Islands National Leadership Forum, "Raising Leaders in the Classroom," and is the founder of Girls of Destiny, a nonprofit organization that empowers a generation to impact the world by developing, educating, equipping, and training leaders for tomorrow so they can maximize their full potential and purpose. "As a teen, I felt unwanted and wore tight clothing to cover my self-esteem issues." She wants young girls to believe they are more than what society projects they are.
THE LEARNING
Dr. Cutella has learned through all her experiences that you must stay committed to your goals and visions and the process to obtain them. She said she has come this far by faith, because she tried God and trusted Him. "What people say or believe about you is not necessarily the truth. I learned that a person's perception of you is not who you are, but rather pursuing what you believe."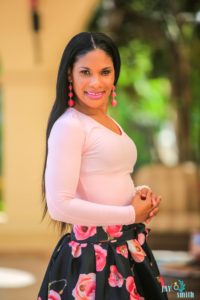 WHAT'S NEXT FOR DR. CUTELLA TALBOT?
Dr. Cutella is planning a grand women's empowerment event to be held in the Turks and Caicos Islands. At this event, women will be motivated, liberated, and spiritually empowered. They will be introduced to positive perspective, as well as the island's cultural and spiritual customs, food, and dress. "Everyone will take home a piece of Turks and Caicos Islands."
In closing, I asked Dr. Cutella Talbot what her definition of a courageous woman is. She replied,
"A courageous woman is one who kicks fear down, and does positive things that she has to do to succeed."
I'd say she described herself–Dr. Cutella Talbot, an unstoppable woman driven to succeed and fulfill purpose and destiny, moving obstacles, climbing mountains and walking on stormy seas to get the job done!
When you need a little motivation and encouragement, connect with this unstoppable woman, Dr. Cutella Talbot! Find her on Twitter or Instagram: @cutellatalbot; Facebook: Evangelist CutellaTalbot; or LinkedIn: Dr. Cutella Talbot.
Telishia Berry is the Publisher of Courageous Woman Magazine.

">