Our Superpower –The Blended Family
With Pastor Duane and Lady Michele Mangum
Many know them as Senior and Executive Pastors of Family Worship Center: A Place Where Families Can Imagine, located in Waldorf, MD. 
Pastor Duane and Lady Michele Mangum are known worldwide as Blended Family Experts with more than 30 years of experience. They are also Christian Counselors, Authors, Radio Hosts of Straight Talk About the Blended Family on the WBGR Health & Wellness Network, and Radio Hosts of "Champion Your Walk," on the Gospel Time Machine (www.gospel timemachine.com) daily at 5 pm EST. 
We had the pleasure of speaking to the Pastor and First Lady about their show and all the amazing things they are doing.
Tell us about your show. 
"Straight Talk About the Blended Family" is available on the WBGR Health & Wellness Network on FB Live, Roku, Apple TV, Fire tv stick & YouTube. It airs every Wednesday from 1:30-2:30 pm EST, 10:30-11:30 am PST.
What motivated you to create this show? 
After several conversations with Millennials, we realized they didn't think the blended family could be successful for their generation, so the Lord inspired us to create the show to help blended families by offering healthy navigational tools to aid their blending process.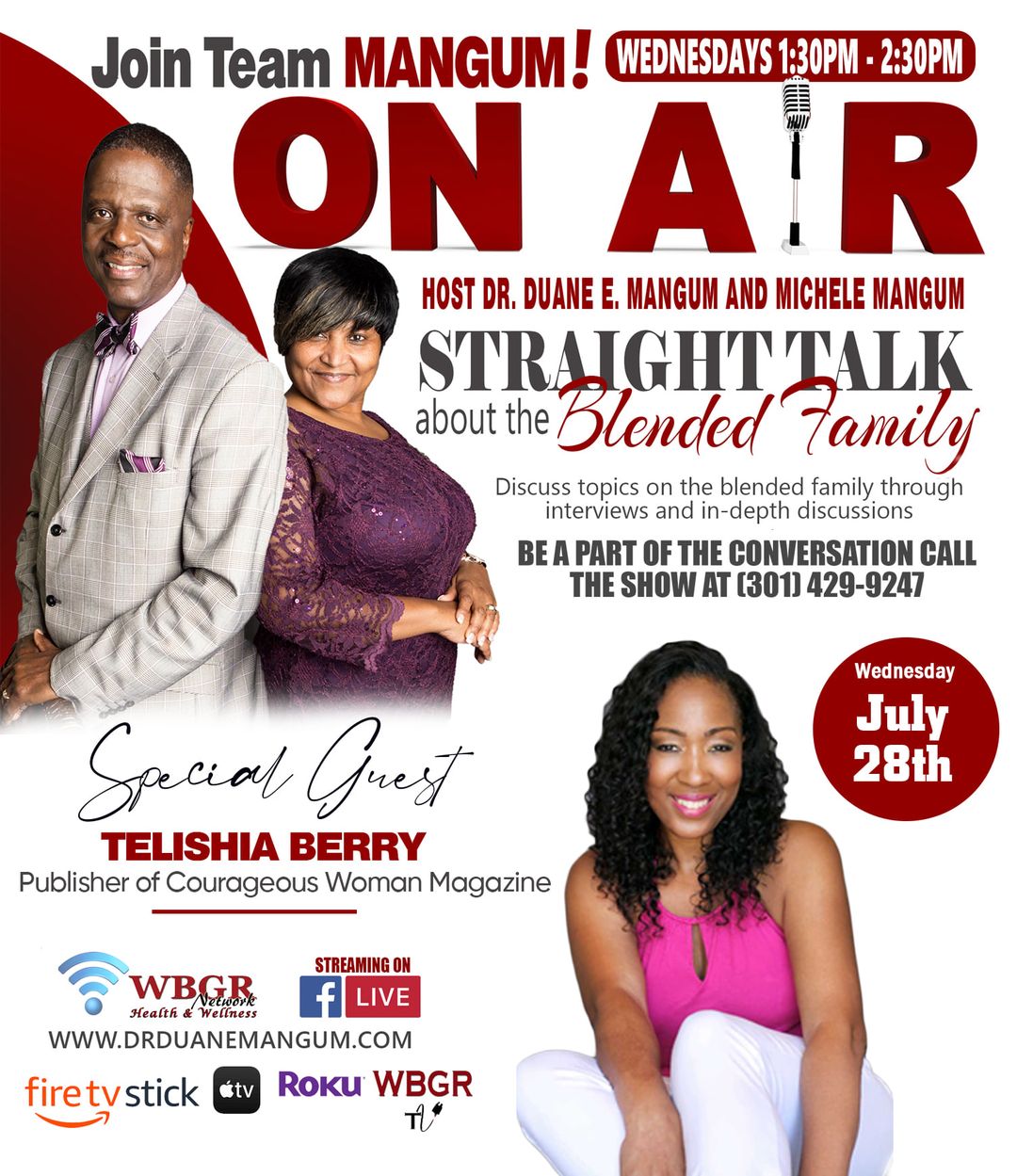 What are 3 tips you can share with those in or preparing to be in a blended family?
Get pre-marital counseling & include the children in a few sessions. 

 Ensure that the biological parent is the go-to parent until the relationship with the non-biological (bonus) parent and children has been cultivated.

 Allow patience to become the core value of your blended family because it takes time to blend, and it's not instant.
First Lady, what is one tip you can share with Christian women with children looking to be married? 
Focus on God first, raising your children, and as you date, don't give up the cookie until wedding night!
 Pastor Mangum, what is one tip you can share with Christian men with children looking to be married? Ensure that anything in your past relationship has been dealt with through forgiveness and restoration. Understand that your new role as a biological and bonus dad is to encourage, equip and empower your new family to soar.
 Is there a word or one scripture you share with married couples having challenges? 
Ephesians 4:29-32 Amplified Bible. 
How can readers connect with you? 
www.drduanemangum.com, www.familyworshipcenterimagine.org, fb Doc Duane E Mangum, fb Michele Johnson Mangum, Twitter @i_blend1 and IG blendingtomakeit2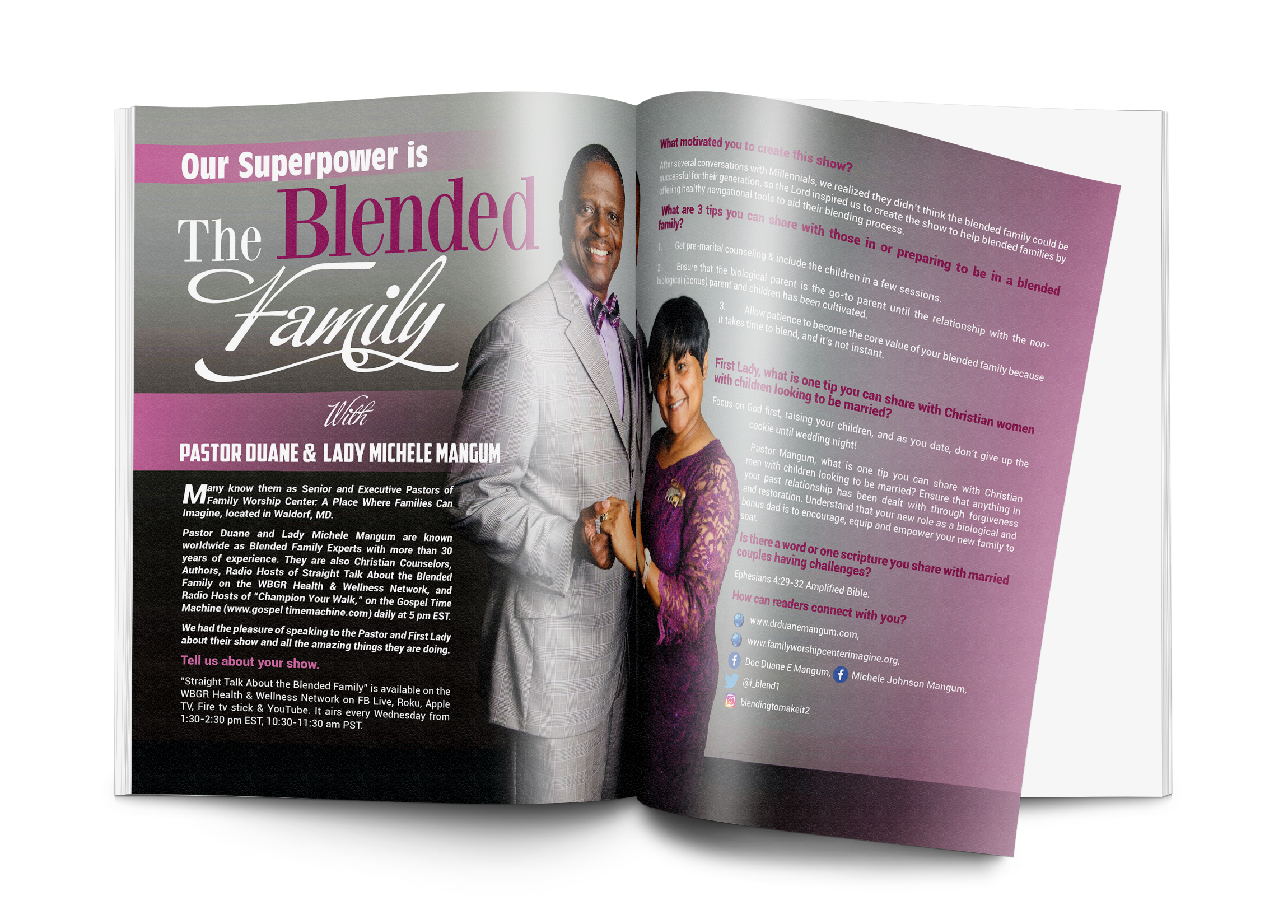 Be sure to read more about Dr. Duane and Lady Mangum in the August 2021 issue!!!