Dr. Mabery is an international motivational speaker, best-selling author, and consultant. She is committed to inspiring and equipping forward-thinking individuals with the tools to share their authentic voice courageously, diverse stories, and subject matter expertise. Mabery provides specialized inclusion training for corporate, nonprofits, and government organizations, stressing the importance of intersectionality.
"A Courageous Woman is a strong woman who learned how to get back up despite setbacks, adversity, naysayers, haters, closed doors, and understands courage does not always roar; sometimes courage is a quiet storm."
Tell us about your upcoming Summit and how to attend.
I am hosting a Mental Health Summit on mental health this month. It kicks off at Clubhouse in the "Courageous Cool Convo Club" at 10 am on May 1st and goes for 24 hrs. Every Thursday in May, there will be a panel discussion on her digital show #Gamechangerhat streamed on LinkedIn Live, YouTube, and Facebook (@TheZakiya Mabery). 
What do you hope attendants will gain from the Summit?
Breaking the Stigma: Aims to bring awareness, identify triggers, provide resources, share lived experiences, and celebrate accomplishments.
What personal challenges have you endured in your journey? 
I consider myself a diversity triple threat; a Black woman with multiple disabilities. I have overcome much adversity/ trauma, such as near-death experiences, sexual assault, microaggressions, discrimination, and toxic environments.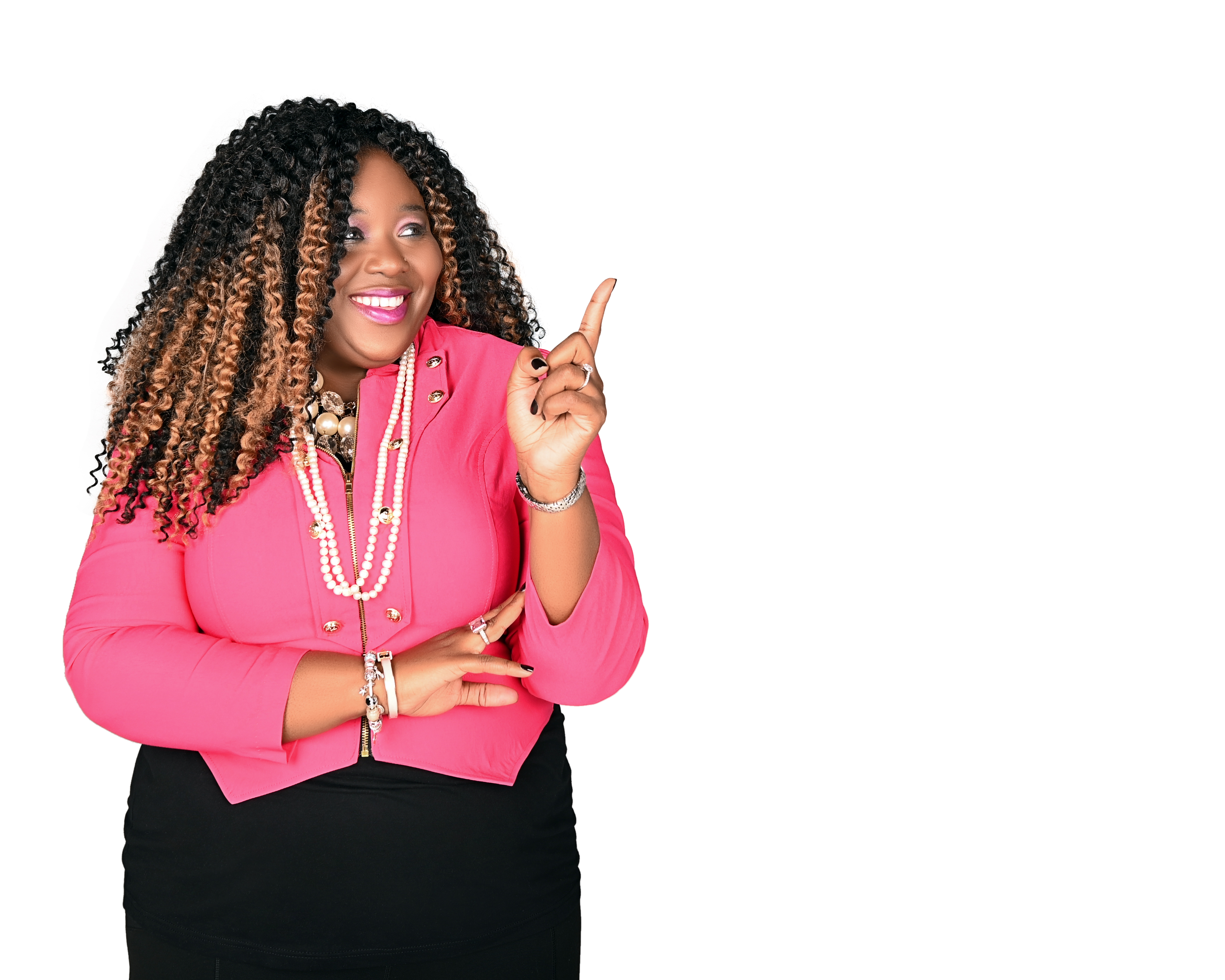 How have your challenges/experiences influenced the work you do?
These challenges have caused me to become more resilient and made me more passionate about impacting change in organizations and the world by sharing my crystallized experiences to educate, move the inclusion needle and eradicate systematic biases.
What would you say to someone fearful about following their dreams because of some disabilities they may have?
I would encourage them to embrace who they are, educate themselves about their diagnosed medical conditions, work on their self-concept, develop a plan for their goals, surround themselves with positivity, obtain mentors with disabilities, face everything and run (FEAR) towards their dreams!
Give 3 Motivational/mindset tips to someone who may have disabilities?
Your disability/ disabilities is your superpower.

You are enough.

You are empowered.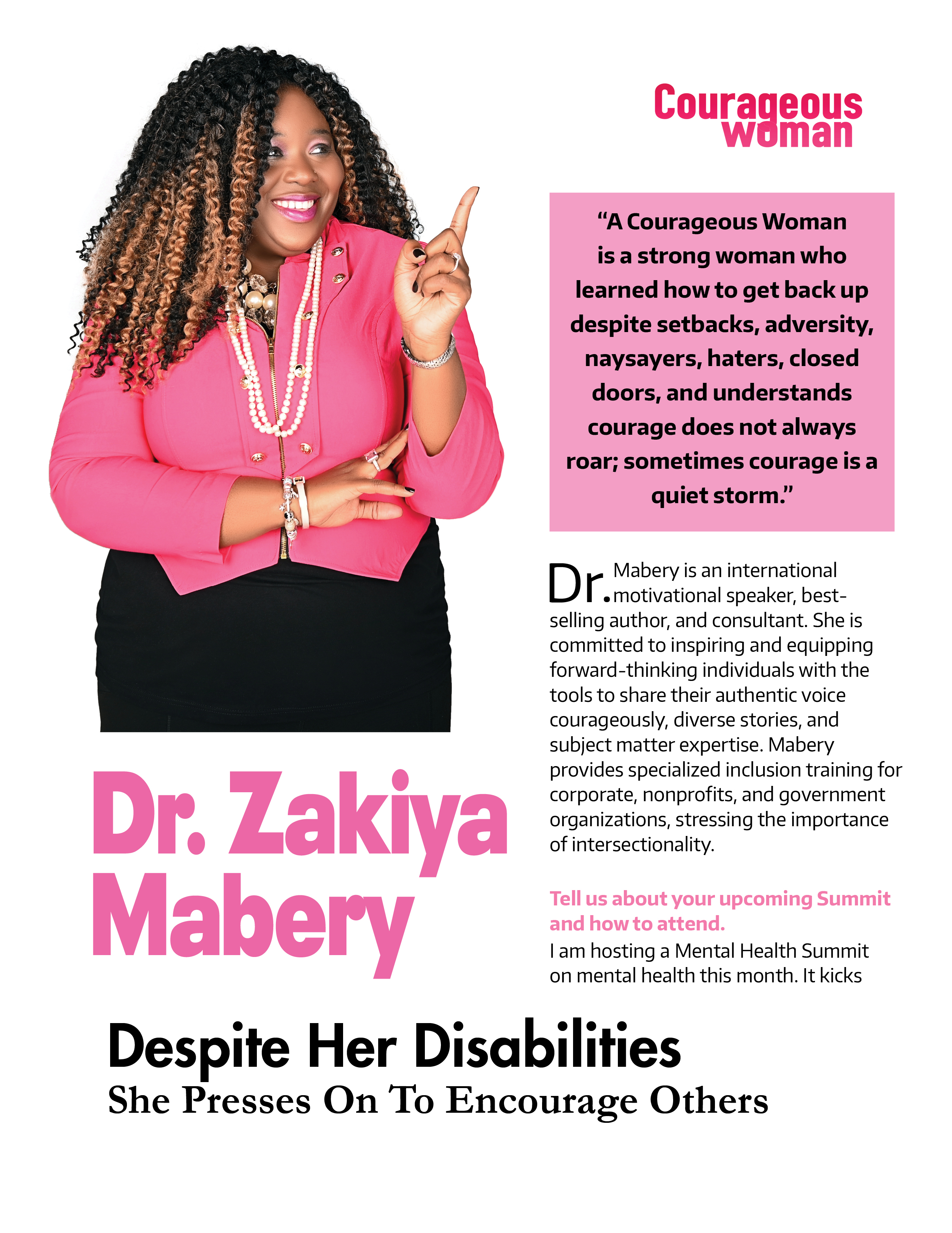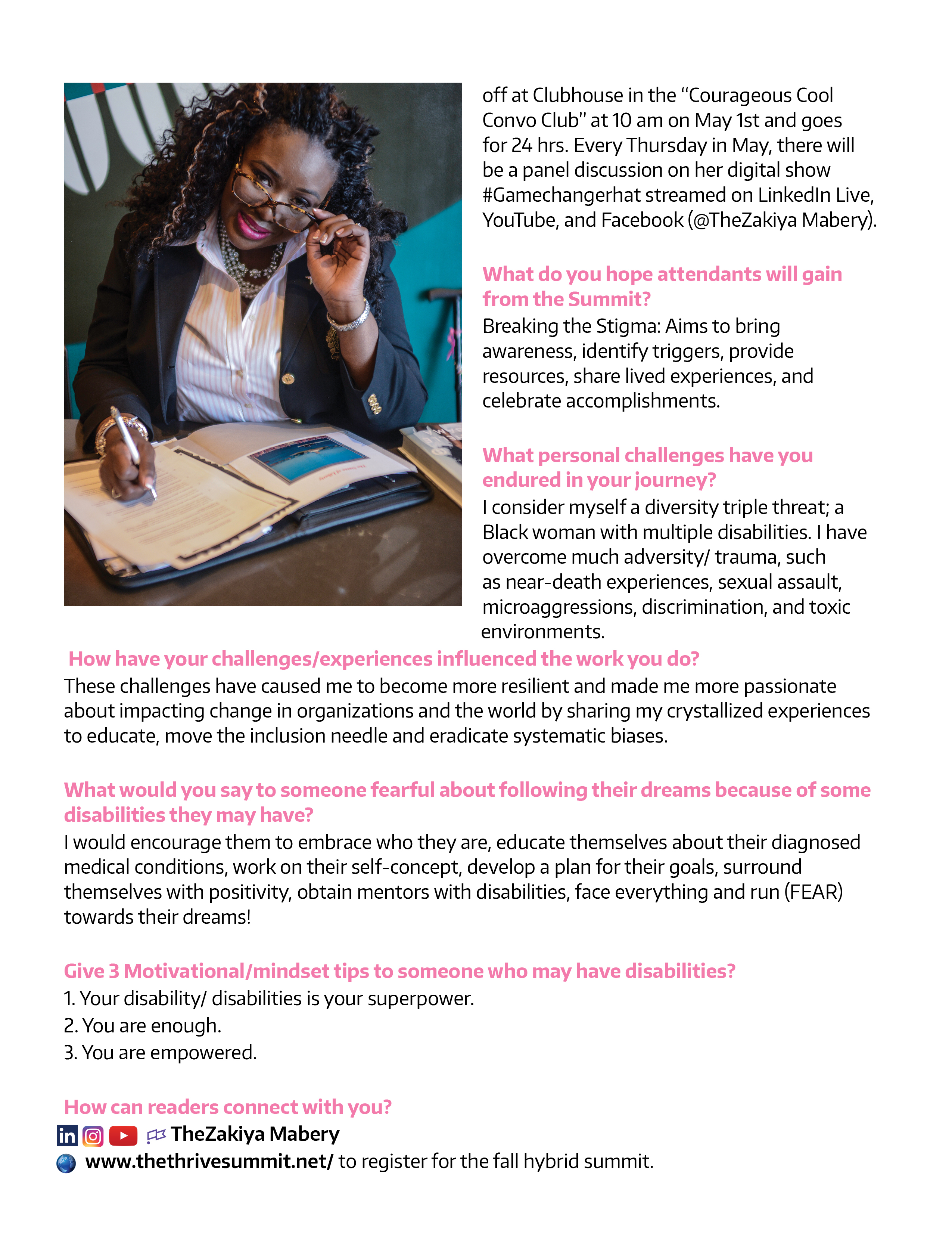 How can readers connect with you?
You can connect with Dr. Zakiya by going to TheZakiya Mabery on LinkedIn, YouTube, Instagram, and Clubhouse. https://thethrivesummit.net/ to register for the fall hybrid summit.